So I'm back with another Metroidvania map after Hollow Knight, Aria of Sorrow, Steamworld Dig 2, Iconoclasts, Unworthy, Dark Devotion, The Mummy Demastered, and more.
It isn't 100% yet as I've not finished everything in the game, but I've got a chunk of stuff on there from my first playthrough, including all collectibles, HP+, Fervour+ and so on…
Blasphemous Map
The Map v0.1
Note: UNFINISHED! Contains a lot of scribbled notes. Nothing is final. I haven't beaten the boss in the top right corner as I've been exploring, so I know I've got stuff to find yet.
Open link in new tab + zoom.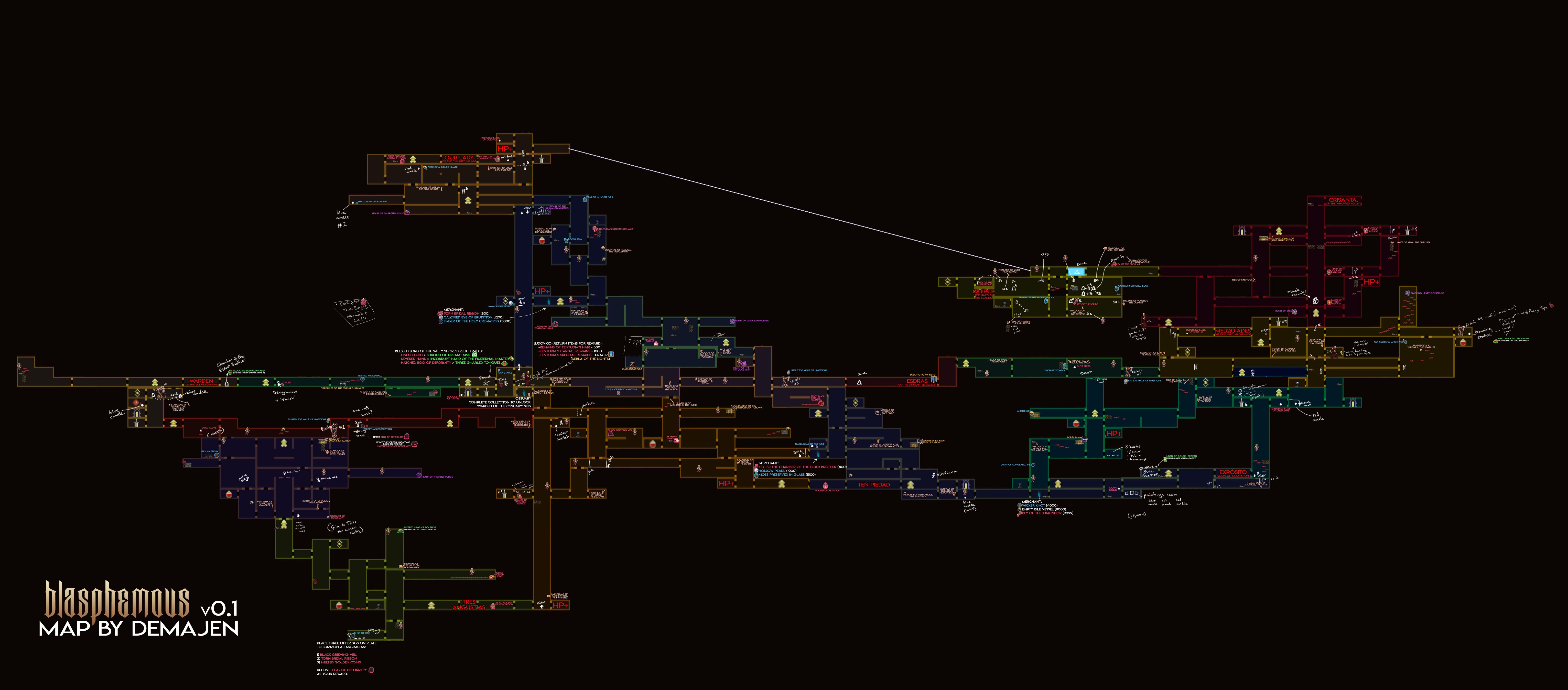 Blasphemous Map
Click to enlarge.
You may also be interested in: