Exact location of the pirate chest and how to get there.
Following the Instructions
1- "Sail south to the funny head that looks like no cat…"
2- "Now head west to da towns borne of twins…"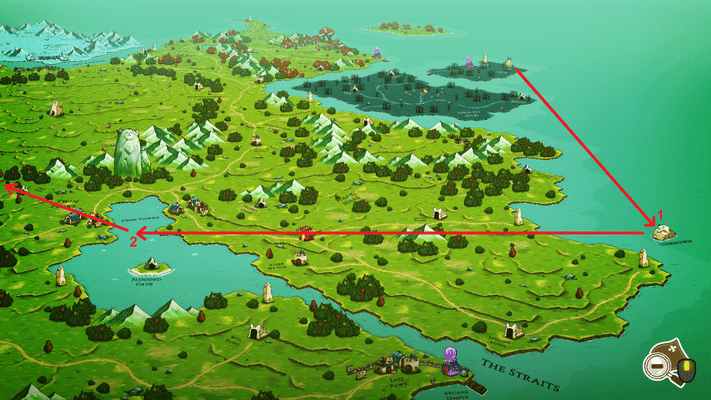 3- "From thar, go north-west to the center of the biggest lake in da land…"
4- "Now stay true northwards to da gulf between grass and ice…"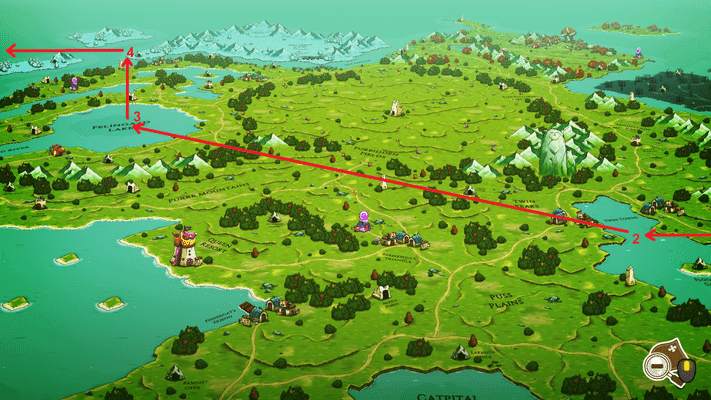 5- "Finally travel far west till da treasure is seen hidden underwater!"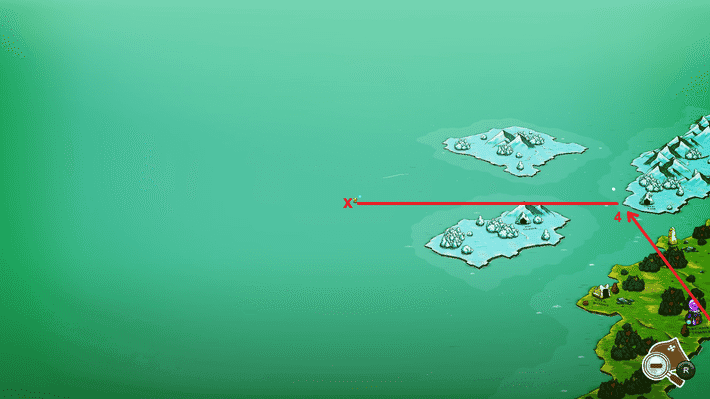 Exact Location
Walk around the indicated area until a small chat bubble appears. Open the chest.
NOTE: I recommend walking instead of flying, because since the movement speed is slower, it will be less likely that you will pass over it and miss it.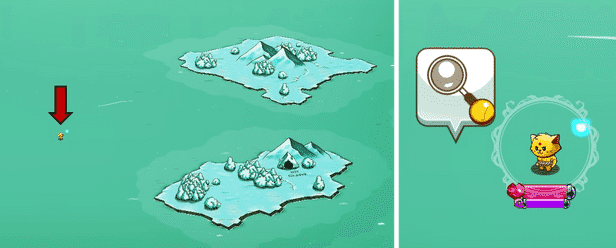 Contents of the Chest
NOTE: The first time i got the pirate chest, there was no Mew Game+ mode yet. So I'm not sure if the reward is different in each mode or if the developers simply changed it.
On normal mode, the chest contains 5.000 coins.
On Mew Game+, the chest contains a new weapon: "Guitar".