This guide covers not only the Dinosaurs Campaign for Command & Conquer Remastered, but also the Ants Campaign for Red Alert Remastered.
How to Unlock the Secret Campaigns
How to get the secret ant mission "It came from Red Alert".
1. Secret Ant Mission
What to do…
On the main menu hold shift and left click the speaker in the top right corner of the screen.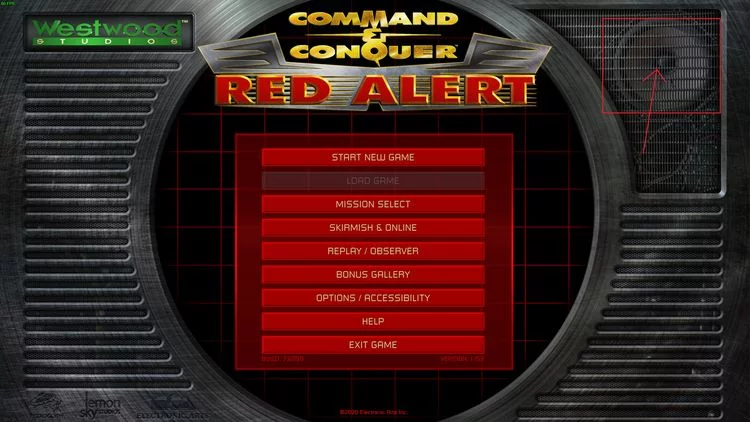 The first time doing this will take you to the secret mission start screen, and afterwards you can find it in the "mission select" screen.
The original game back in 1995 contained a sheet with morse code on which when deciphered told you this. Nice to see they have added it here!
2. Secret Dino Mission
Welcome back, Commander!
What to do…
Step #1 – Hold SHIFT
Step #2 – Left Click Each BOLT in the main screen menu, it will then go (ROAR on each click).
Step #3 – Once complete the mission will be unlocked.
Step #4 – Long live Kane!