How to get Red (Ruby) Gem in Crash Bandicoot 4.
Crash Bandicoot 4 How to Get Red Gem
This part shows where to find the hidden Red Gem location in Crash Bandicoot 4 It's About Time for the Ruby Red trophy and achievement.
The Red Gem is found in Map: N.Sanity Island / Level: N.Sanity Peak.
When you reach a section with disappearing platforms (they will leave behind a blue silhouette and reappear), watch out for a wall drawing to the right of a checkpoint crate. It depicts the instructions how to get the Red Gem.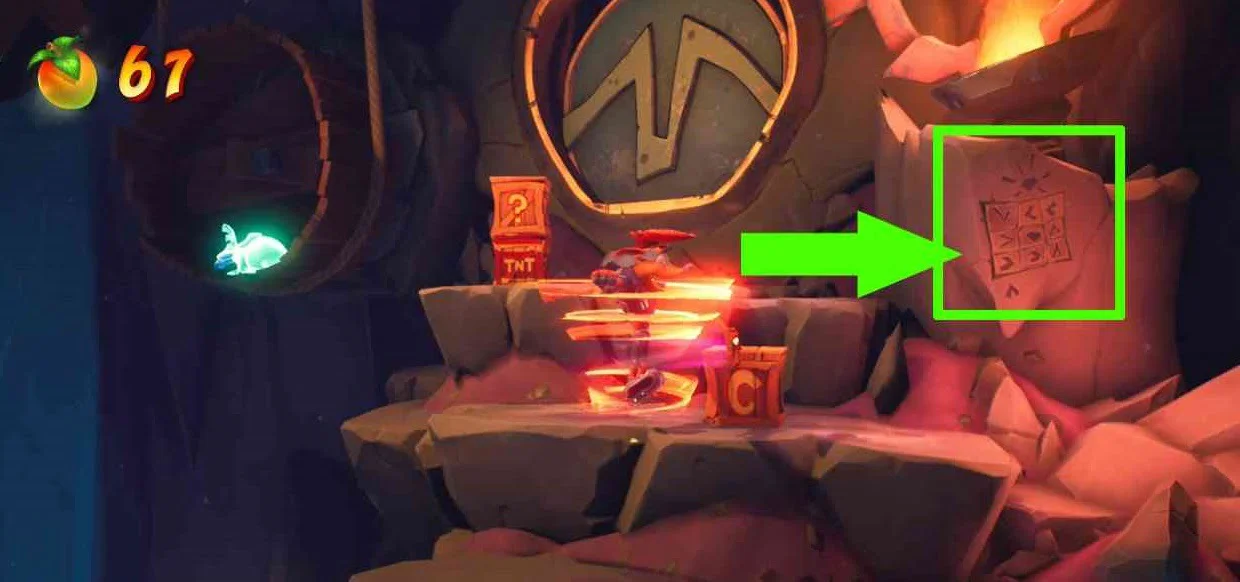 In the next room, you must jump on the disappearing platforms in the same order that the wall depiction showed. You start on the left-most platform and then go counter-clockwise. The last platform you'll jump on will be the middle one. It will give you an audio cue on each platform. This will let you know you're going in the right order. If you don't hear the audio cue you made a mistake and need to jump on the first platform again to restart the sequence. The image below shows the numbers 1 – 9 for the correct order.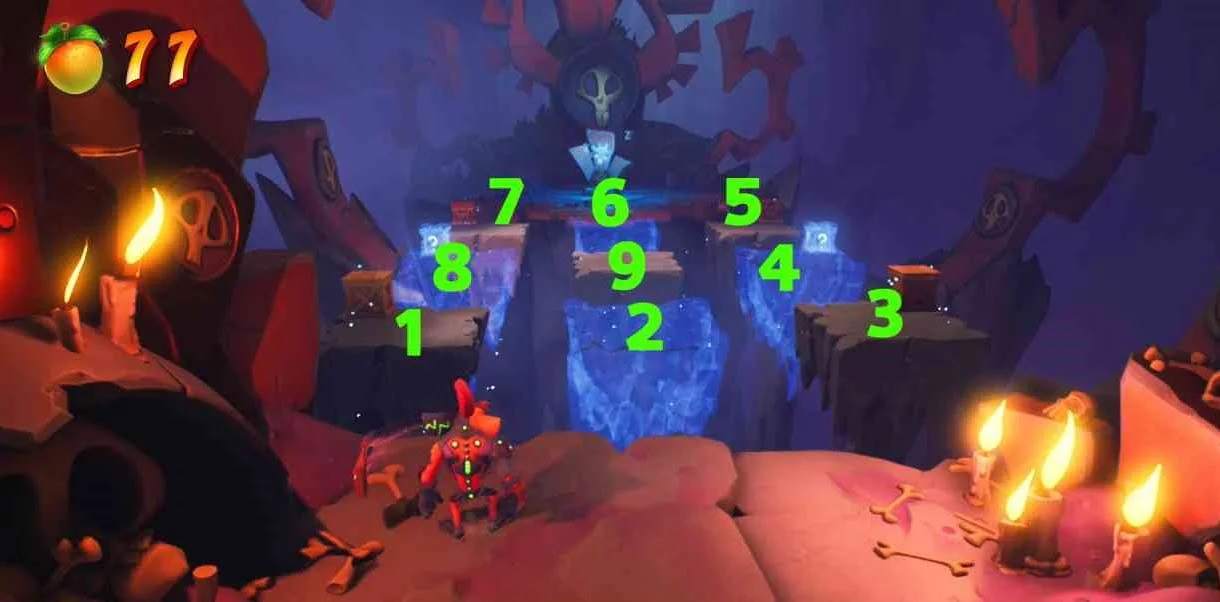 After you jumped on the 9th platform in correct order, the red gem will spawn in front of you. Collect it and make sure to finish the level afterward. You won't earn the Ruby Red trophy / achievement instantly. It only unlocks after finishing the level.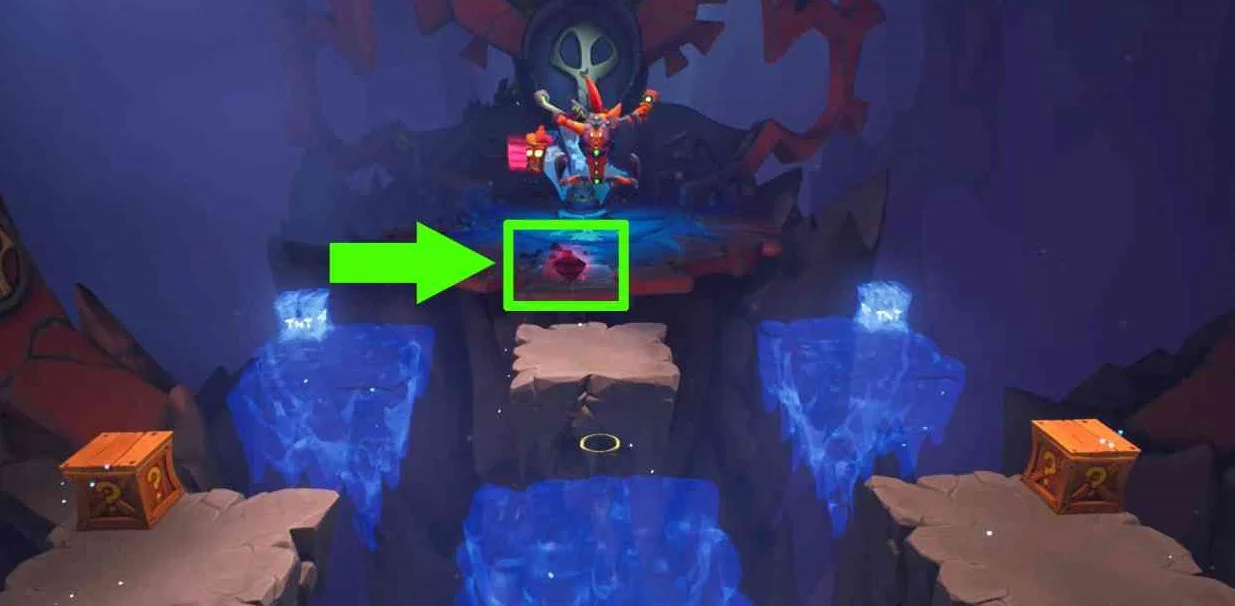 And that's how you get the Red Gem in Crash Bandicoot 4, enjoy.
You may also be interested in: