A quick-reference guide for all the puzzles in Daymare 1998.
All Puzzle Solutions & Lock Combinations
Chapter 1
Restoring Power to Aegis
Cargo Room
Submarine Shaft
Lab Area
Control Room
Reception / Hall
Server Room
Security Room
N2 Tanks
Chamber 1: -15°
Chamber 2: 20°
Chamber 3: 5°
Chamber 4: 0°
Founders Computer Passwords
X A Σ T Ο P (Castor)
Π Ο Λ Λ Υ Ξ (Pollux)
Γ O Λ Δ E Ν Φ Λ E E X E (Golden Fleece)
Chapter 2
House Padlock
Cable Car Puzzle
Grab the fuse from the yellow generator outside.
Install the fuse in the box to the left of the cable car.
Interact with the floor panel in front of the cable car and pull the levers in the following order:
Lever 4
Lever 2
Lever 5
Lever 3
Lever 1
Head to the fuel pump and input the following turns:
Turn 5 (once)
Turn 3 (6 times)
Turn 5 (3 times)
Hospital Break Room Padlock
Hospital Basement Padlock
Hospital Computer Destruct Sequence
Basement Valves
Turn middle valve 4 times.
Turn right valve 5 times.
Maternity Ward Padlock
Chapter 3
Disable Gun Shop Electricity
Middle button, middle row
Leftmost button, top row
Rightmost button, bottom row
Opening the Sewers
Turn Bear River dial to Shipping.
Turn Deer dial to Gold Digging.
Turn Fort Vemilion dial to Hunting.
Turn Colonel S. Crackhorn dial to Apple Harvesting.
Dam Entrance Code
Dam Padlock
Chapter 4
Laundry Padlock
Restaurant Valves
The white lines must match the picture above the valves.
(/) (\) (-)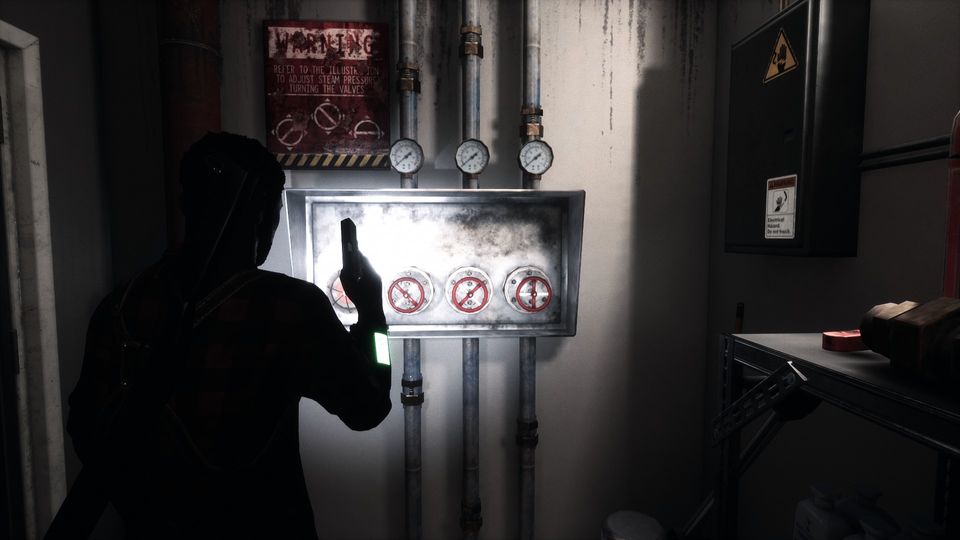 Radio Tower Password