For those who doesn't want to hunt 400+ items; and/or need to beat bosses on Evil Difficulty.
Links and Locations
Back up your own save files first!
1) They can be found at:
C:Usersuser_nameAppDataLocalHighMoonSavedSaveGames110000101f740e3
(long number might be different though)
2) Download my files from:
https://drive.google.com/file/d/1ZkDEFHc1jiKwvBf58B0mJp88VMmnubIM/view?usp=sharing
3) Disable Steam Cloud sync!
4) Replace the PlayerStateSave.sav, also make sure the folder is visible i.e. not set to hidden, and start the game.
Cash, Perks & Upgrades

Chest Nuts
Pick up all cash on all missions
Use 110000101f740e3 NG+ Last Cash
You'll appear in front of a corn field. Kill all baddies and pick up last two cash drops:
on your right (when you entered the field) and far right side by the scarecrow.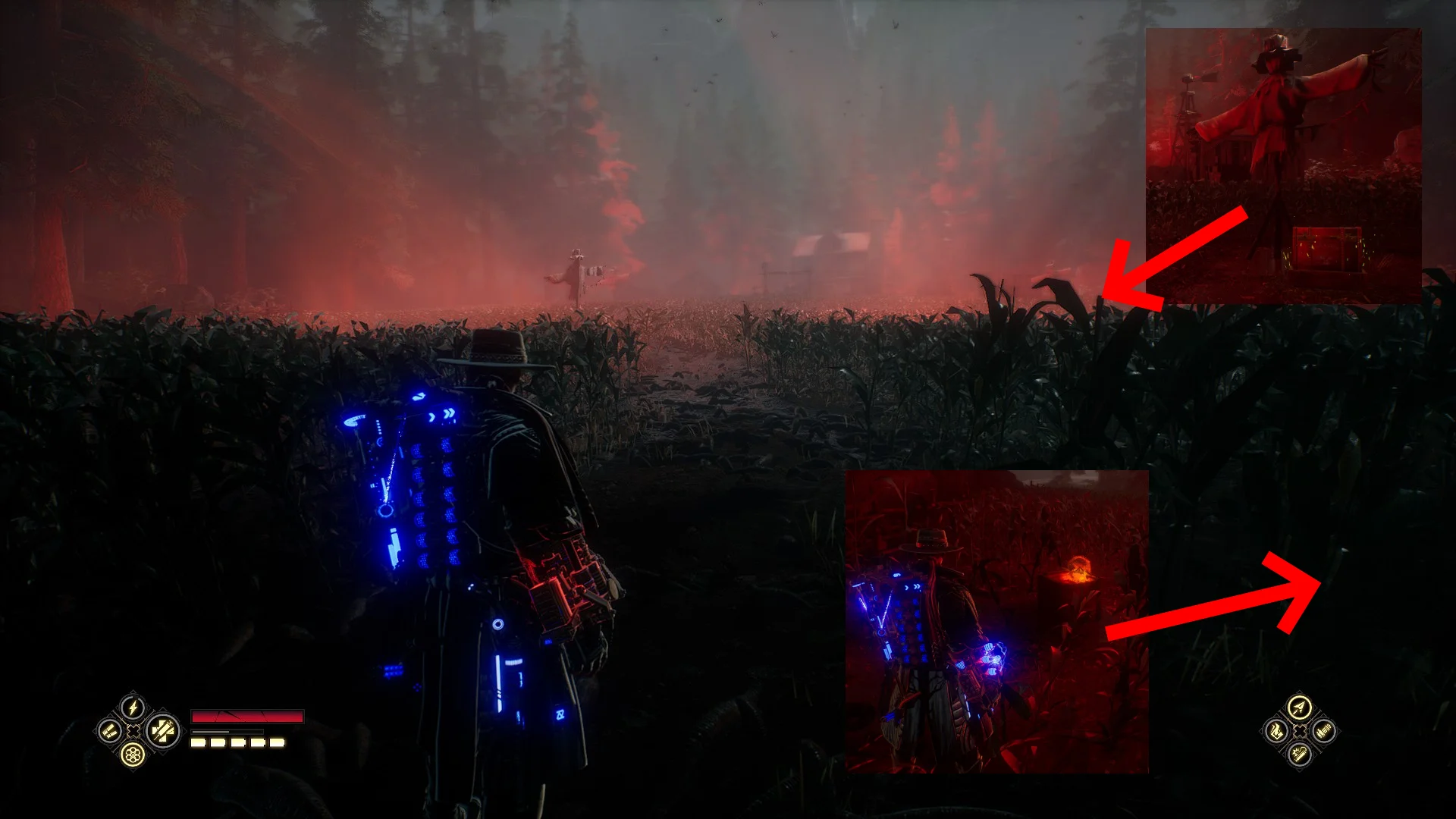 Field Agent
Find all hidden perks
Use 110000101f740e3 NG+ Last Hidden Perk
You'll spawn outside. Shoot the highlighted chain. Proceed through hanger until you are outside again. Walk around, climb and access the chest.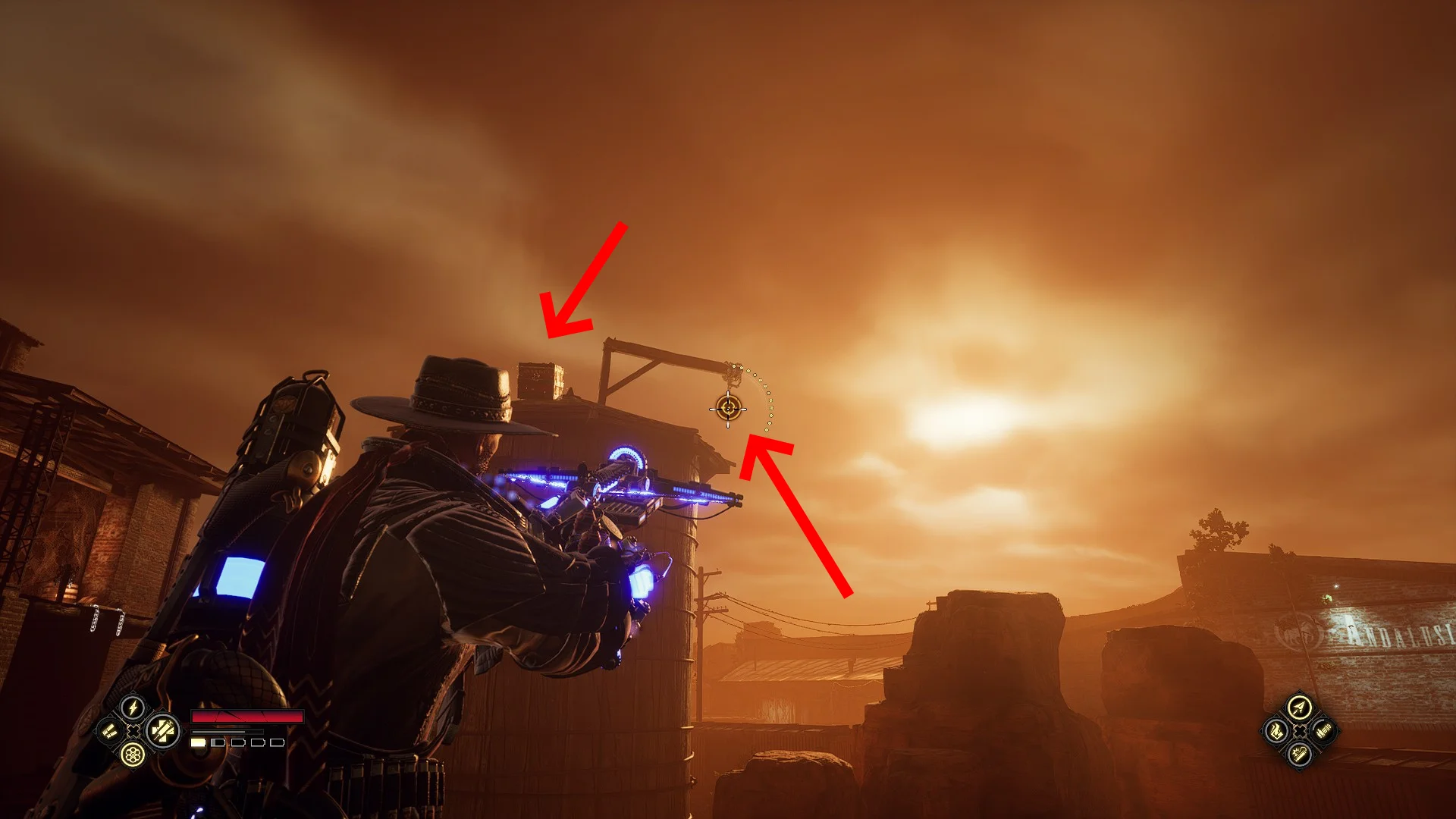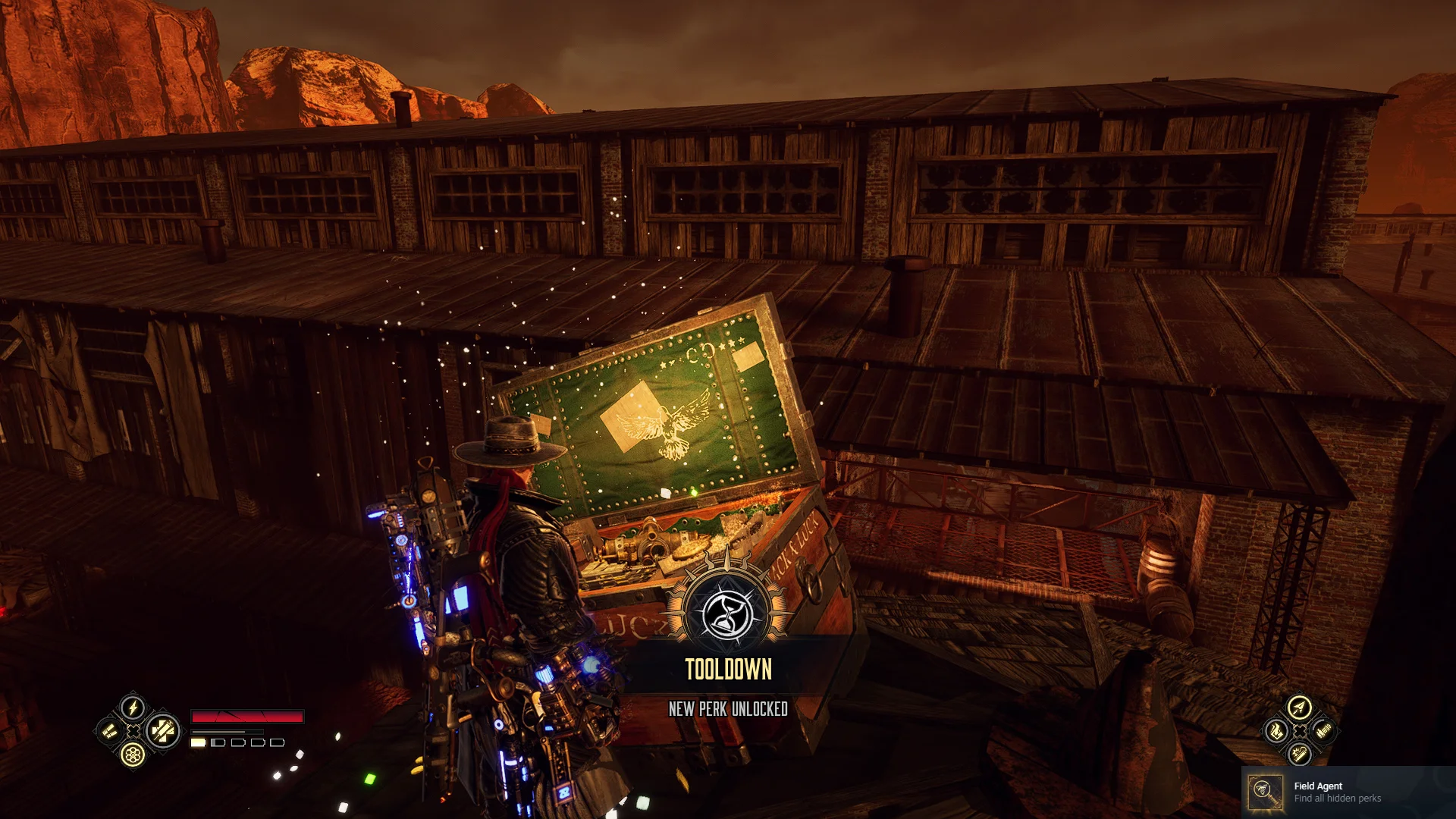 Boys'n'Toys
Have all Weapon Upgrades activated at the same time
Use 110000101f740e3 (Felicity D'Abano)
Open your menu and purchase last upgrade for the flamer.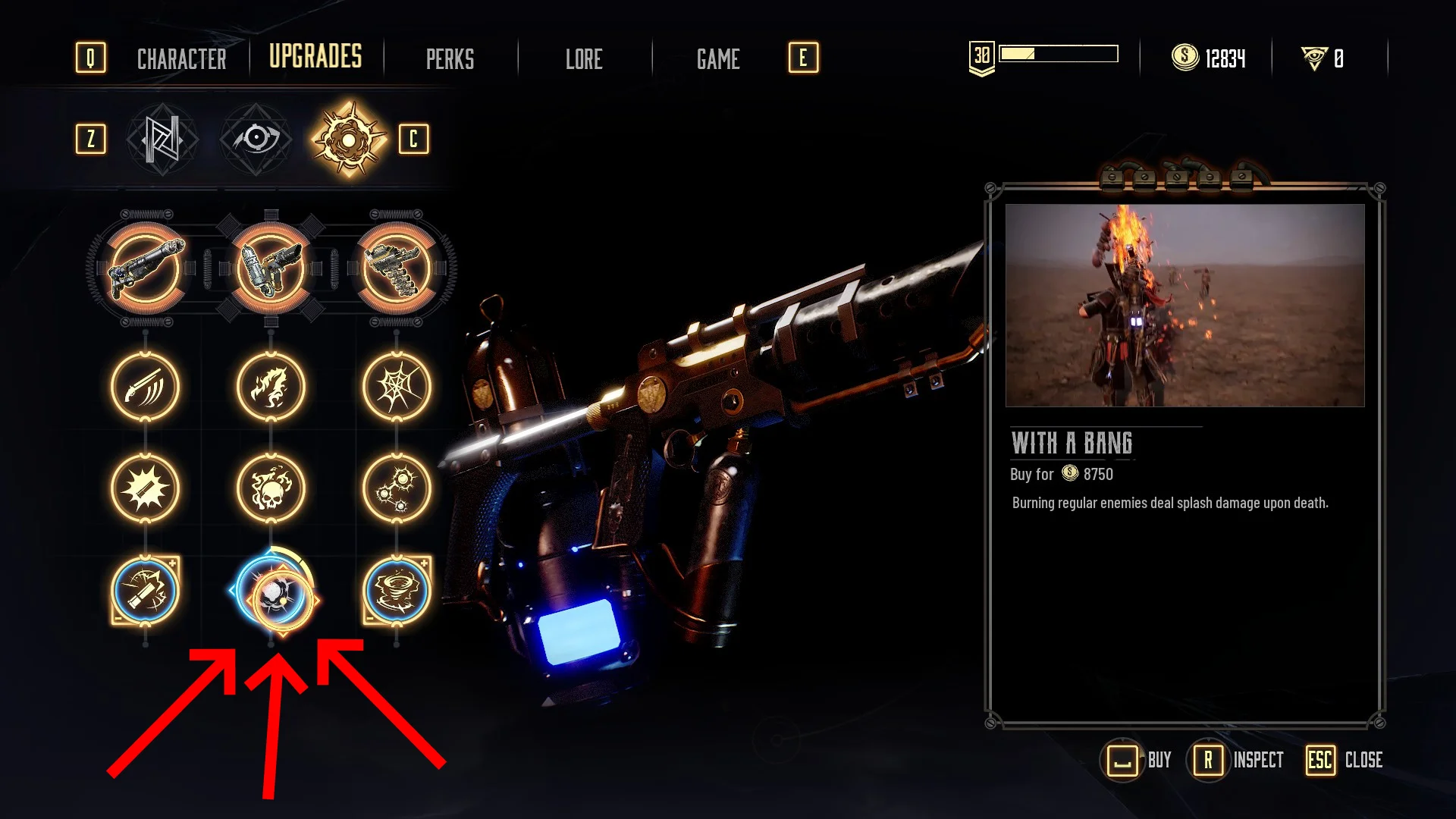 Bosses
Here's what you have:

Here's what you can earn:


Minor Deity
Defeat The Parasiter on Evil difficulty

Bio Friendly
Defeat The Parasiter without killing any of the minions
HOW – when the Parasiter places the cocoon, blow it up with explosives or run towards the yellow mobs and dash away. Just focus on the teeth tentacles.

Weren't You Listening?
Defeat the Bruch on Evil difficulty

Bleed You Out
Defeat the Bruch without letting it heal.
HOW – play aggressive. Try to build up energy bars and use it when the Bruch is about to use leech walls. See my approach:

Then You Died
Defeat William Rentier on Evil difficulty

Father's Day
Defeat William Rentier in less than 6 minutes
HOW – Dying after a checkpoint doesn't accumulate extra time.
Meaning – if you beat phase1 under a minute, then awkwardly spent another 5mins on phase2 and died – you start phase2 with only 1min spent.
Yes-yes, on my test runs I spent that much time…

Best the Beast
Defeat Felicity D'Abano without using the HP dispenser
HOW – Yes, you can use meds on phases 1 & 2!

Weird West Superhero
Beat the game on Evil difficulty
↑ this is obtained after defeating Felicity.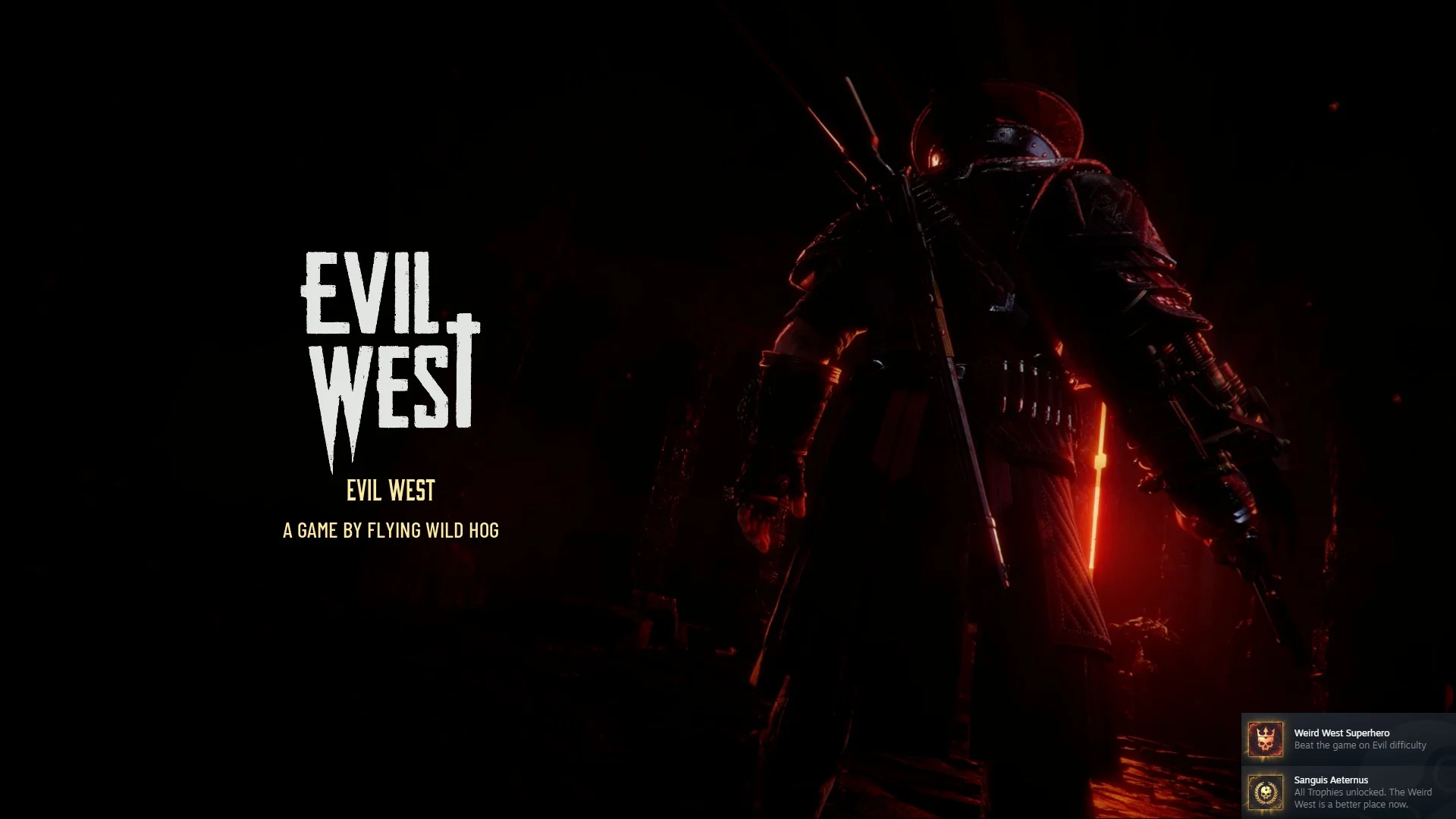 You have all required upgrades and perks. Have fun and beat the poo out of these suckers. And enjoy the achievements!