Great Houses of Calderia 5 Tips to Start
This guide is for players who want to learn the basics of Great Houses of Calderia, and have a good start. Grand Strategy games can be overwhelming and wordy, but this guide can help you understand this game faster.
1. Know Your Characters Like the Back of Your Hand
In Calderia, you aren't just a ruler; you're a leader managing an entire family. Each family member has their unique personality, traits, and desires. Take the time to understand their strengths and weaknesses, and assign them to roles that best suit their abilities. Keep in mind that characters' personalities can evolve, shaped by the events they experience.
Lastly, pick the right family member to manage your fiefdom key operations to bolster your production and maintain the people´s happiness high!
Effective management of your family members is key to your success.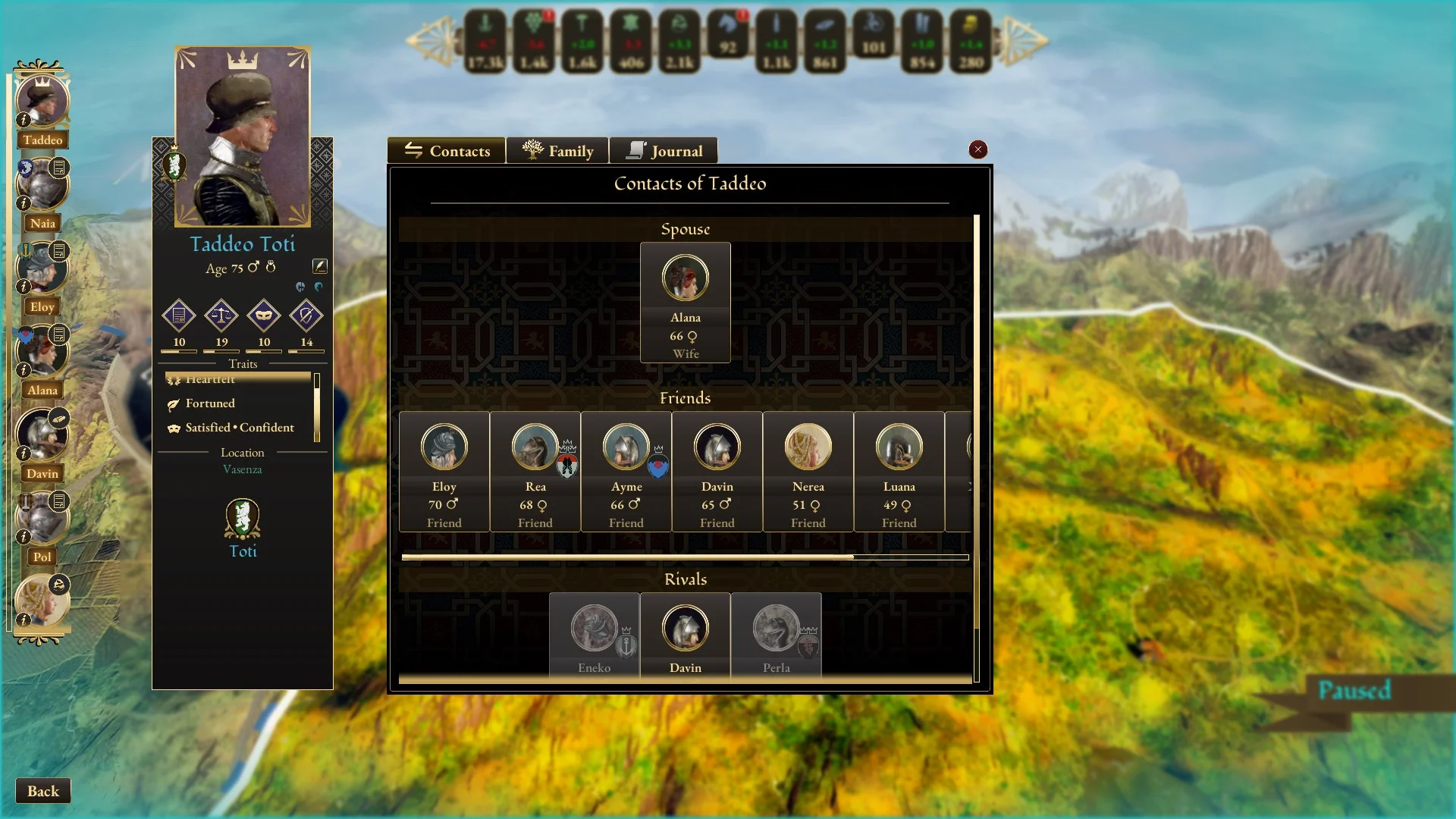 2. Balance Diplomacy, Strategy, and Economy
Calderia isn't just about battles on the field; it's a realm where wise schemes, thriving economies, and diplomatic prowess are just as crucial. Utilize a delicate balance of diplomacy, intrigue, and trade to expand your influence. Make critical decisions during diplomatic events and battles alike, as these moments can shape the tide of power in your favour.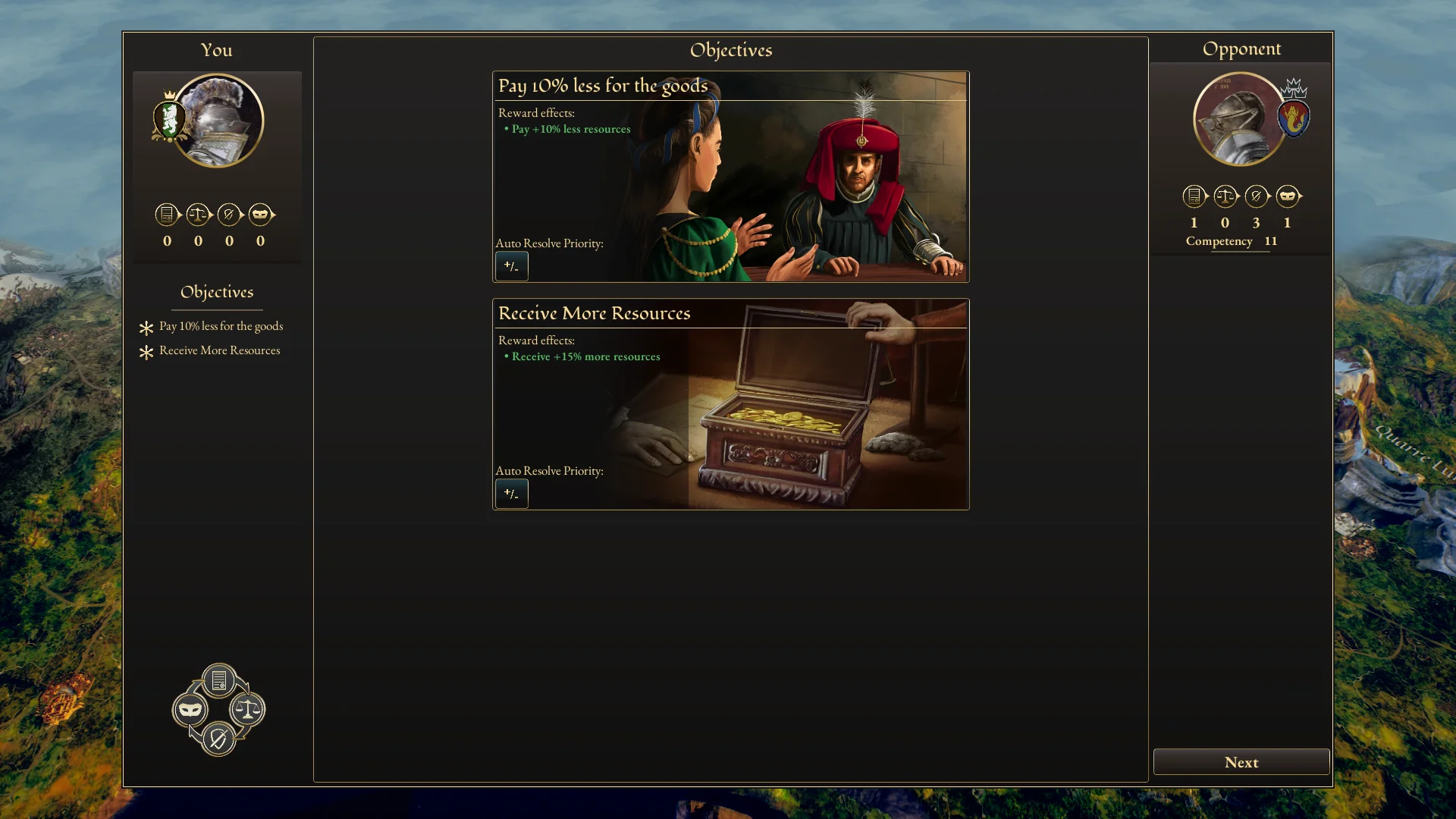 3. Embrace Real-time Tactical Battles
When it comes to securing victory, battles are inevitable. Engage in real-time tactical battles that require careful planning and execution. Manage your units effectively on the battlefield to outmaneuver your opponents and claim victory. Remember, however, that battles are just one aspect of securing new titles and ascending the ranks of Calderia's hierarchy.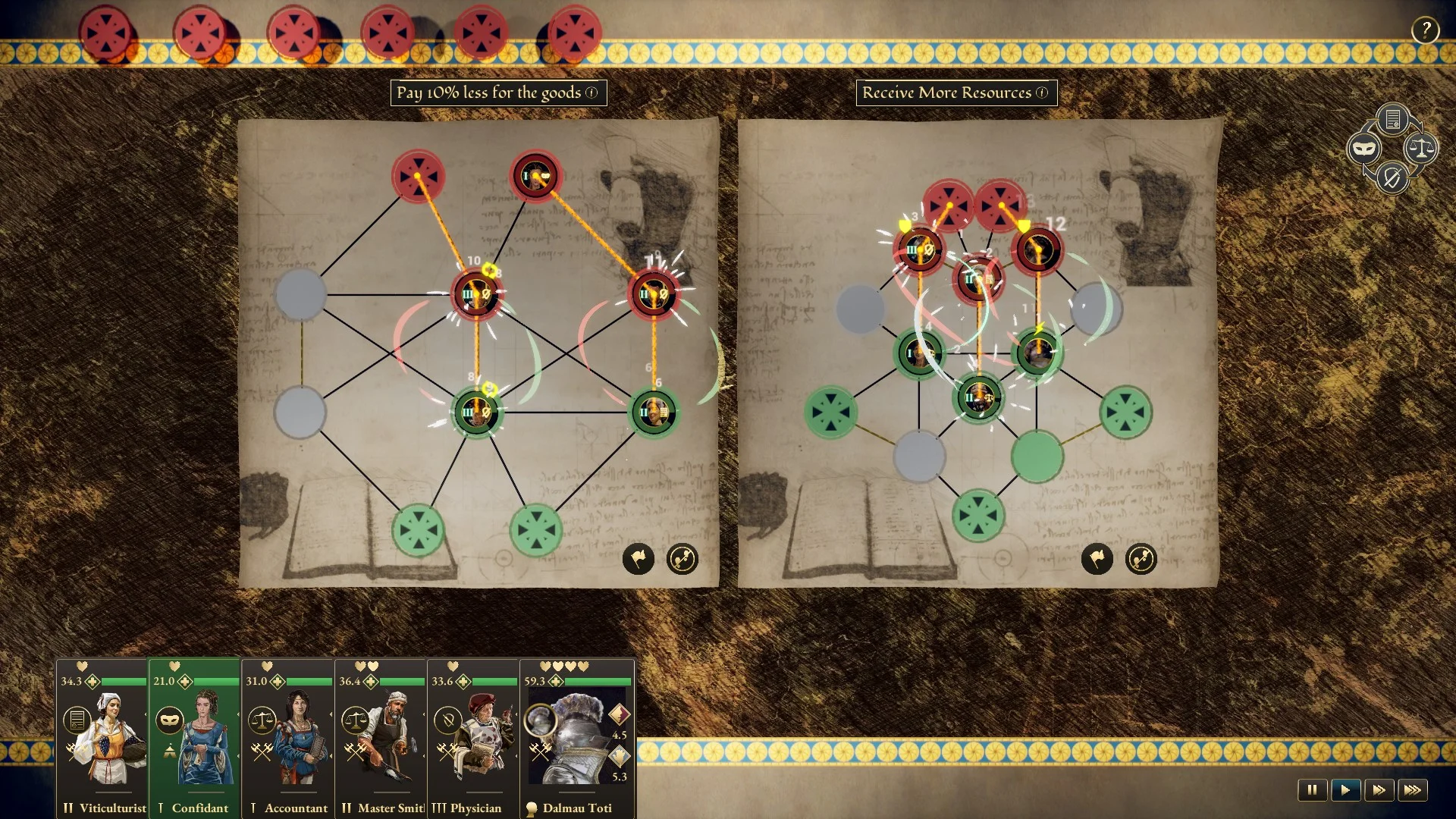 4. Shape Your Family's Legacy
Define the traditions, values, and goals of your family. These elements are the foundation of your legacy and the story you'll weave throughout the game. As you progress, experience the personal stories of your extended family, seeing your reputation grow and your influence expand. With the modding tool provided, you can even create unique, captivating narratives that further enrich the world of Calderia.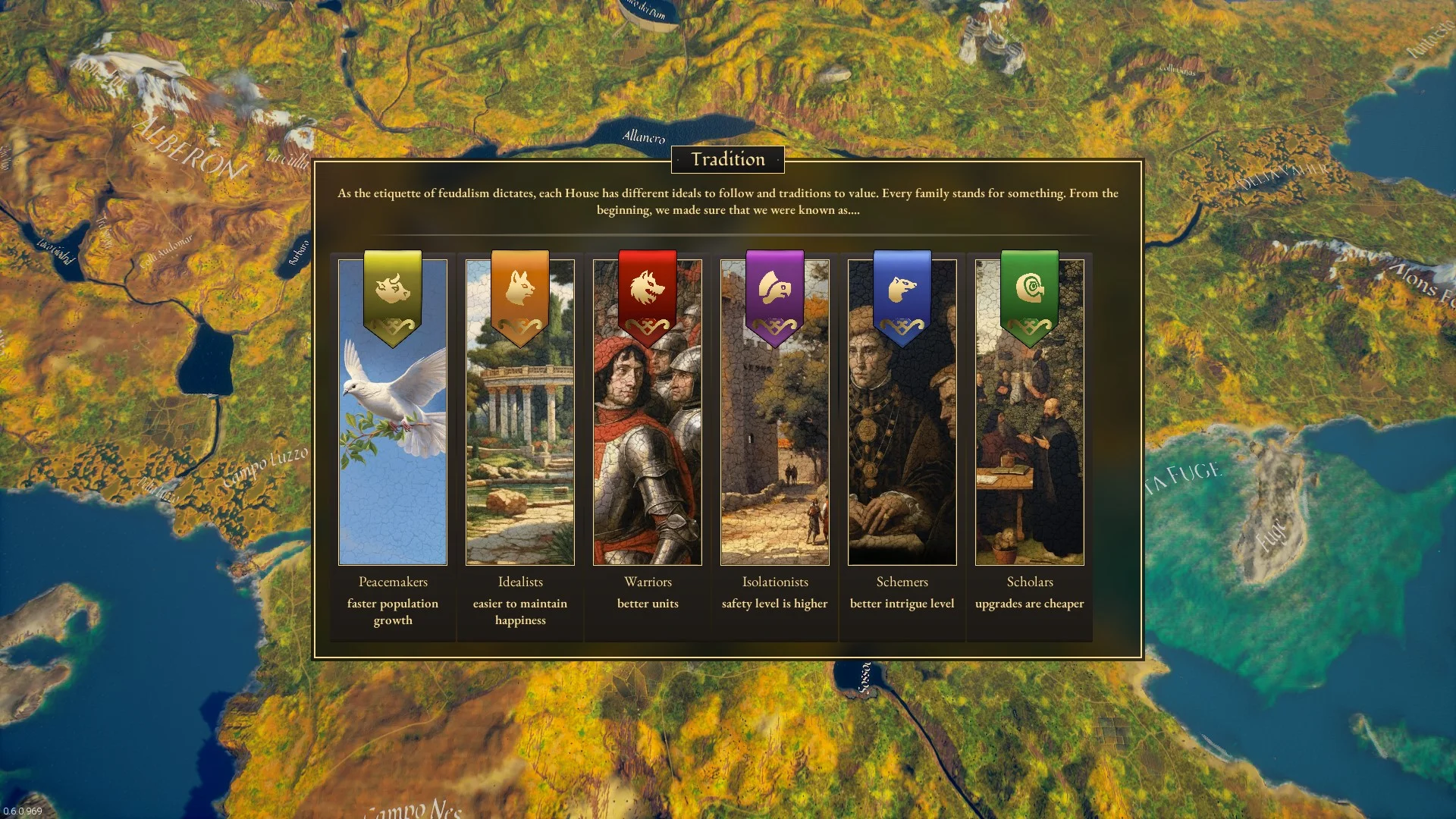 5. How to acquire new Agents & Units
The pool of Agents & Units is linked to the infrastructure.
Upgrading your region will not only increase your maximum Population and boost your production but also give access to unique Agents that can help you in social conflicts or new Unit Types that can be recruited during WAR Times.