How to Find Ore Veins in Out of Ore.
Finding ore
Well you may ask yourself where are the other ore veins in the land ?
Well to find ore veins you can do like you want. Every strategy is a good one. I share mine and will be please to add others if you have some.
So, for my strat, you'll have to buy an excavator and a ripper.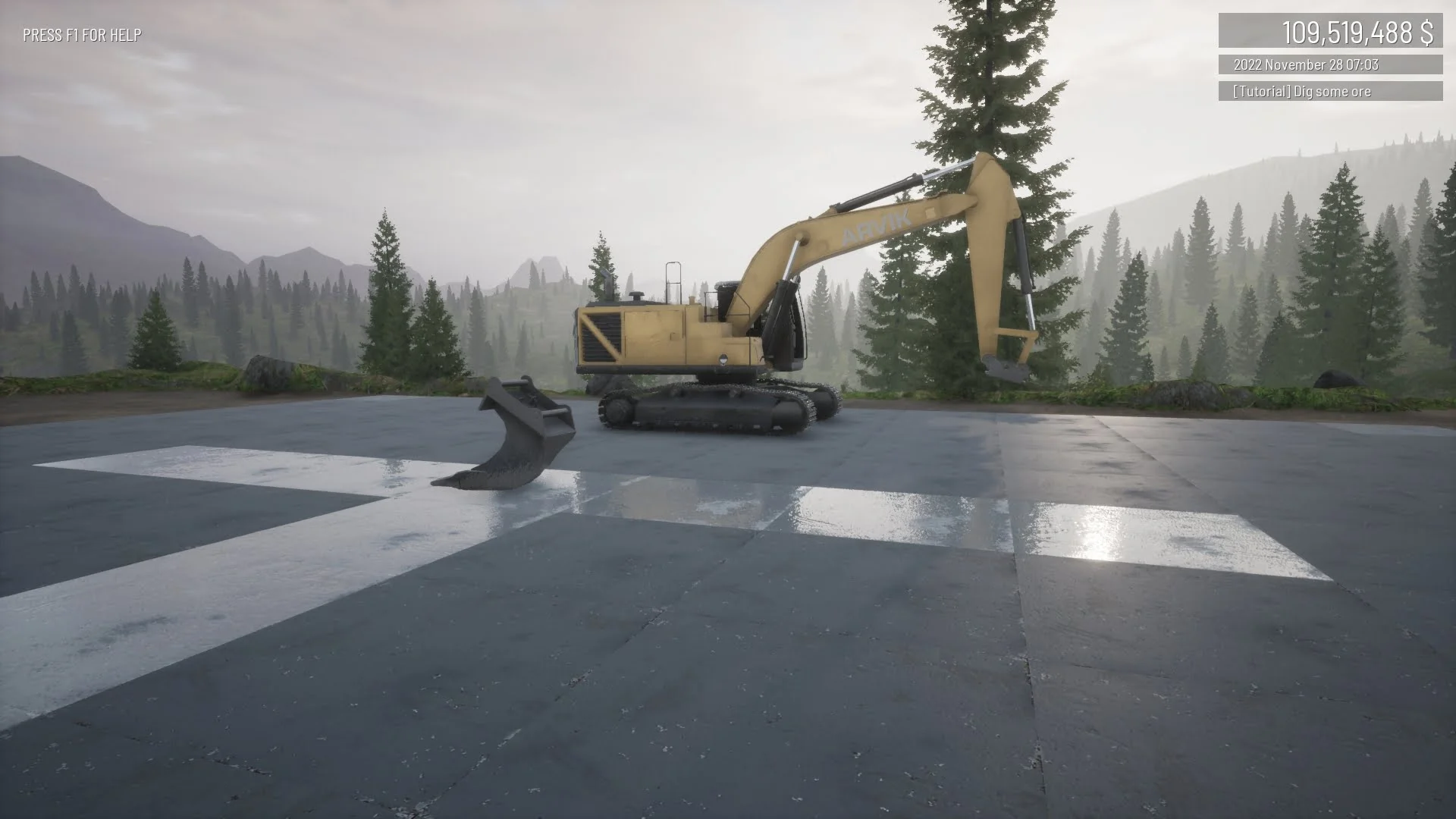 Next you go in land in any direction you want with the ripper into the grass. It will let a trench where you can see dirt while you are moving. This is what we are looking in this method.
At a moment you will see a different color at the ripper, this is a new ore vein.
You can use your ripper to supress the grass and see where is exactly the ore veins is before begining the mining work.
Well now you can make a marker with what you want to retrieve easely the place of the ore vein 🙂