Often when in their native land, people begin to feel a special connection to it, even if they have never seen those particular surroundings before. Ever since he arrived in the Abyss, the home of his ancestor, Woljif has been hearing the voice of Ygefeles calling to him. On this occassion, the thief who has always sought to escape all shackles placed upon him, including those of loyalty, choose to show loyalty to the Commander . Will the Commander respond in kind by following him to the dead demon's abode?
Other Pathfinder Wrath of the Righteous Guides:
Dark Moon Rising Walkthrough
Take Woljif with you to the Upper City after you talked to him.
The abandoned mansion is to the southwest of the long bridge to Haren of Ardent Dreams, on the opposite side of Portal Up.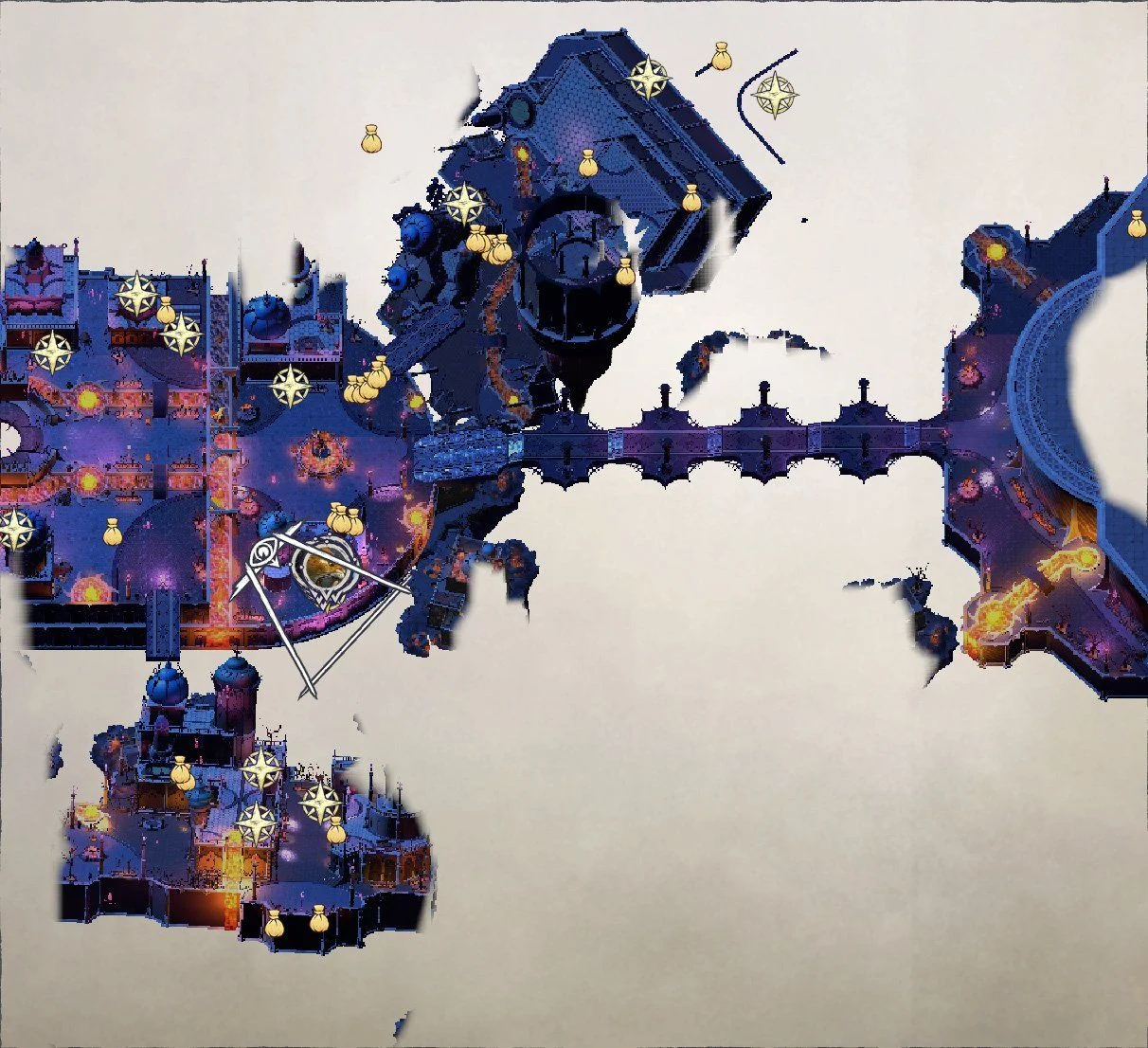 Defeat Voetiel in abandoned mansion, Ygefele will then reveal himself from the Moon of Abyss. Offer to enter Woljif's body in exchange of his power.
You will need to observe Ygefele's enticement of Woljif, good intervention will lead to Woljif Human ending, while evil or silence leads to Demon Ending.
If refused, Ygefele will attack the team, bring him down and loot the mansion. (includes lots of hidden rooms and chest, the most valuable loot here is a cloth Wandering Conman)
If you instructed Woljif to take power for himself, you will also need to fight Ygefele.
The path to one's true self is different for everyone. Wolfij's path is far from over, but an important milestone has been passed. He has accepted the part of his dual nature closest to his inner essence, and forever rid himself of his illusions about who he could become. This could be an inspiring and instructive tale, but unfortunately (or fortunately), this tiefling does not have the makings of an epic hero and is of little interest other than as a curious example of cross-species breeding.
You may also be interested in: