All Treasure Pods Locations in Slime Rancher 2.
All Treasure Pods Locations
These small, strange devices are scattered about Rainbow Island in tight corners and off the beaten path. Once opened, they will give you new blueprints for your Gadgets and Upgrades. Sometimes they may also contain or be located near rare crafting materials. On the map of any given region it will tell you how many pods you have left to find.
Rainbow Fields Treasure Pods
Side Island 1 Pod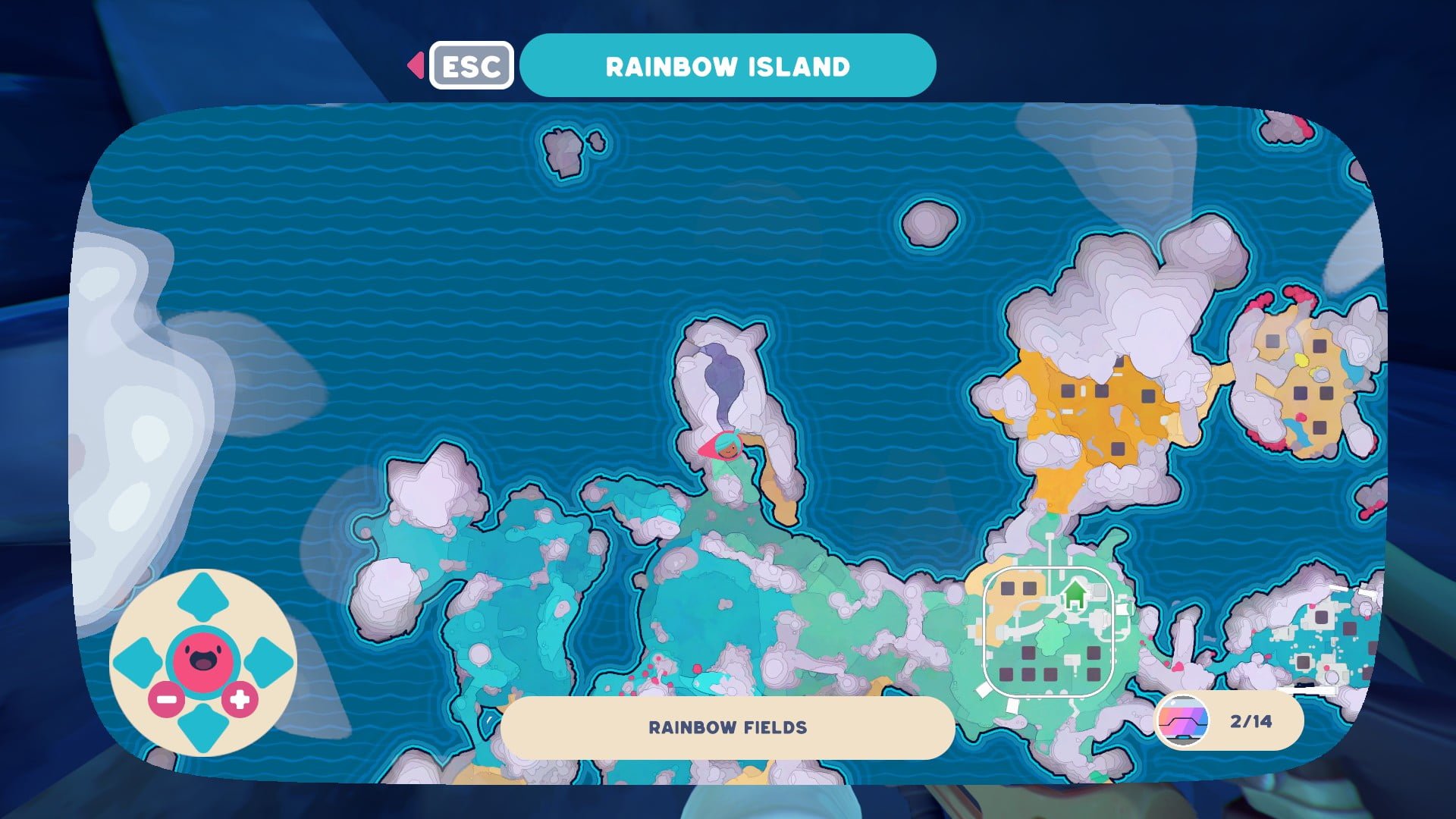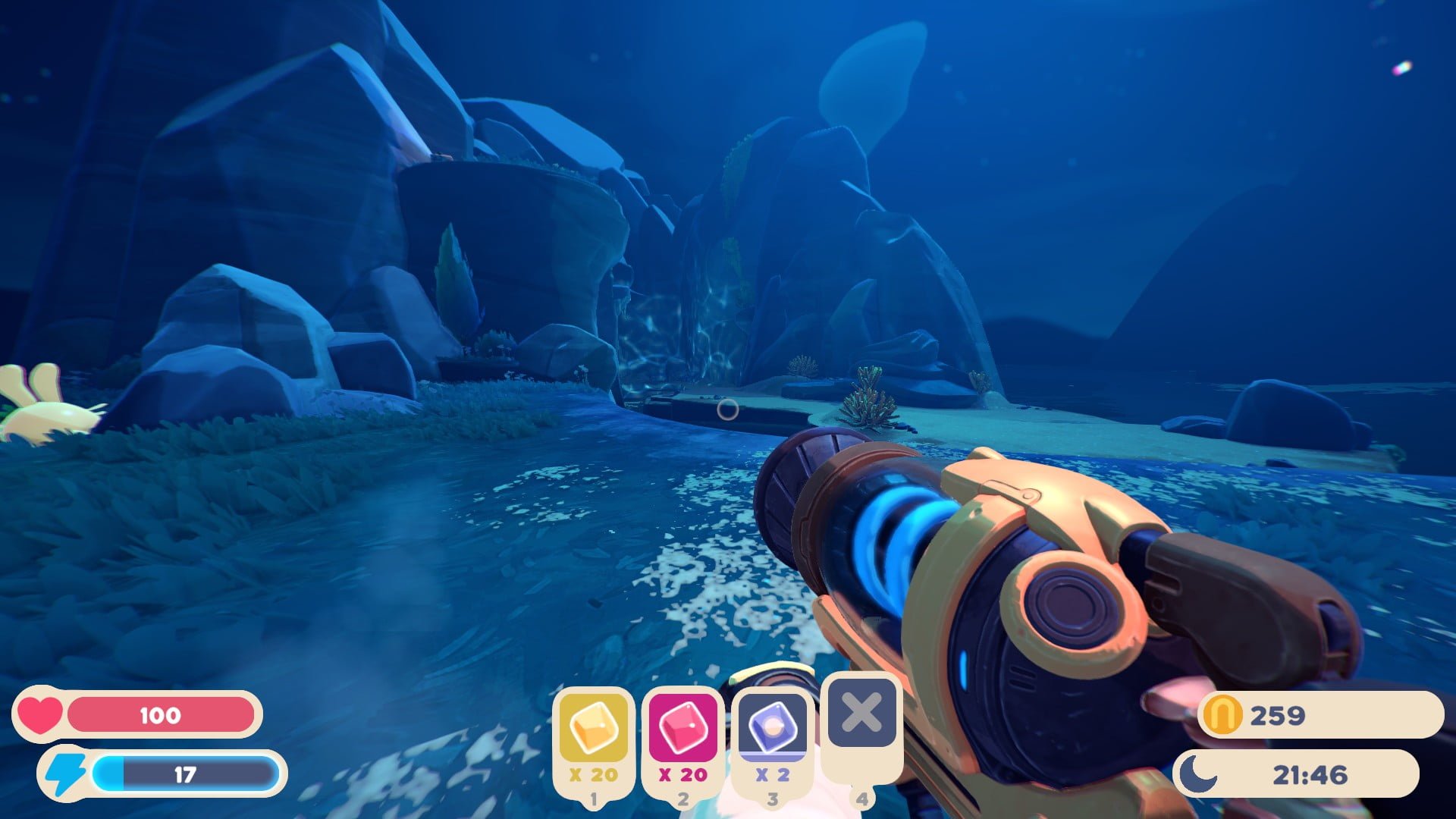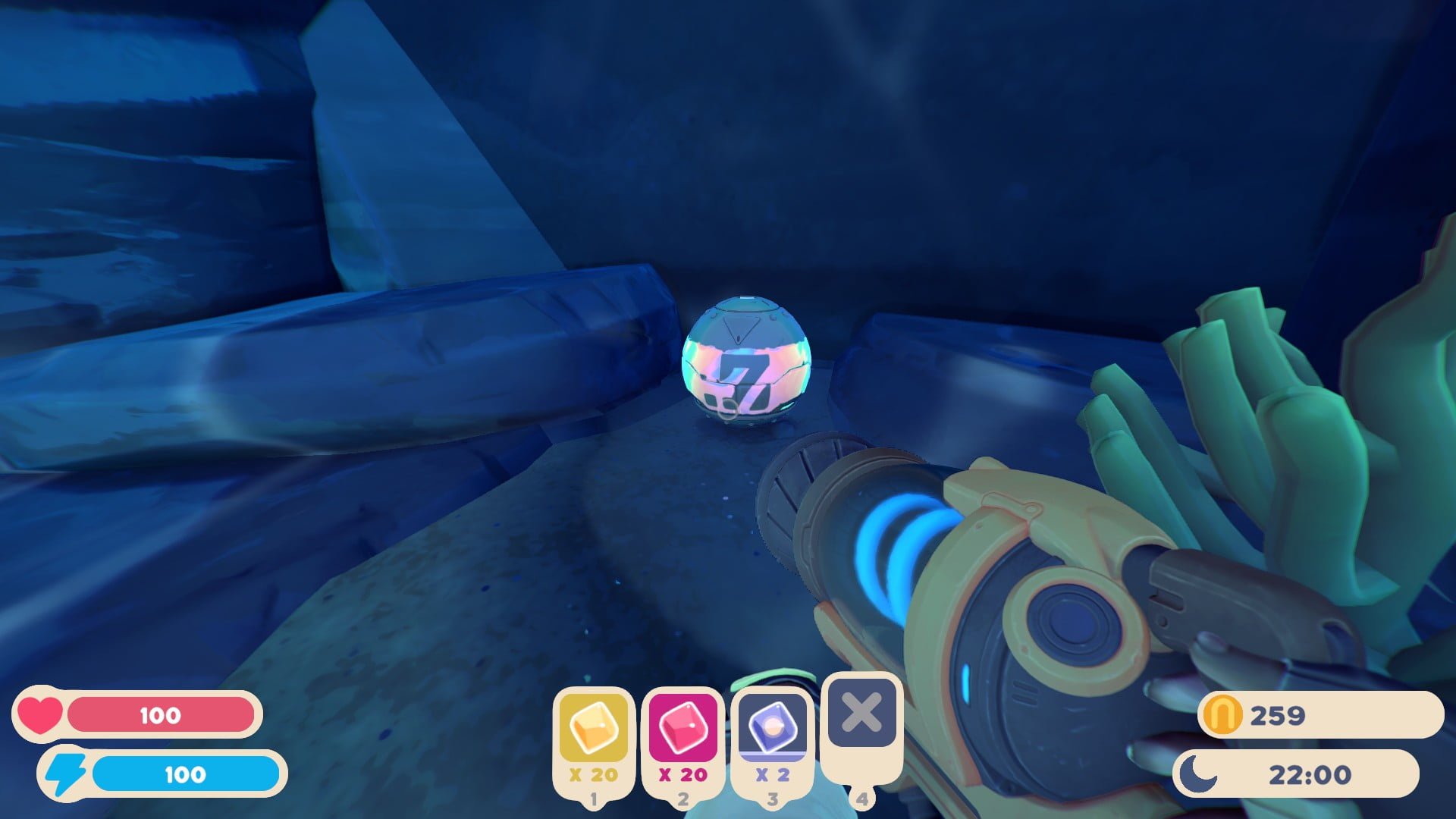 How to Find: Starting at the Conservatory and heading right along the coast, you'll find a cluster of land. Carefully jump across the gaps and you'll find the pod buried near the wall.
Rewards: Hydro Turret (blueprint)
Side Island 2 Pod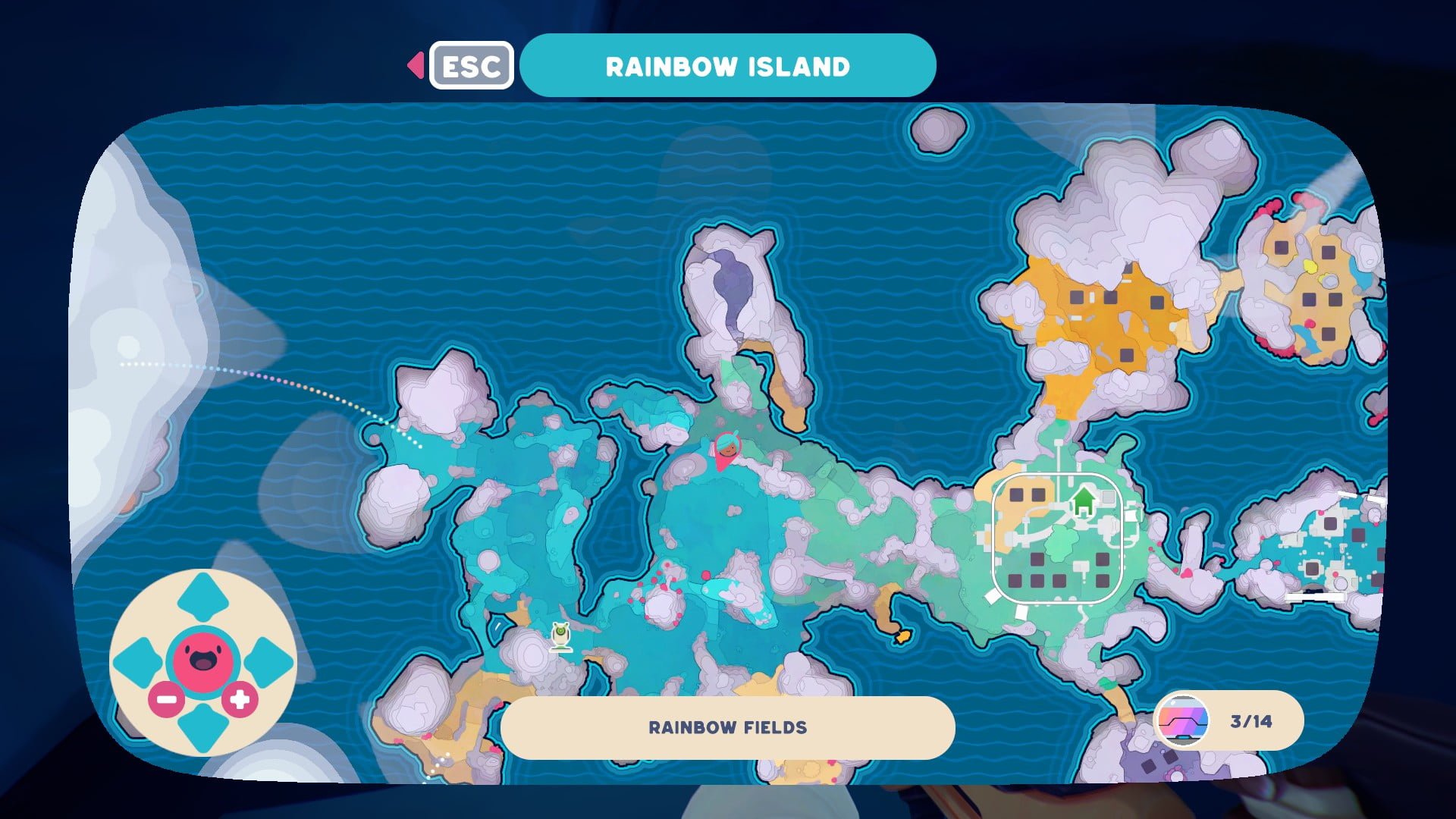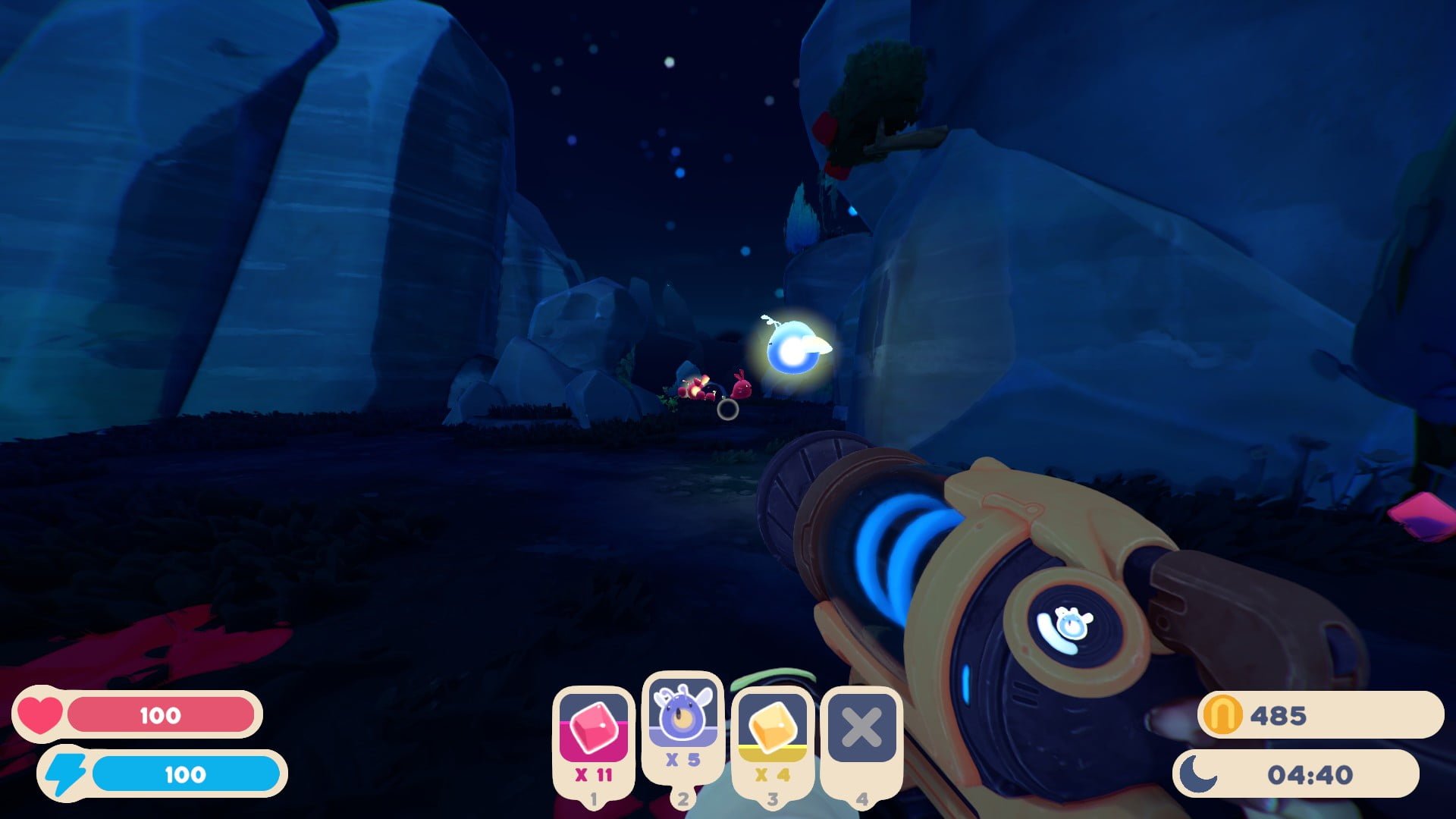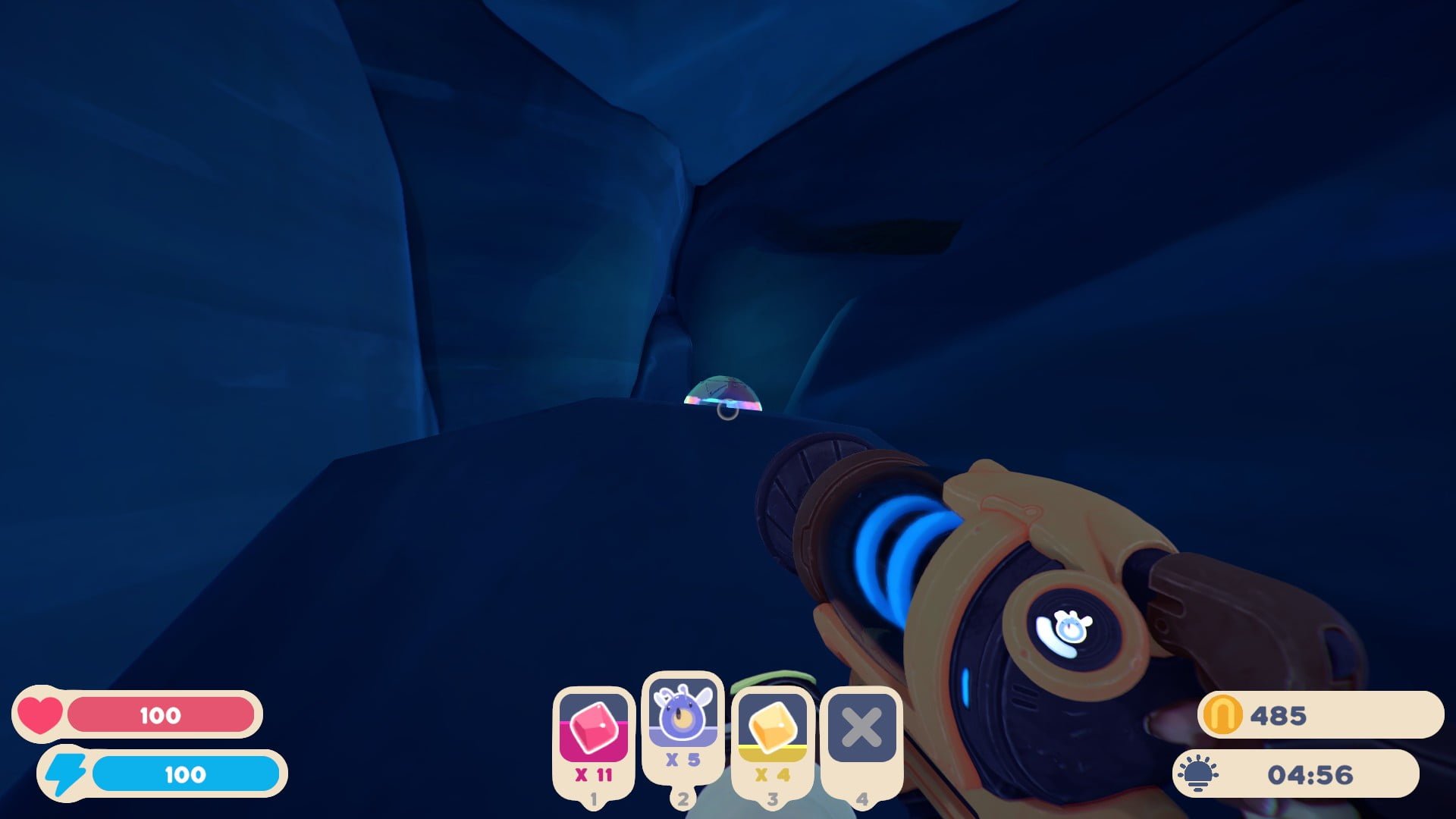 How to Find: Near the Side Island 1 Pod facing inland, there is a formation of rocks next to the cliffside. Hidden between some of these rocks is a sneaky Treasure Pod.
Rewards: Health Module II (blueprint)
Cove Pod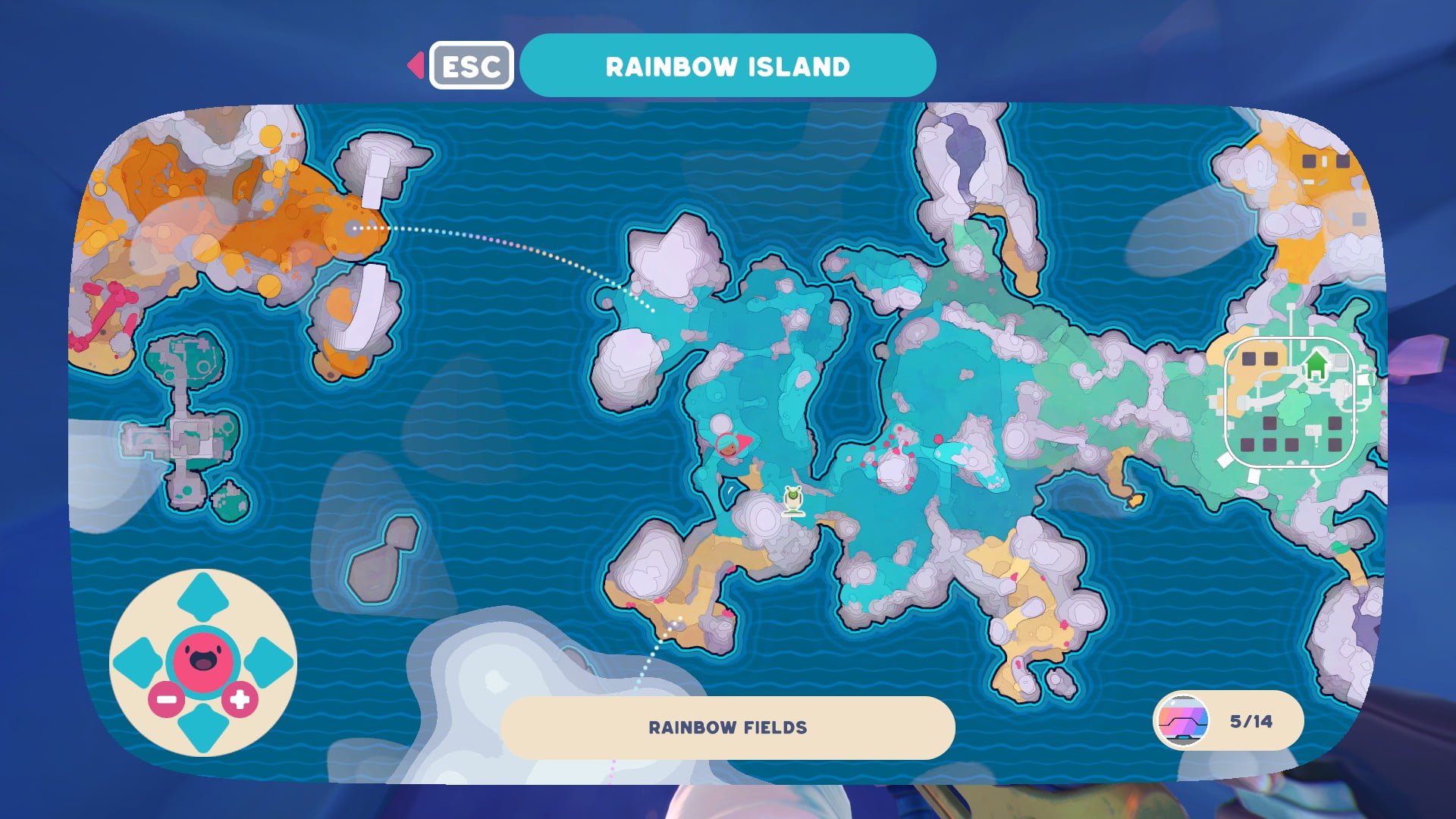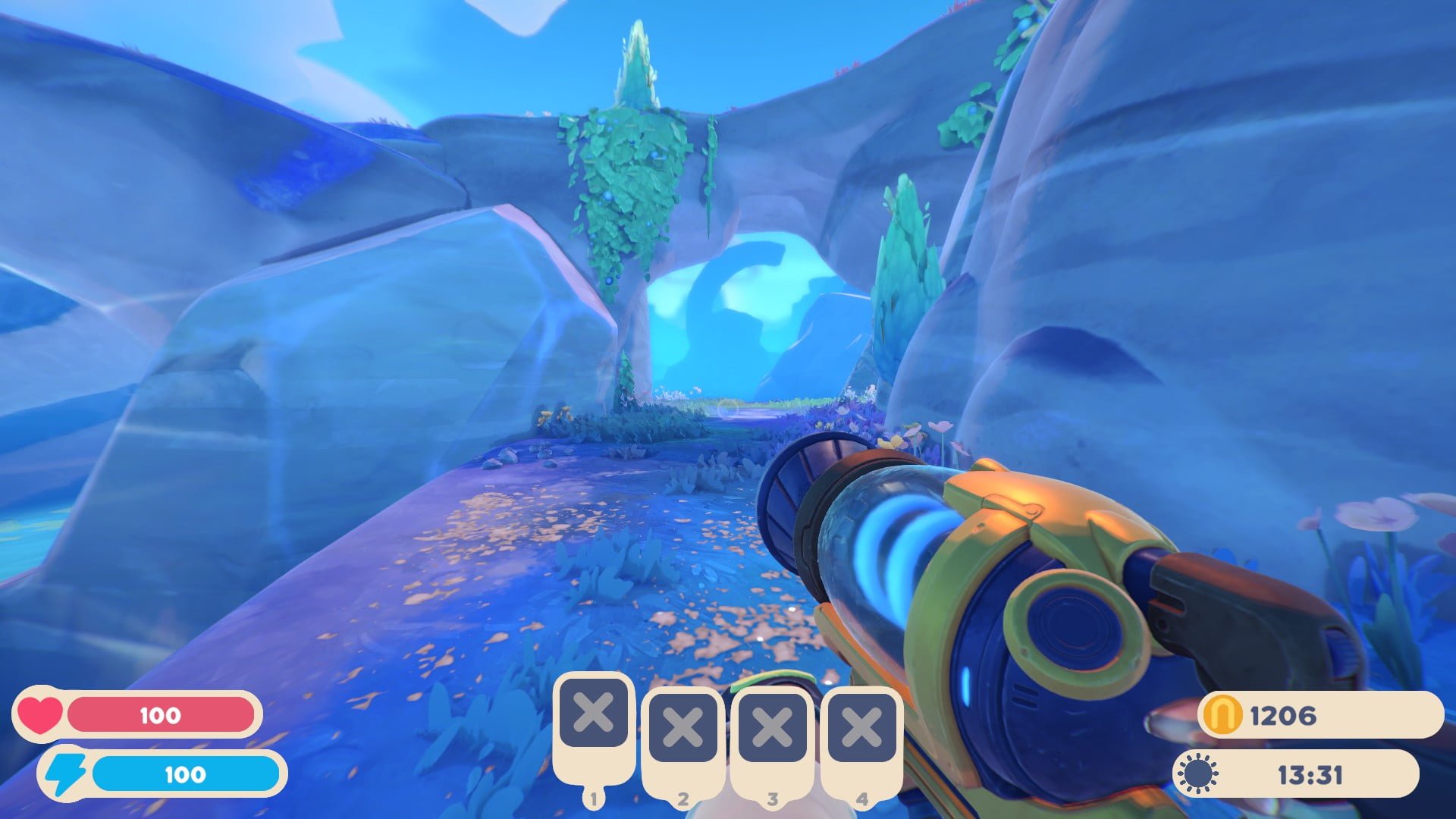 How to Find: Near the Refinery Link, there is a drop down to a coastal side path. Through a round hole in some rocks, you can follow a path to find a little cove with a pod inside.
Rewards: Emerald Cypress (decor)
Coast Pod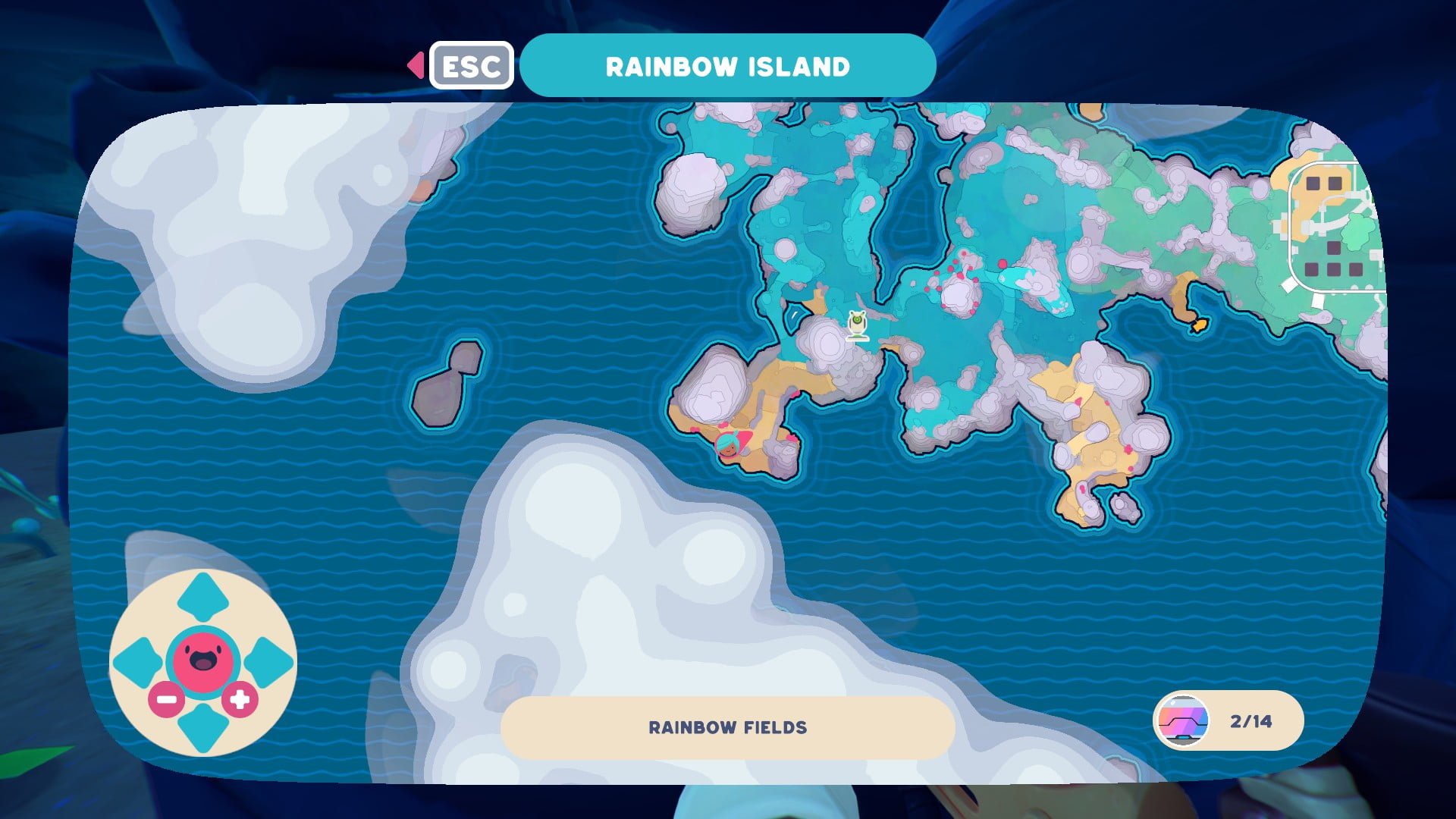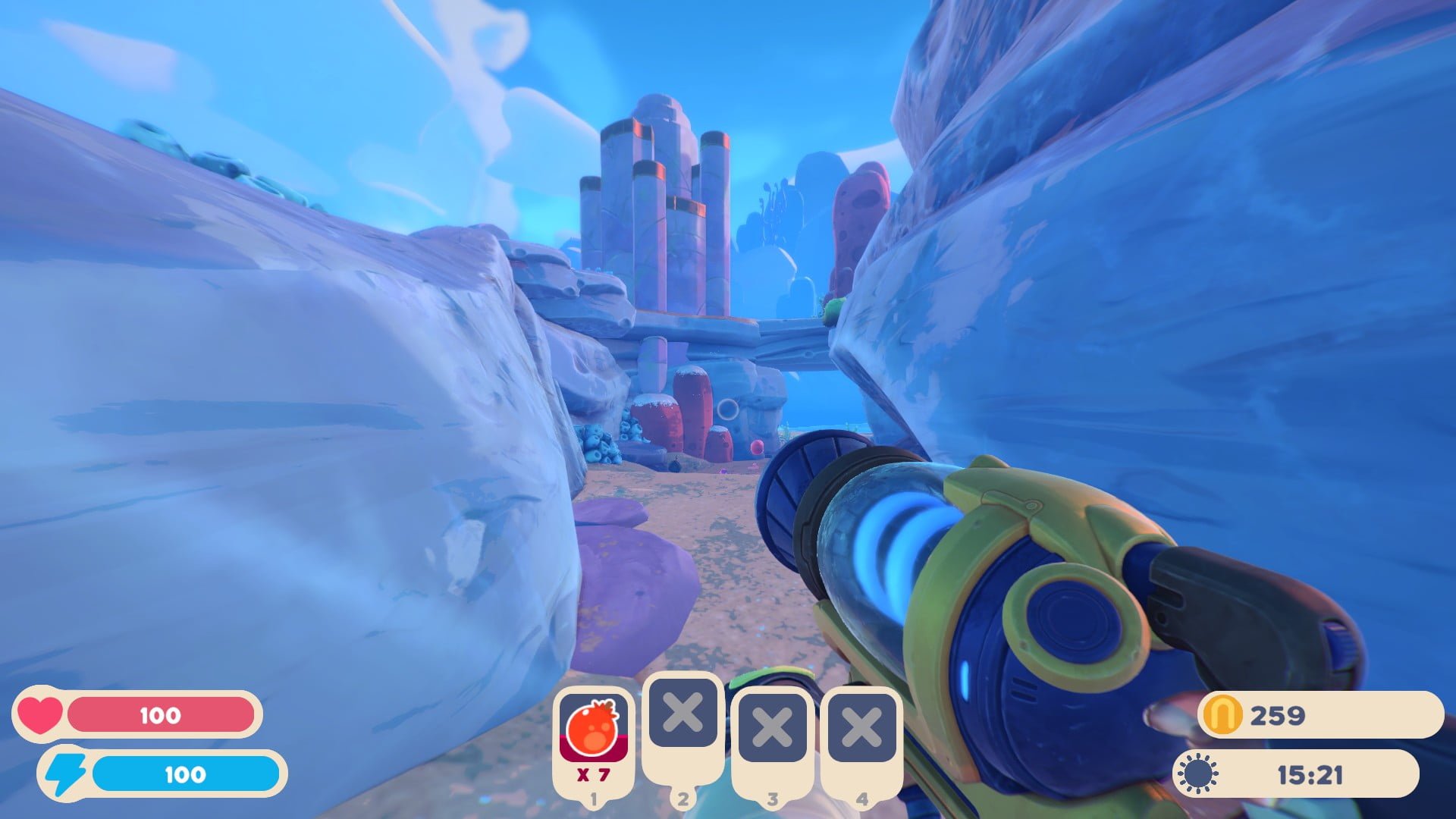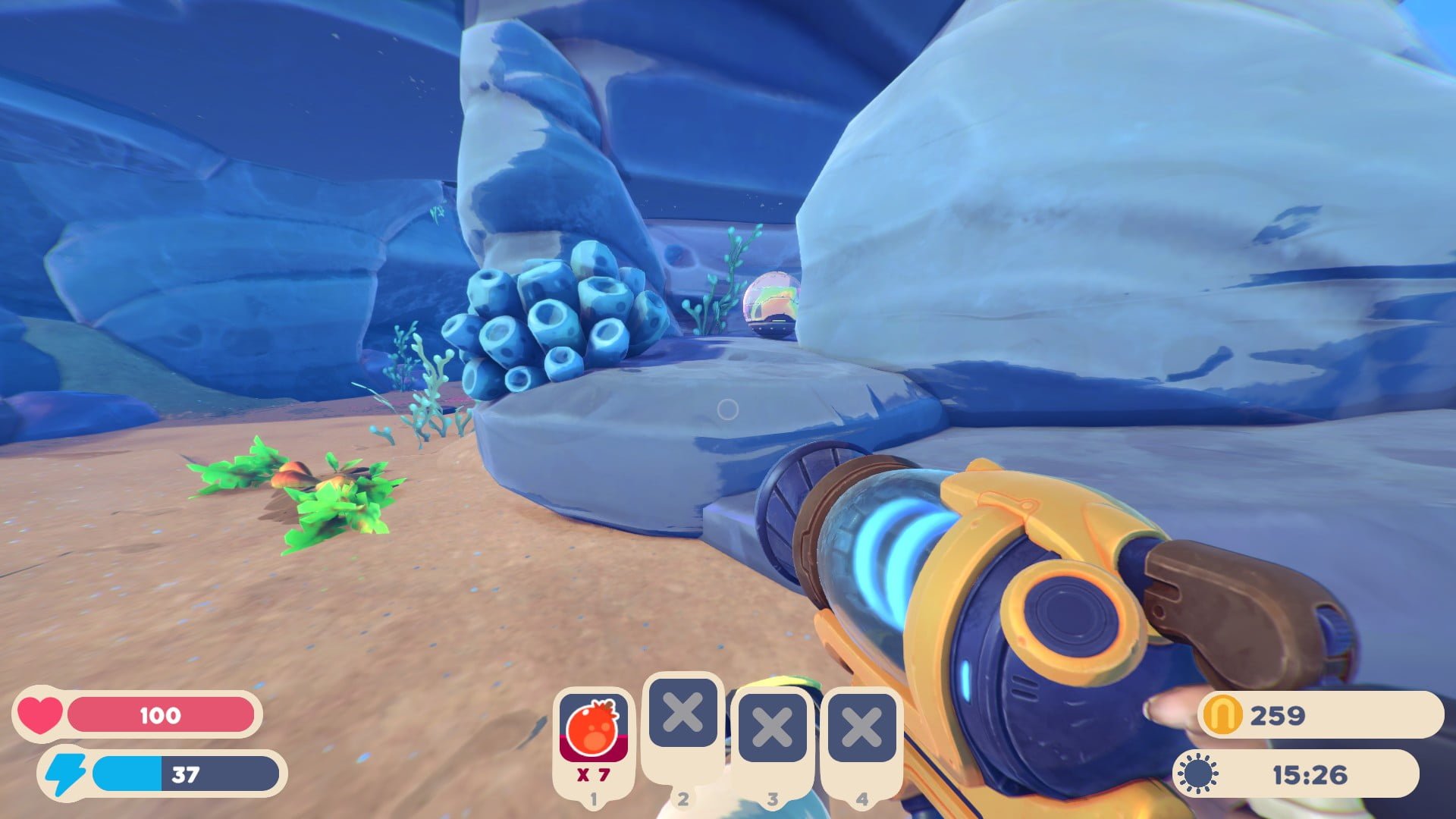 How to Find: After going through the tunnel next to the Refinery Link, there is an off-stretch of land on the left. Go to the lower level of it and travel through a passage. Turn around and you can spot this pod.
Rewards: Med Station (blueprint)
Ember Valley Portal Pod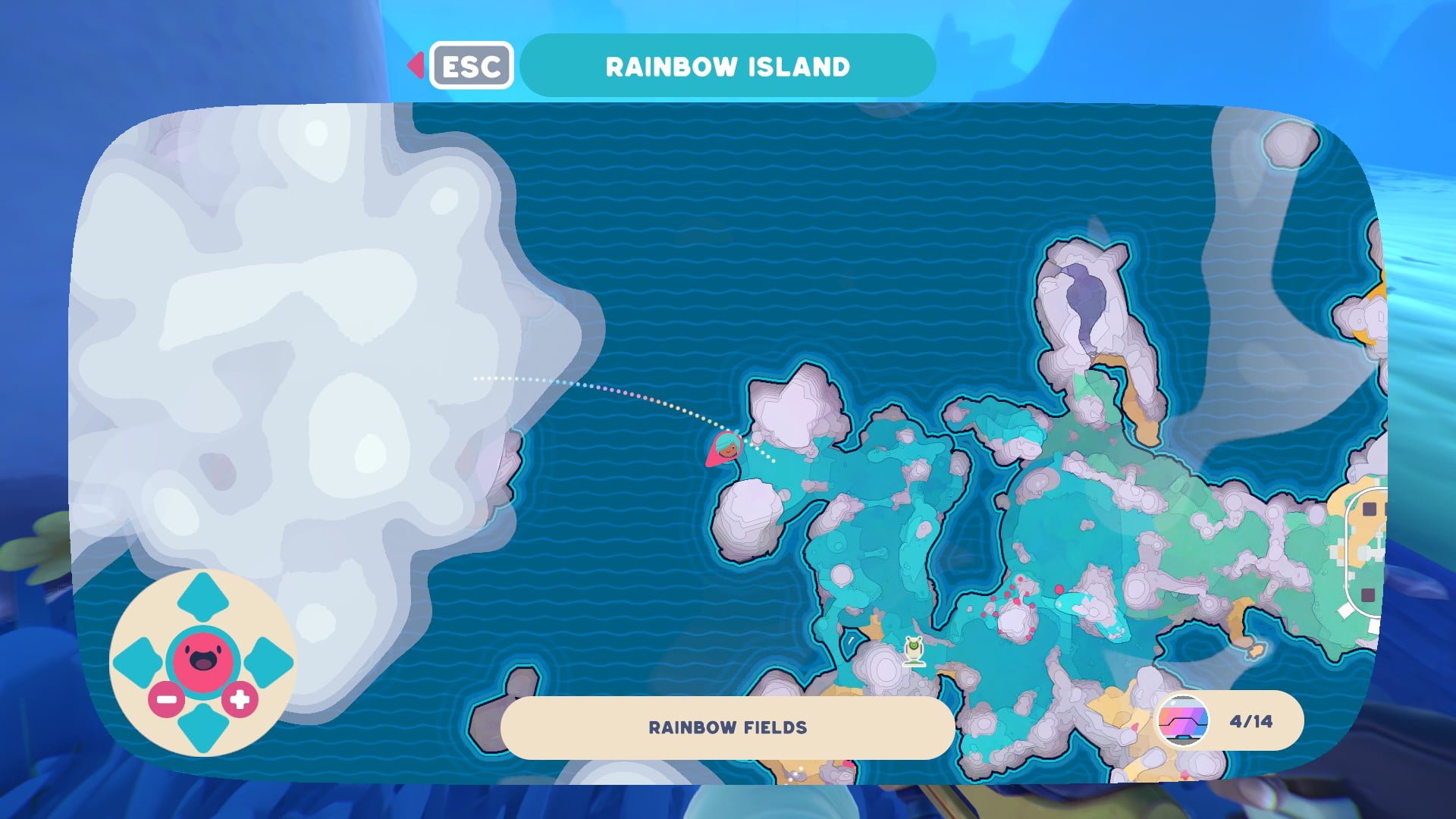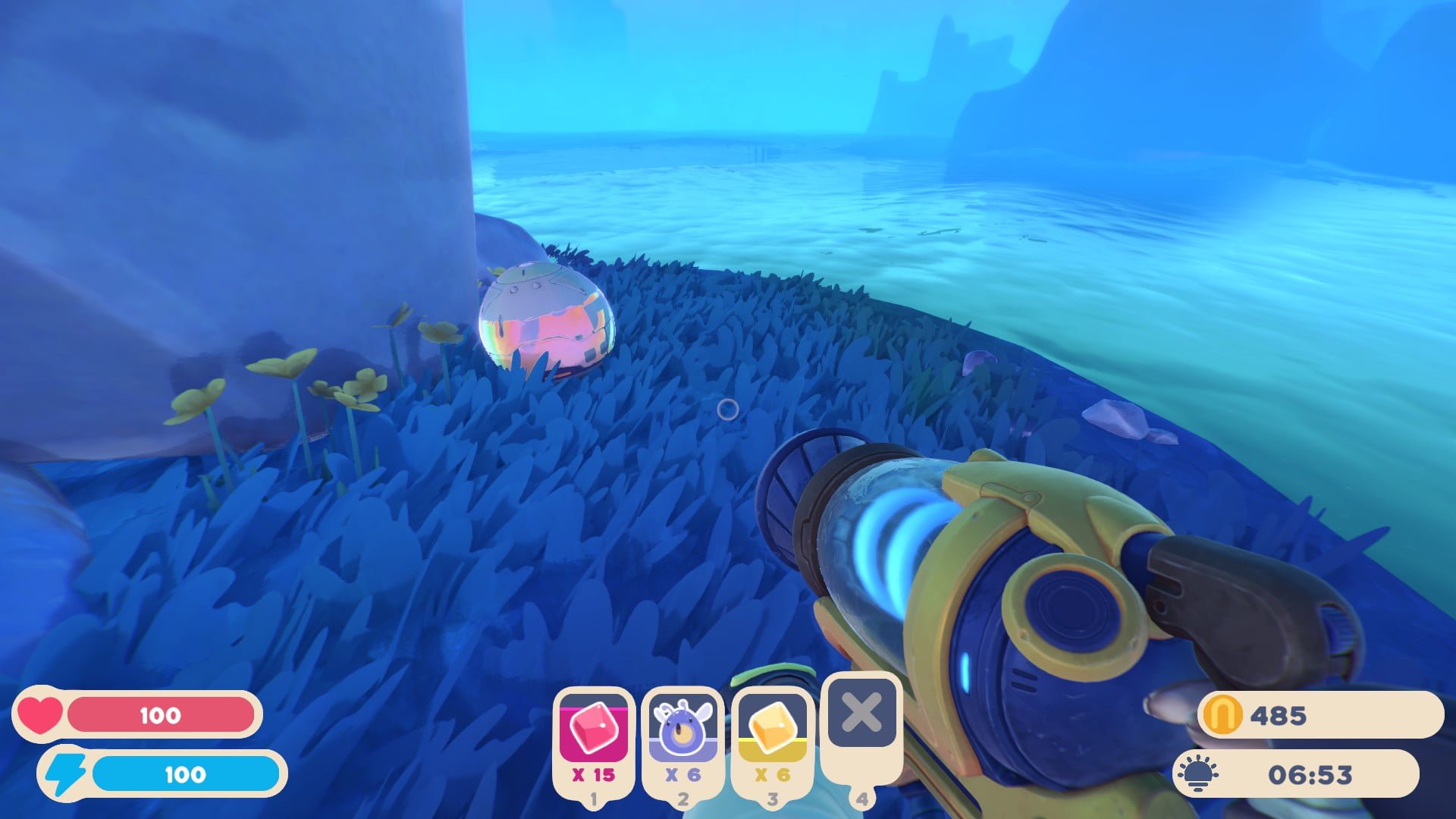 How to Find: After opening up the Ember Valley portal, go behind it and you'll see a pathway going down. Follow it and you'll find this pod.
Rewards: Emerald Cypress Cluster (decor)
Arch Pod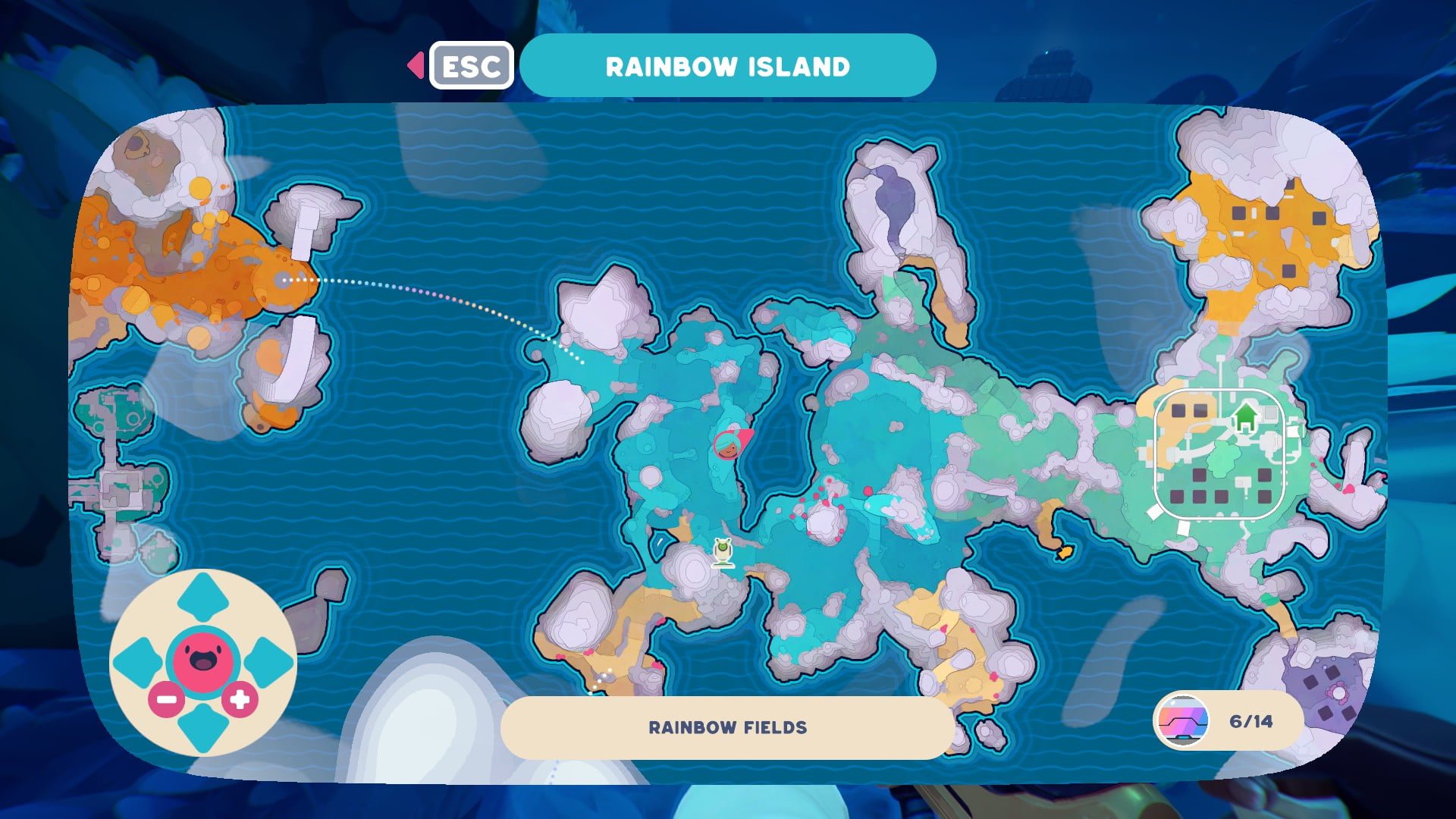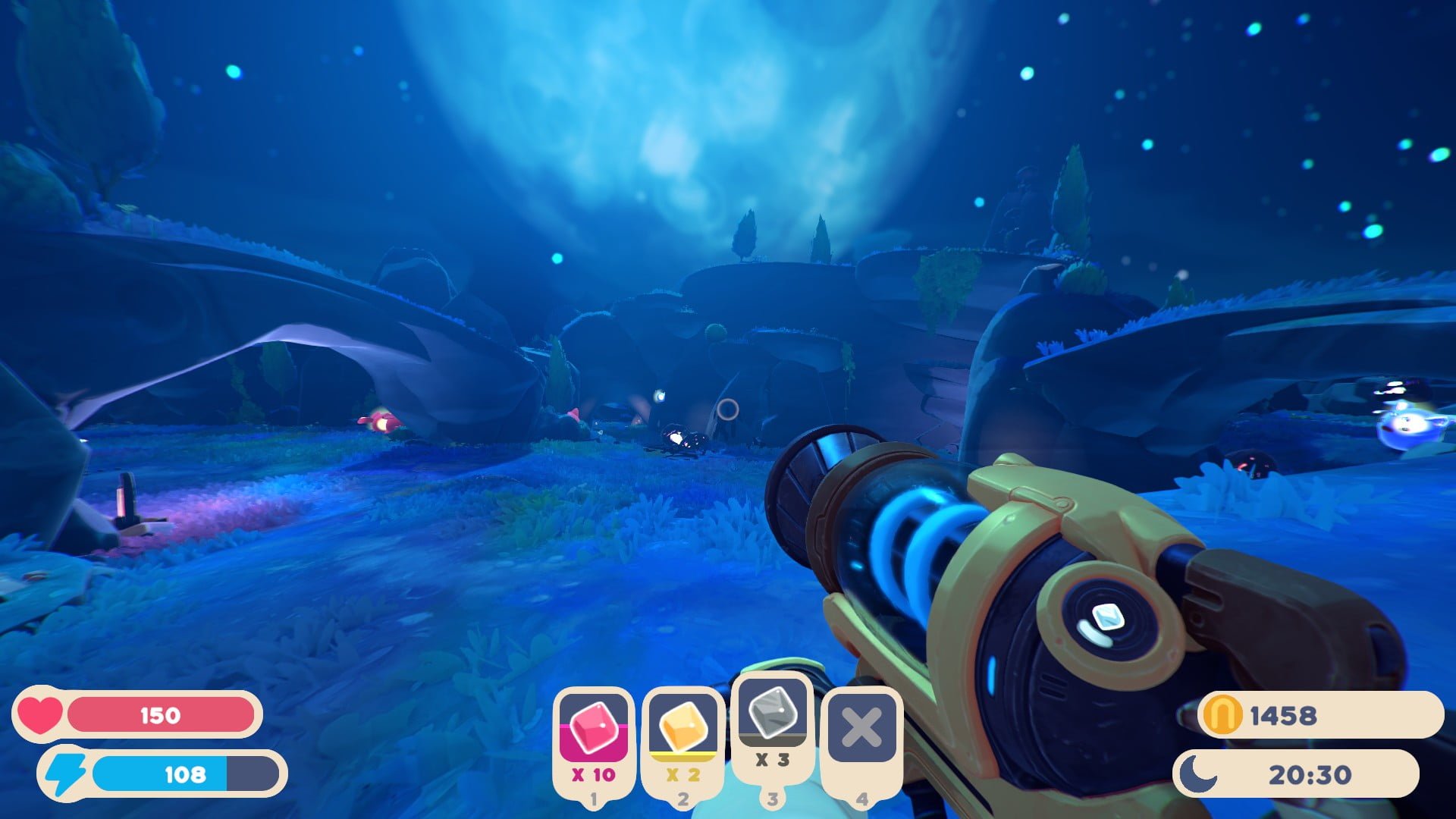 How to Find: On the way to the Ember Valley portal, there is a set of archways on the right. Parkour or jetpack up to them to find this pod.
Rewards: Overjoyed Statue (decor)
Hilltop Pod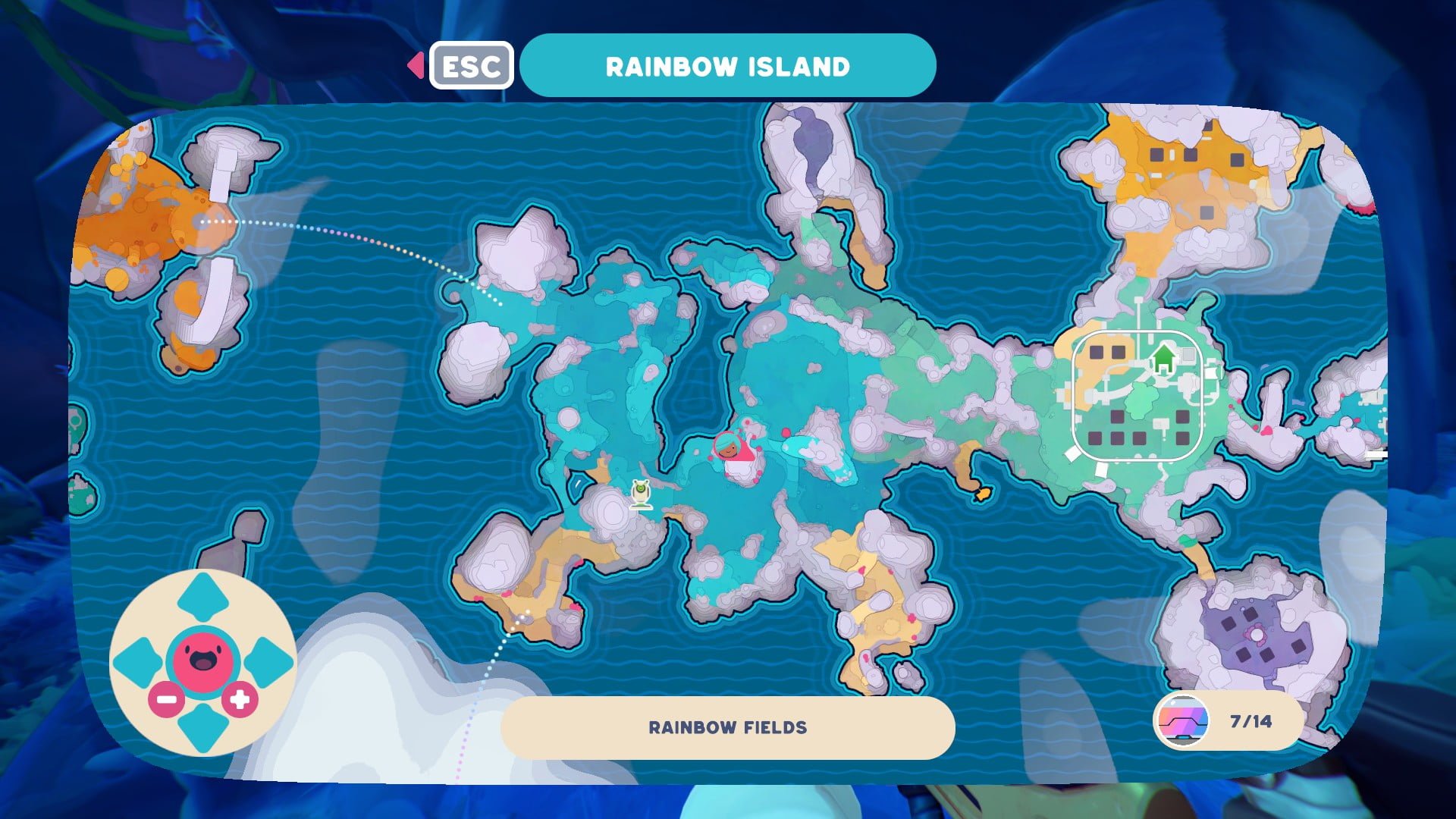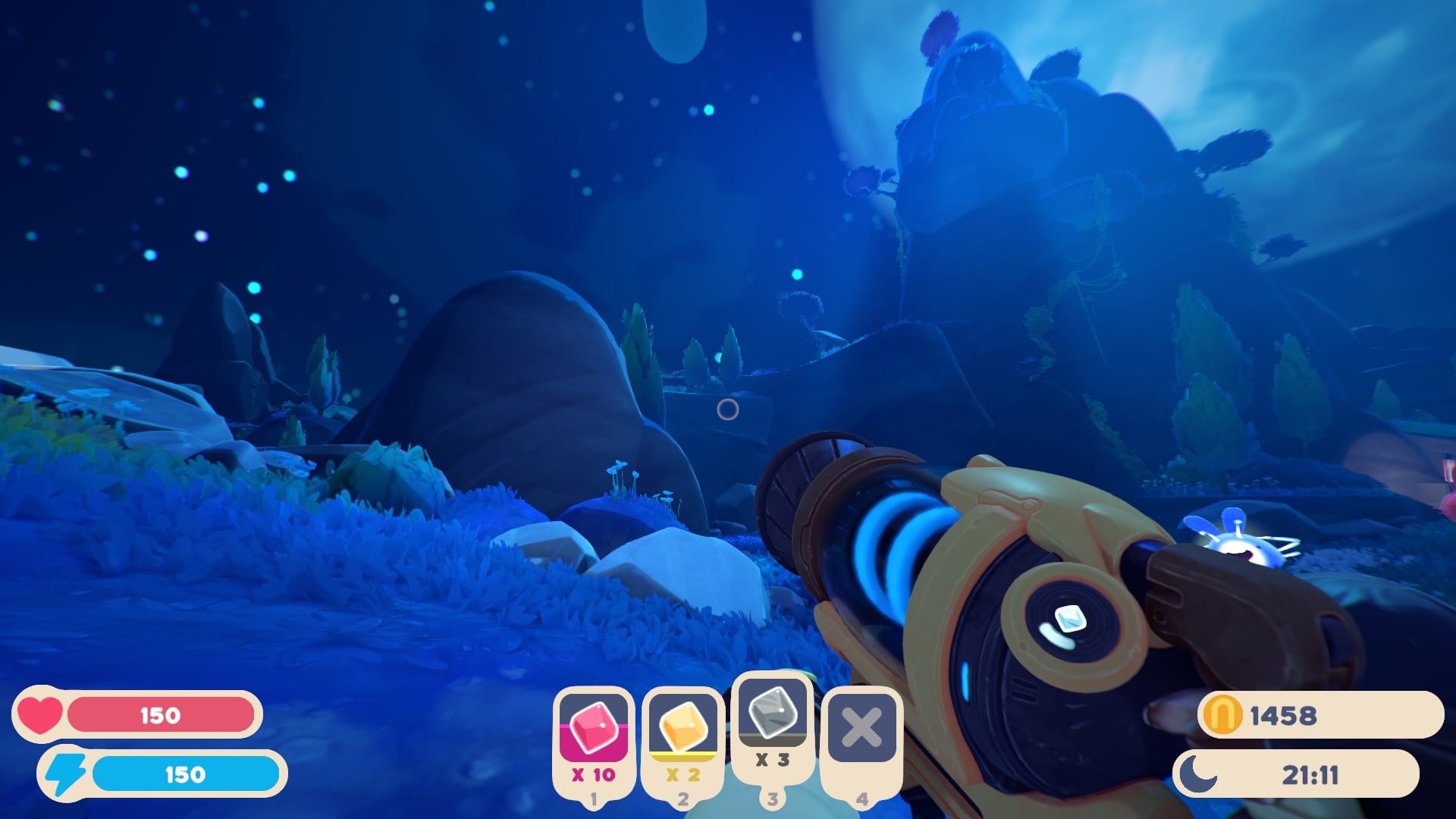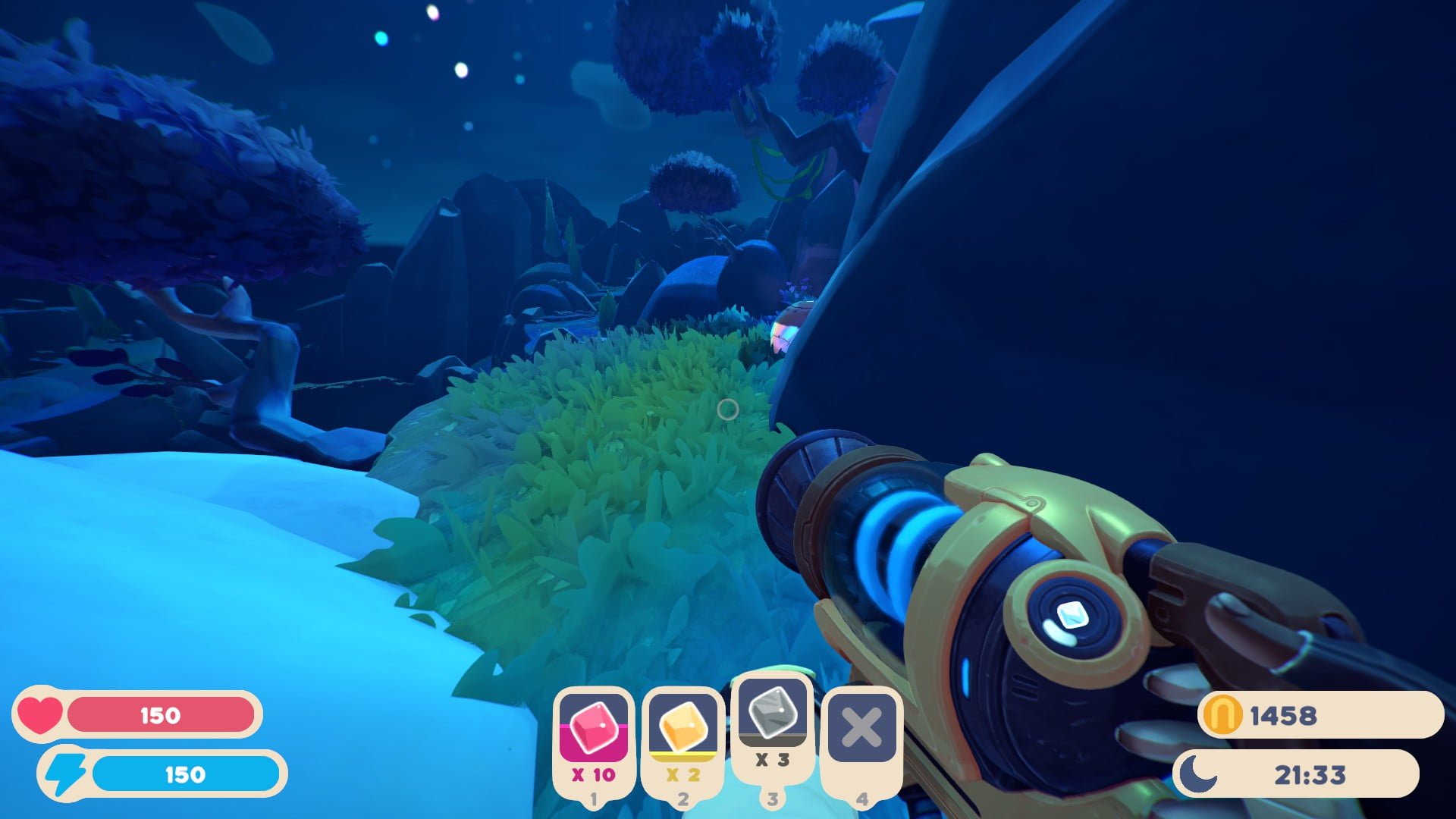 How to Find: Right next to the Refinery Link, there is a small hill that you'll need the jetpack to get ontop of and find a pod resting there.
Rewards: Large Pink Bonsai (decor)
Angry Cat Pod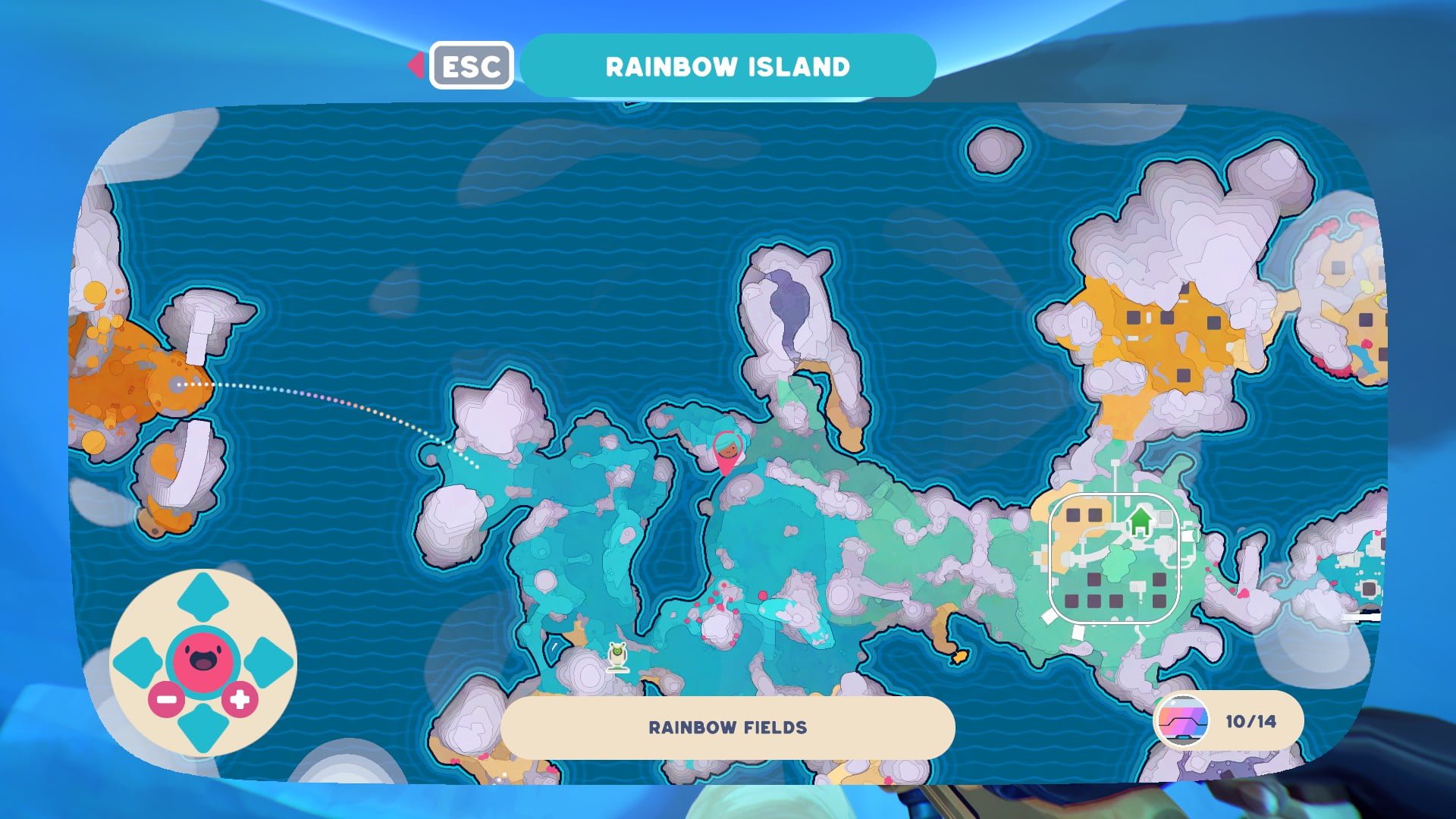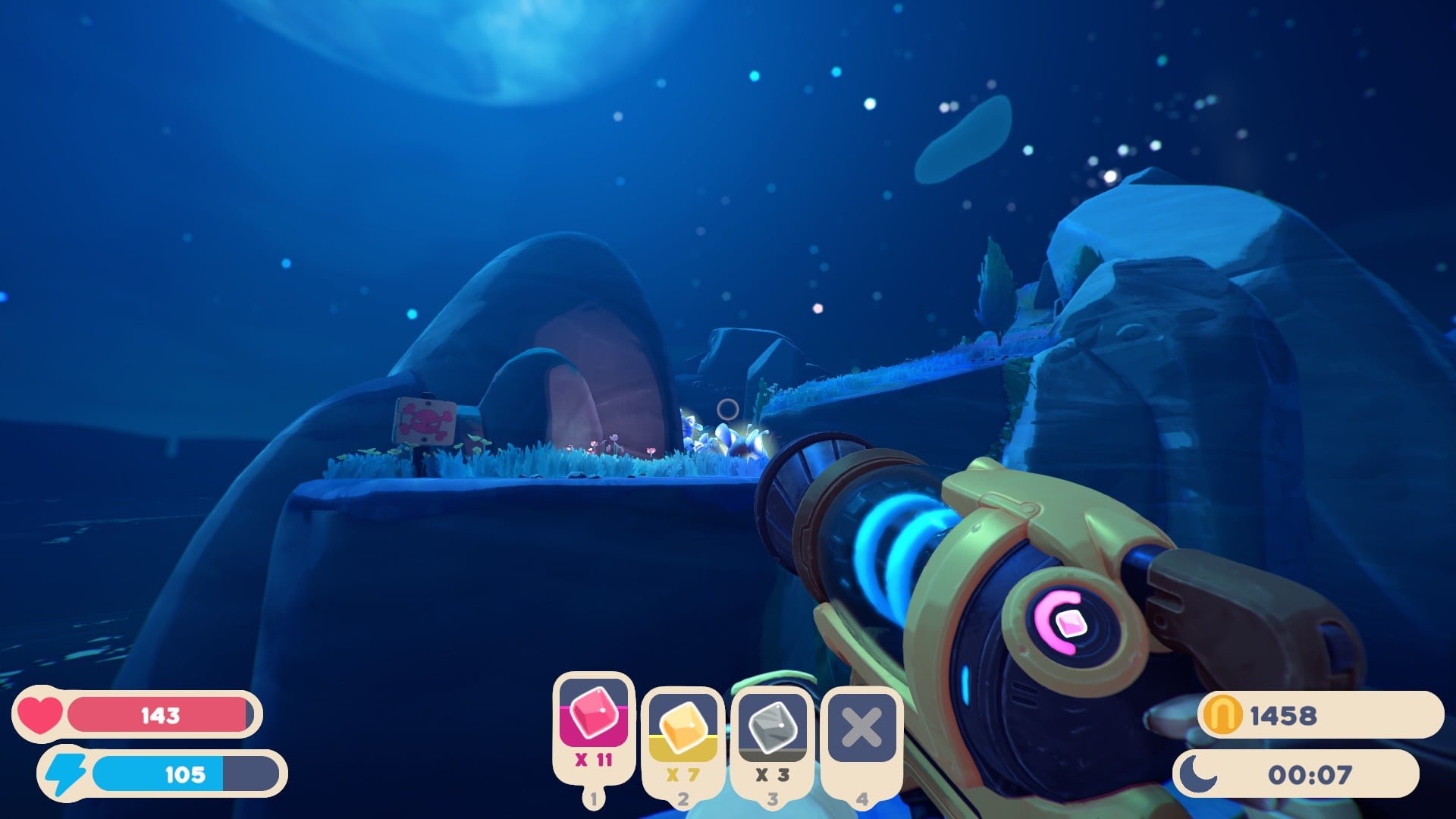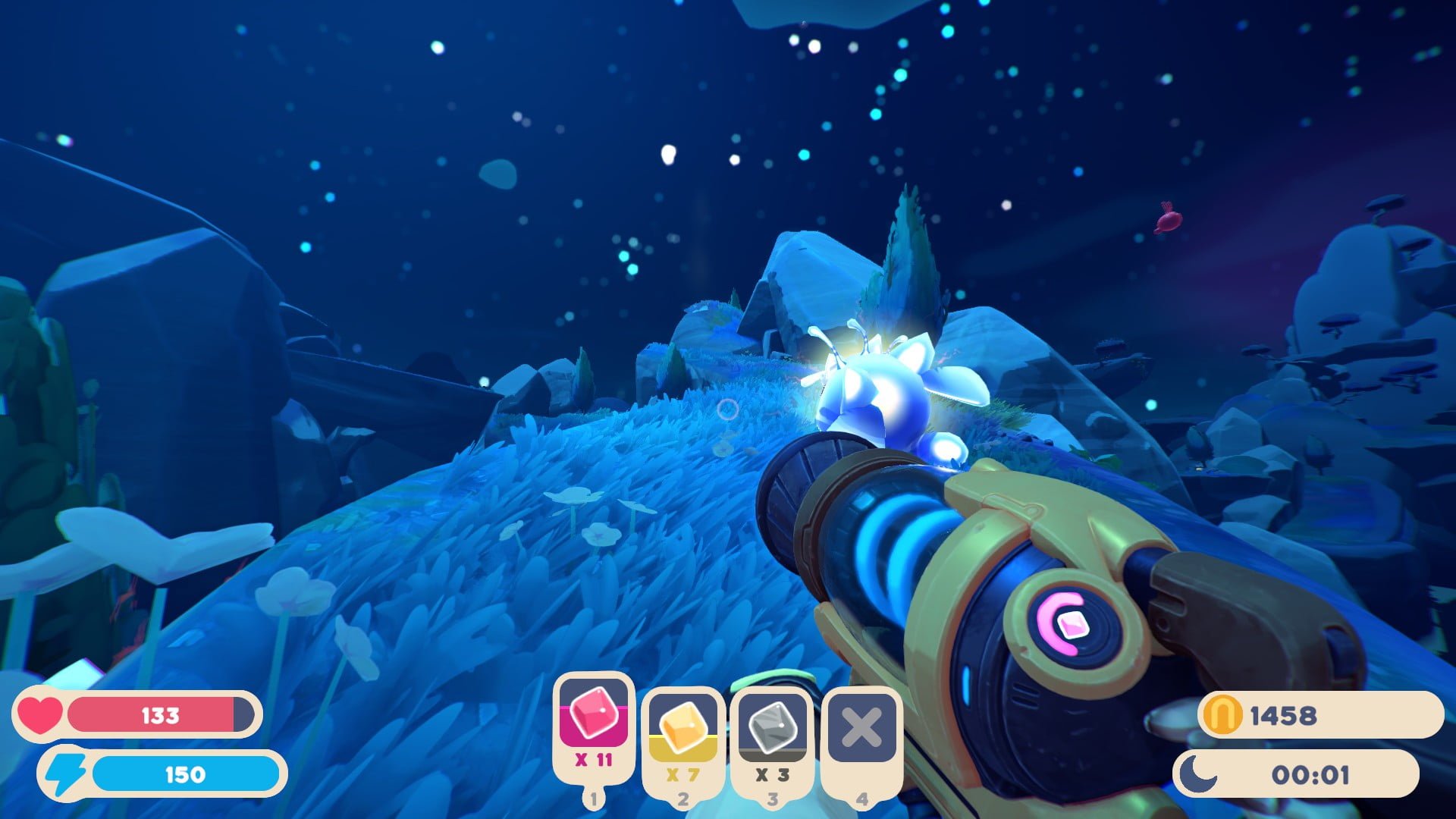 How to Find: Near the Side Island (see above) there is another island with skull signs that needs a jetpack to get to. Once landed, you'll be attacked by Feral Phosphor Tabby Largos as you climb up the island to this pod.
Rewards: Small Boulder (decor)
Mountain Pod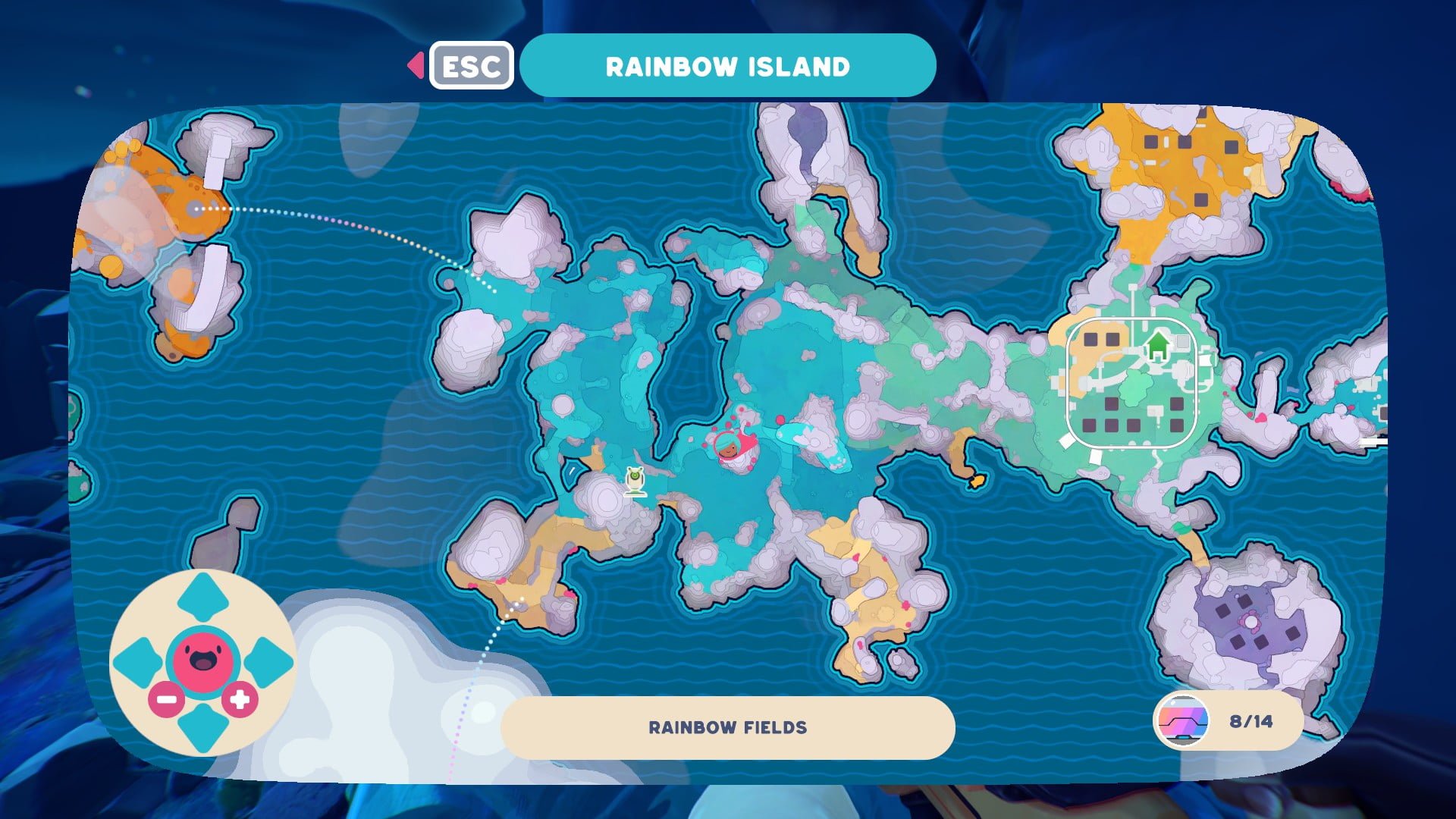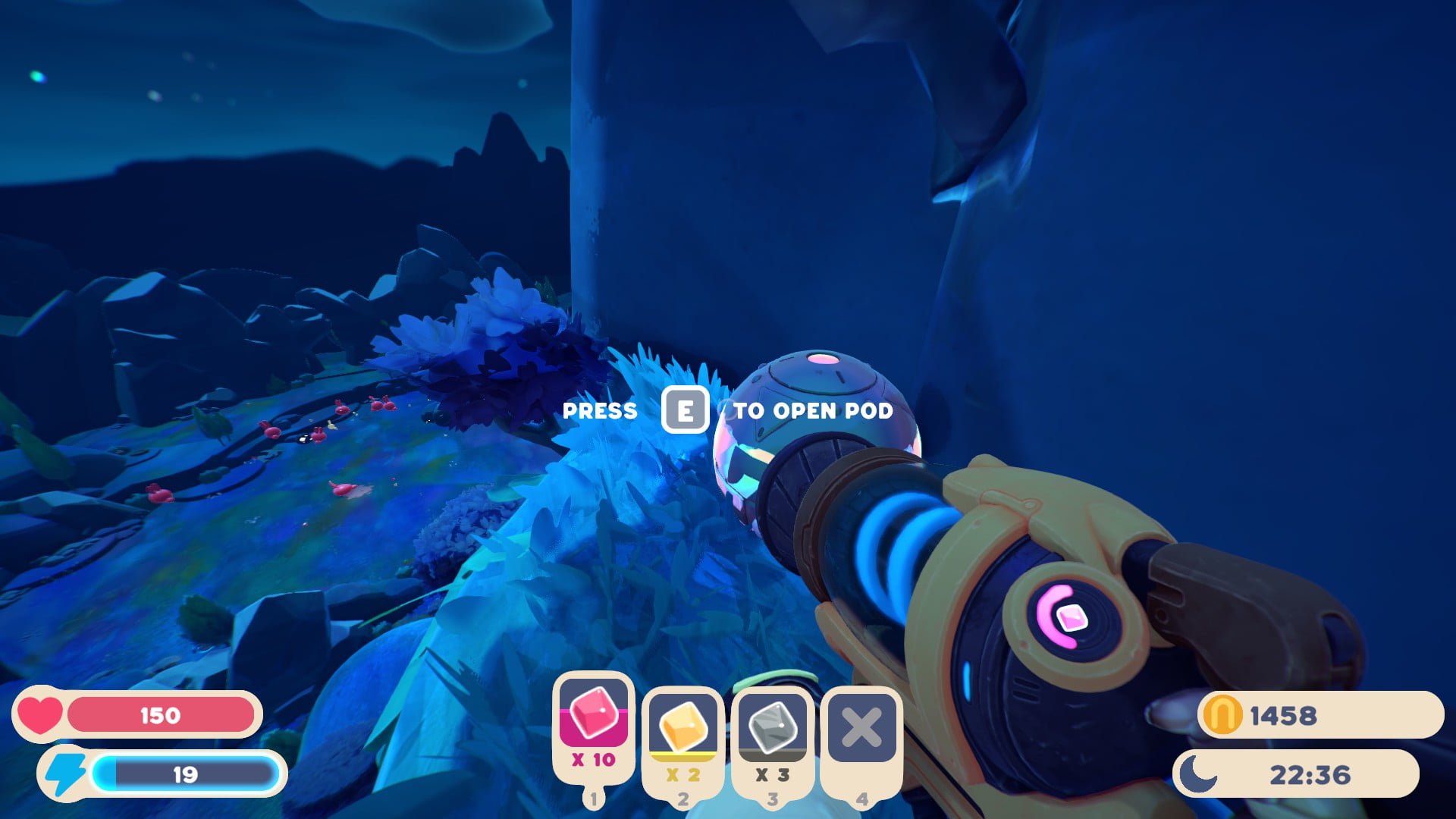 How to Find: Very close to the Hilltop Pod there is a TALL set of rocks that you'll need a jetpack and tons of energy to scale; with a pod waiting for you.
Rewards: (#1 Slime Stage (decor)
Ember Valley Treasure Pods
Geyser Pod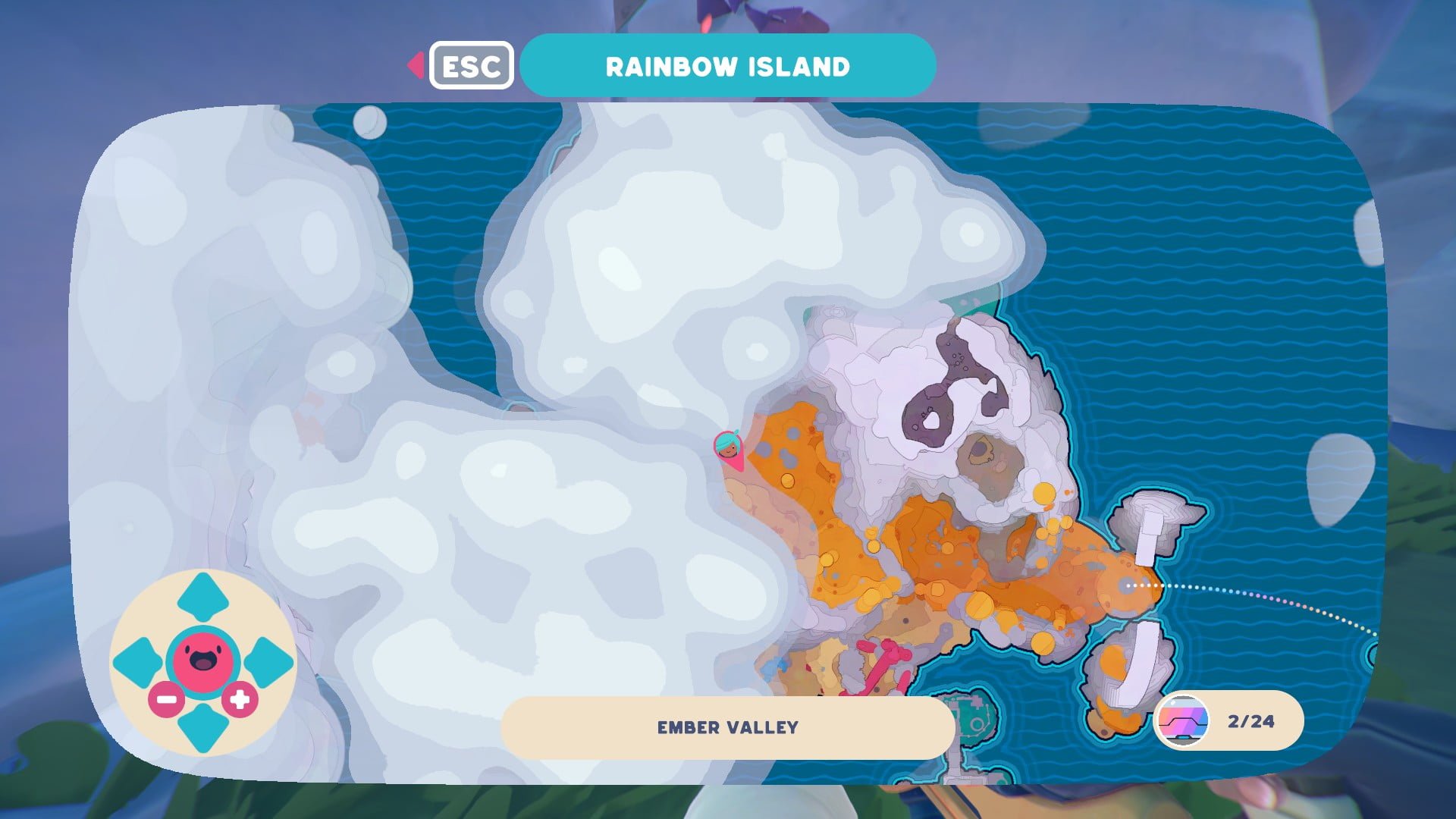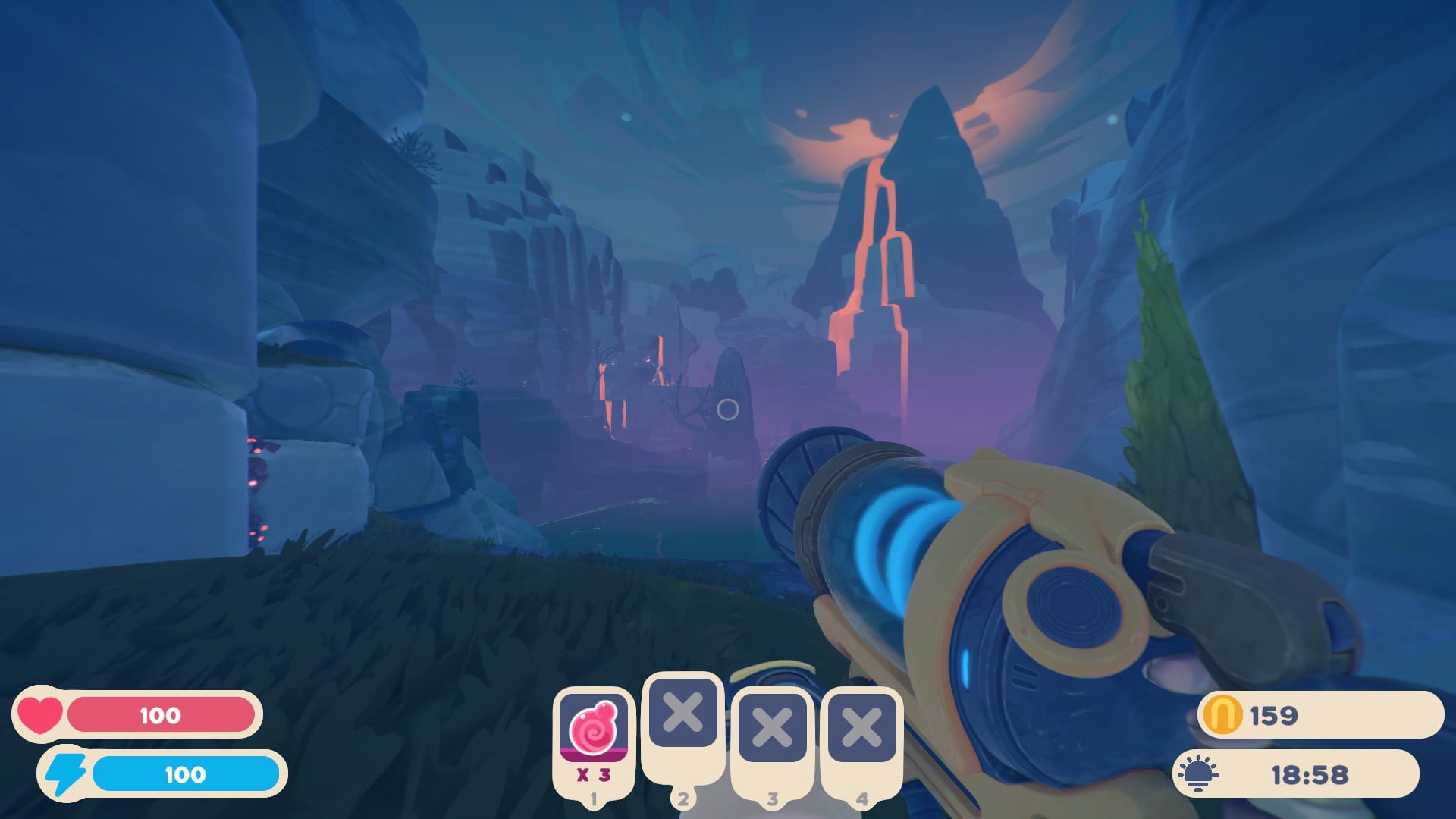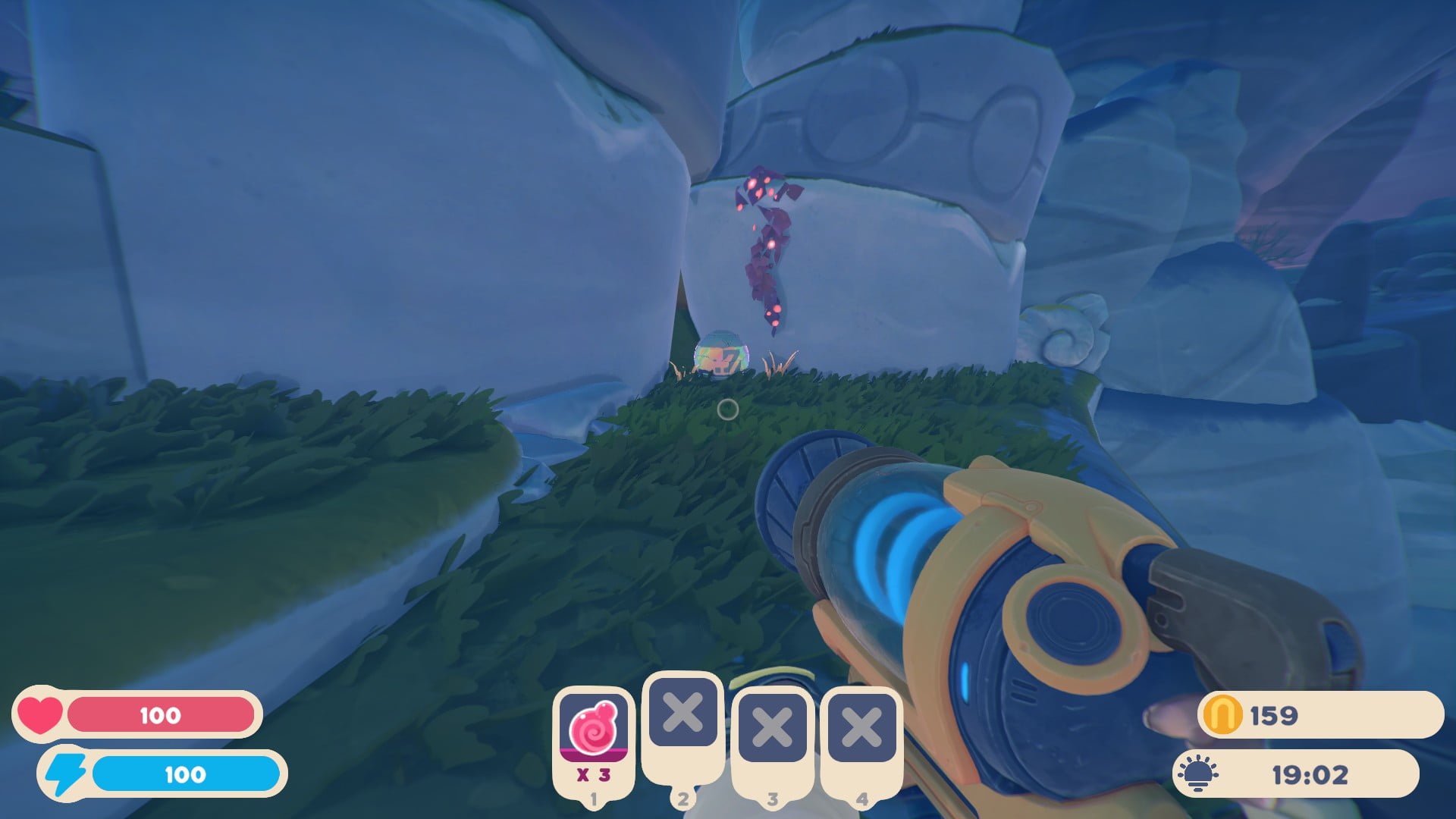 How to Find: Near where you find Map 1 (seen below) and the multiple geysers, there's a dip down to a coastline. Head down and turn around to see a pod hidden in the rocks. (I know the Map image is missing, will fix later)
Rewards: Amber Cypress (decor)
Angler Pod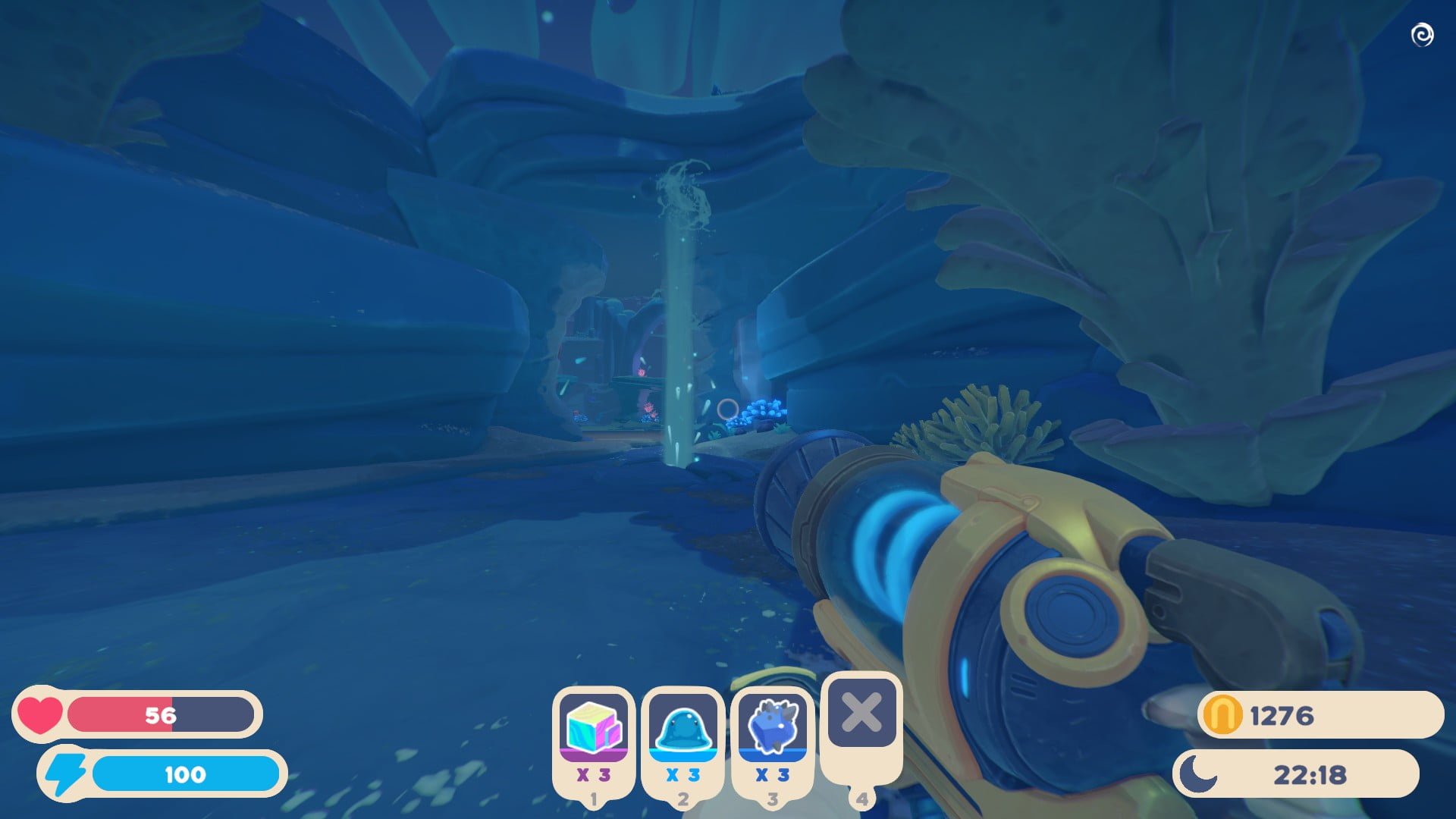 How to Find: Walk down the main path until you come across a group of Feral Angler Largos. Towards the end, if you can avoid getting bit, there is a geyser. Let it launch you up to two ledges. Land on the lower one and there is a hidden pod.
Rewards: Medium Pink Coral Columns (decor)
Angler Jump Pod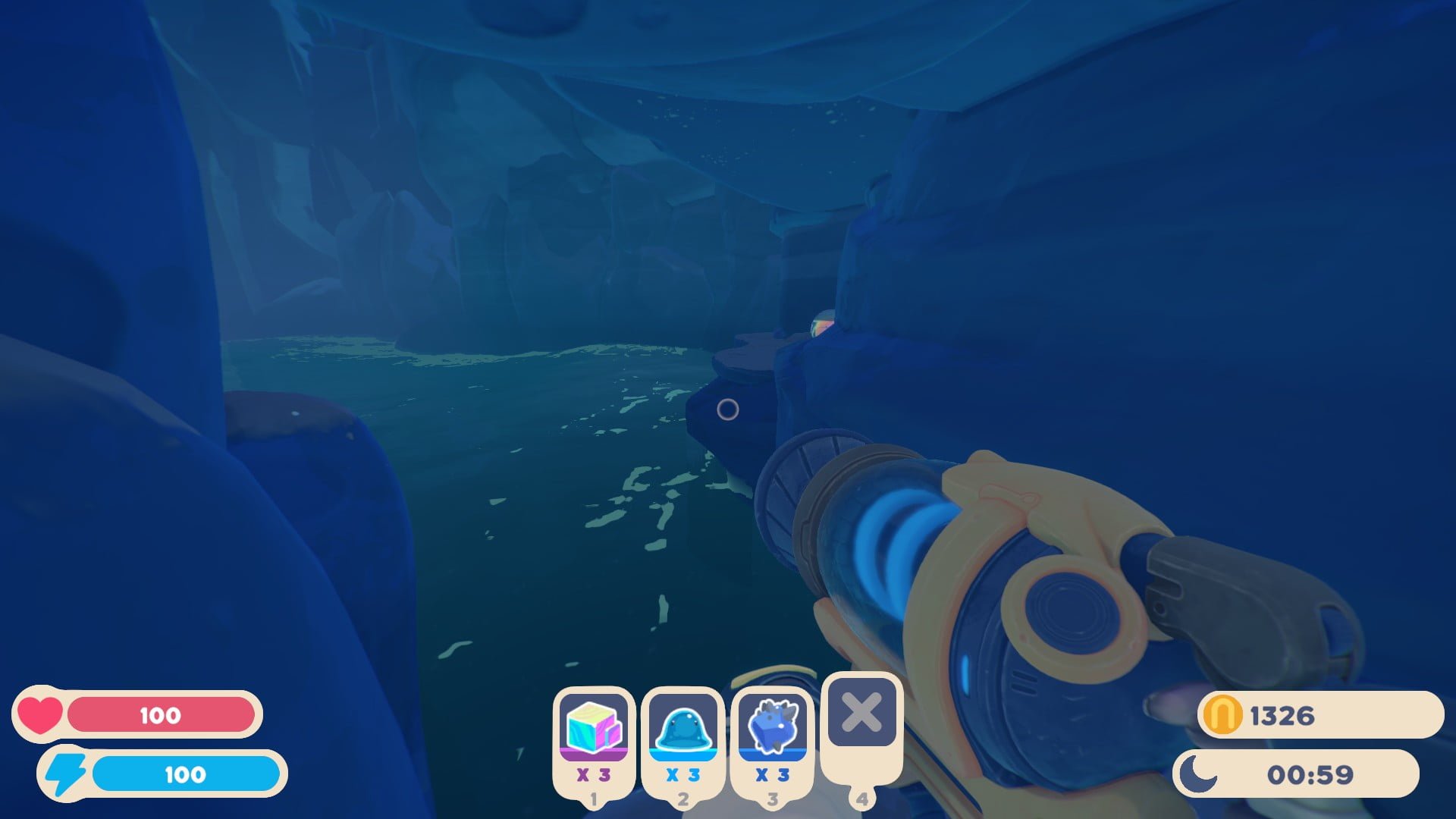 How to Find: In the same area as the Angler Pod, head towards the end and you'll see a gap between some rocks that can be jetpacked across for a pod.
Rewards:
Lake Pod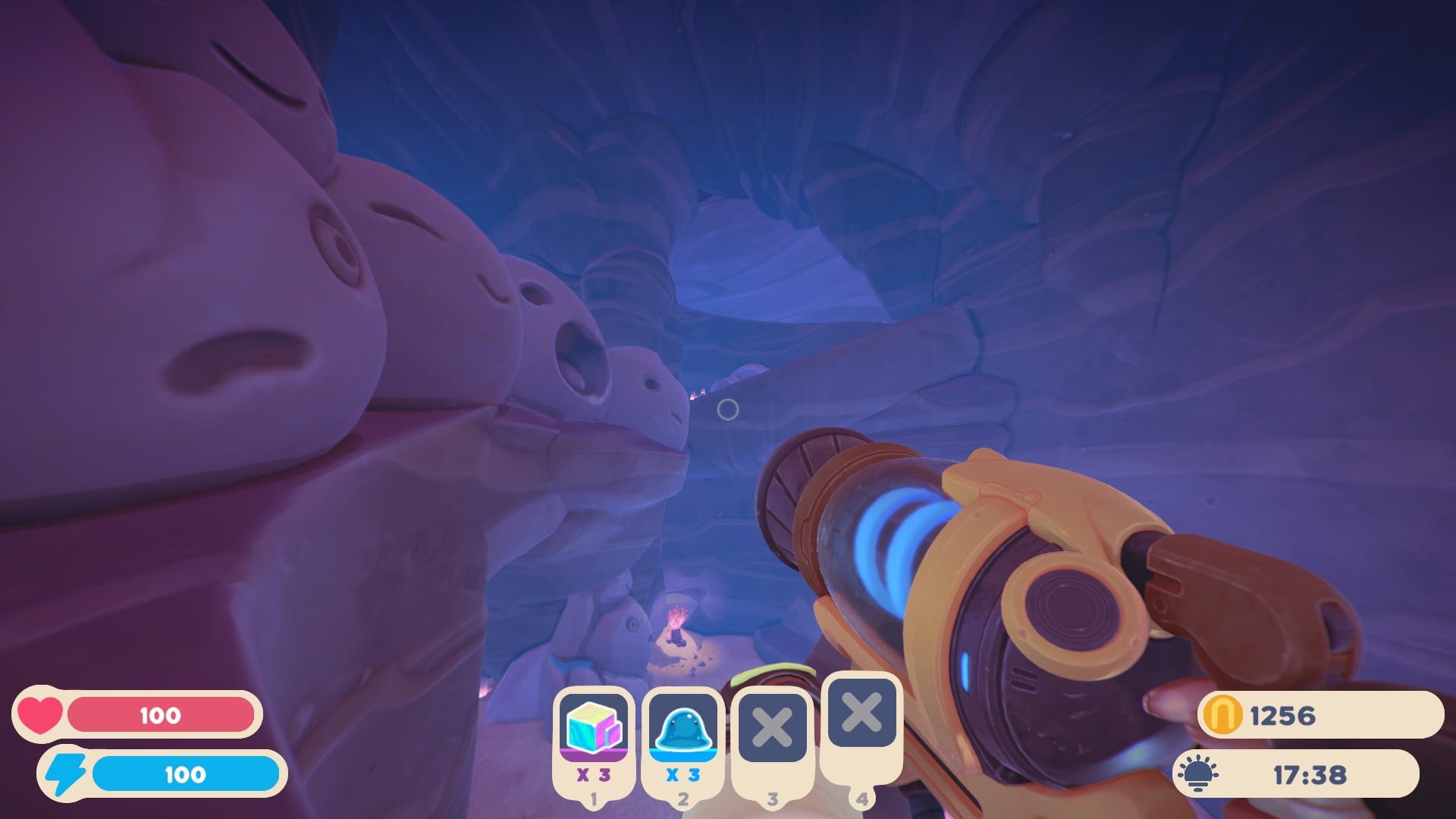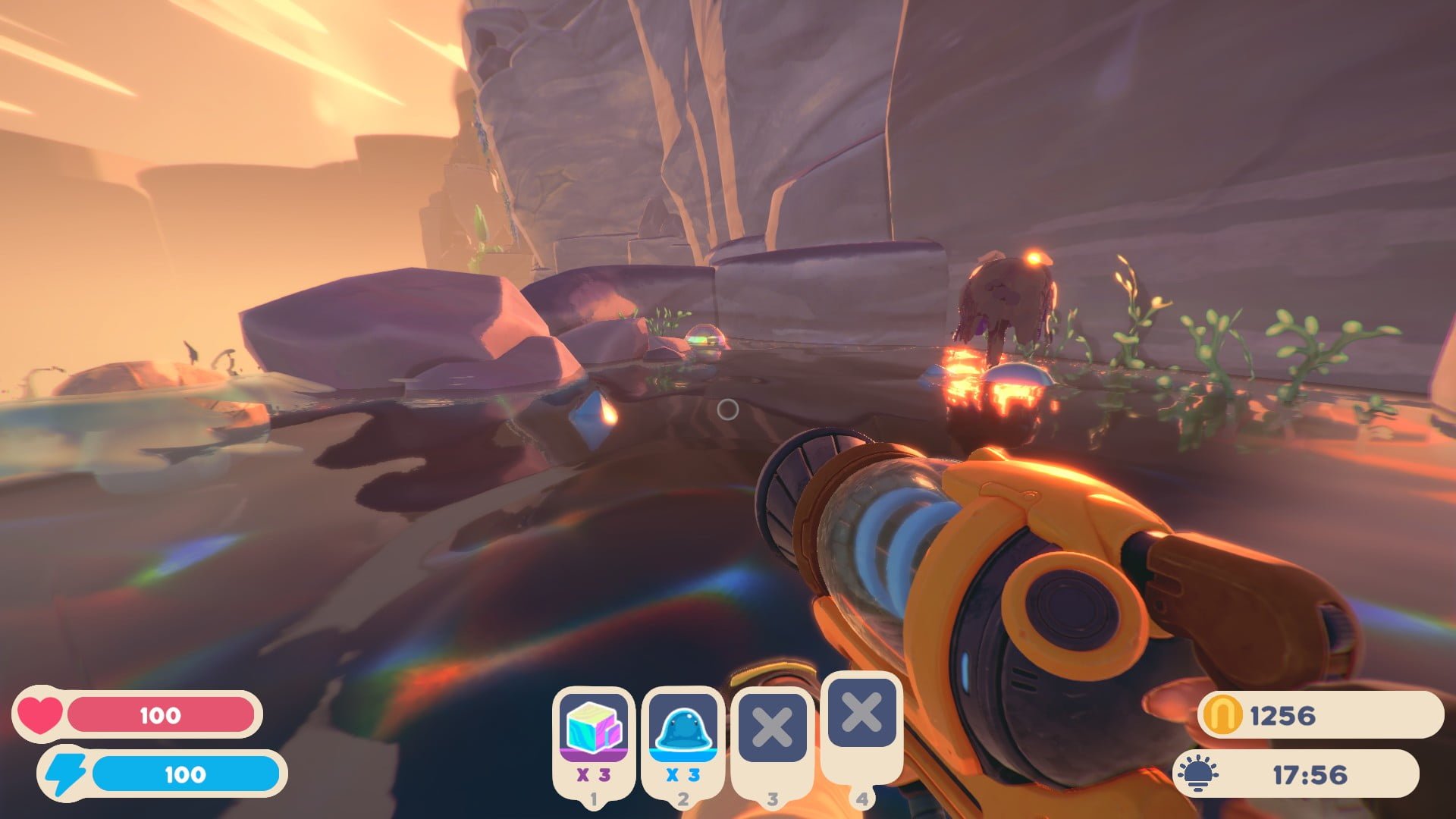 How to Find: Later on into the Ember Valley, you can find a cave with some slime statues lined up. There is a geyser you can use to get up to a walkway near the statues. Continue onwards and you'll find some Water Slimes and this pod.
Rewards: Vac Tank (part)
Lava Dust Pod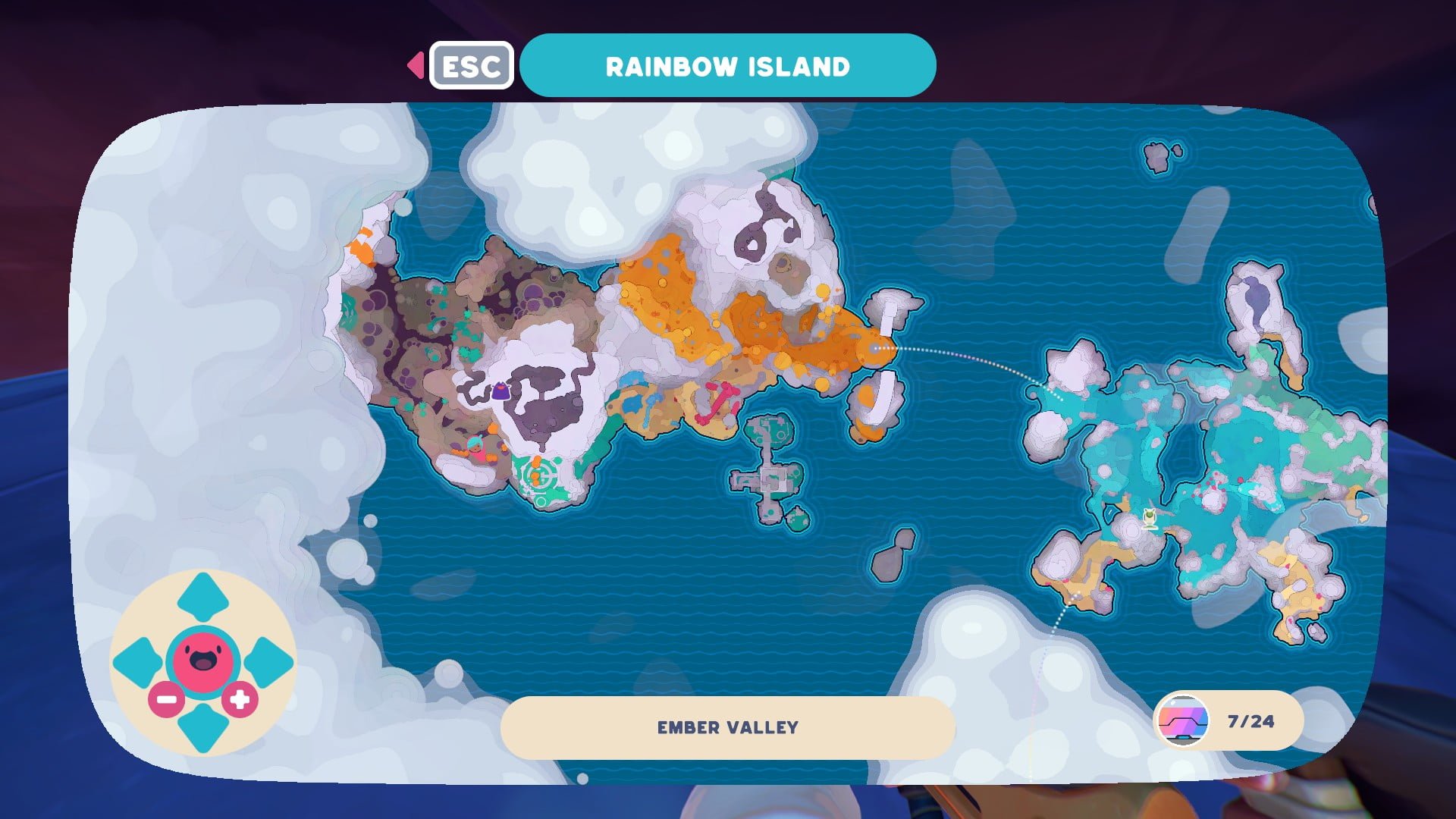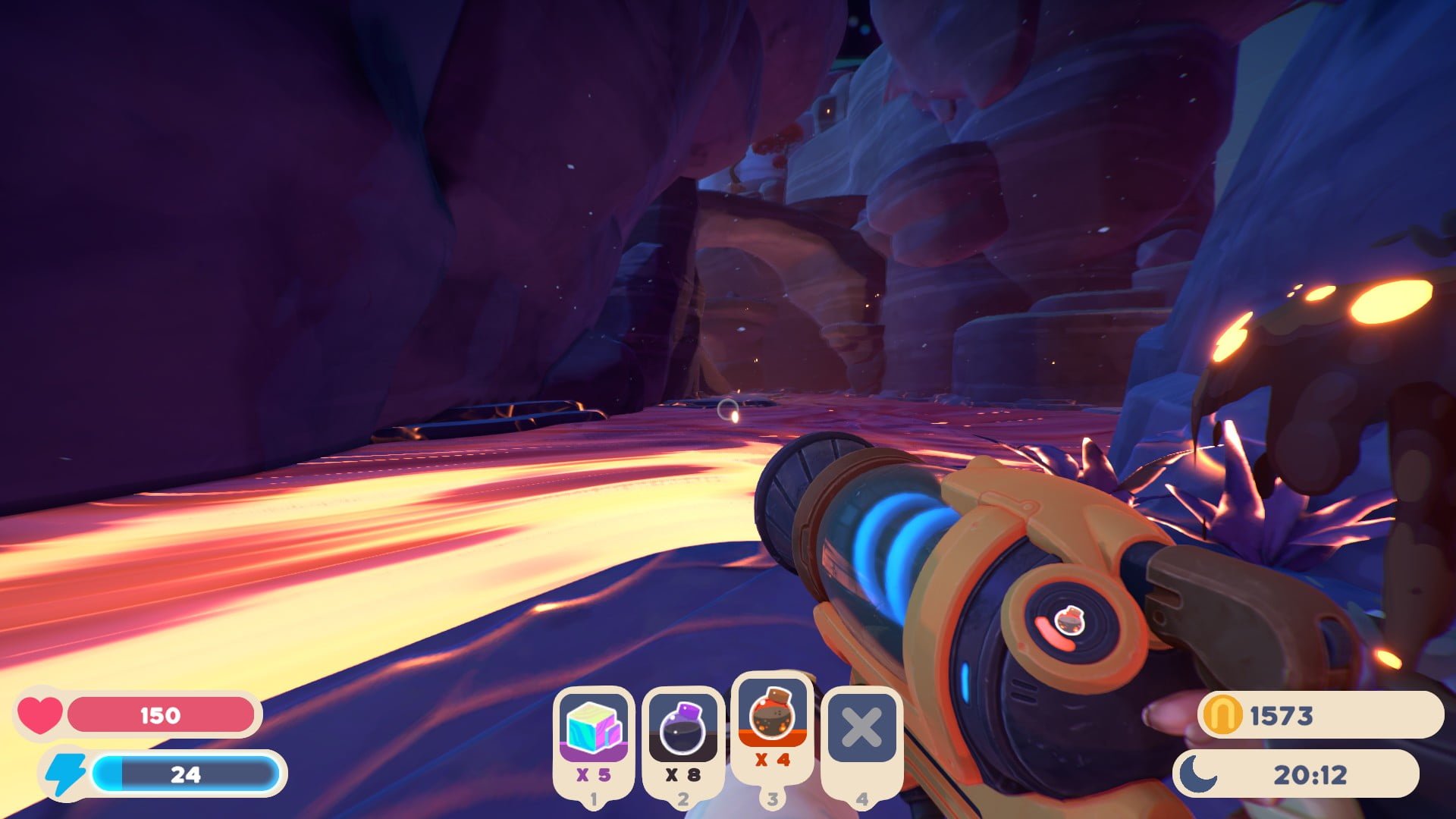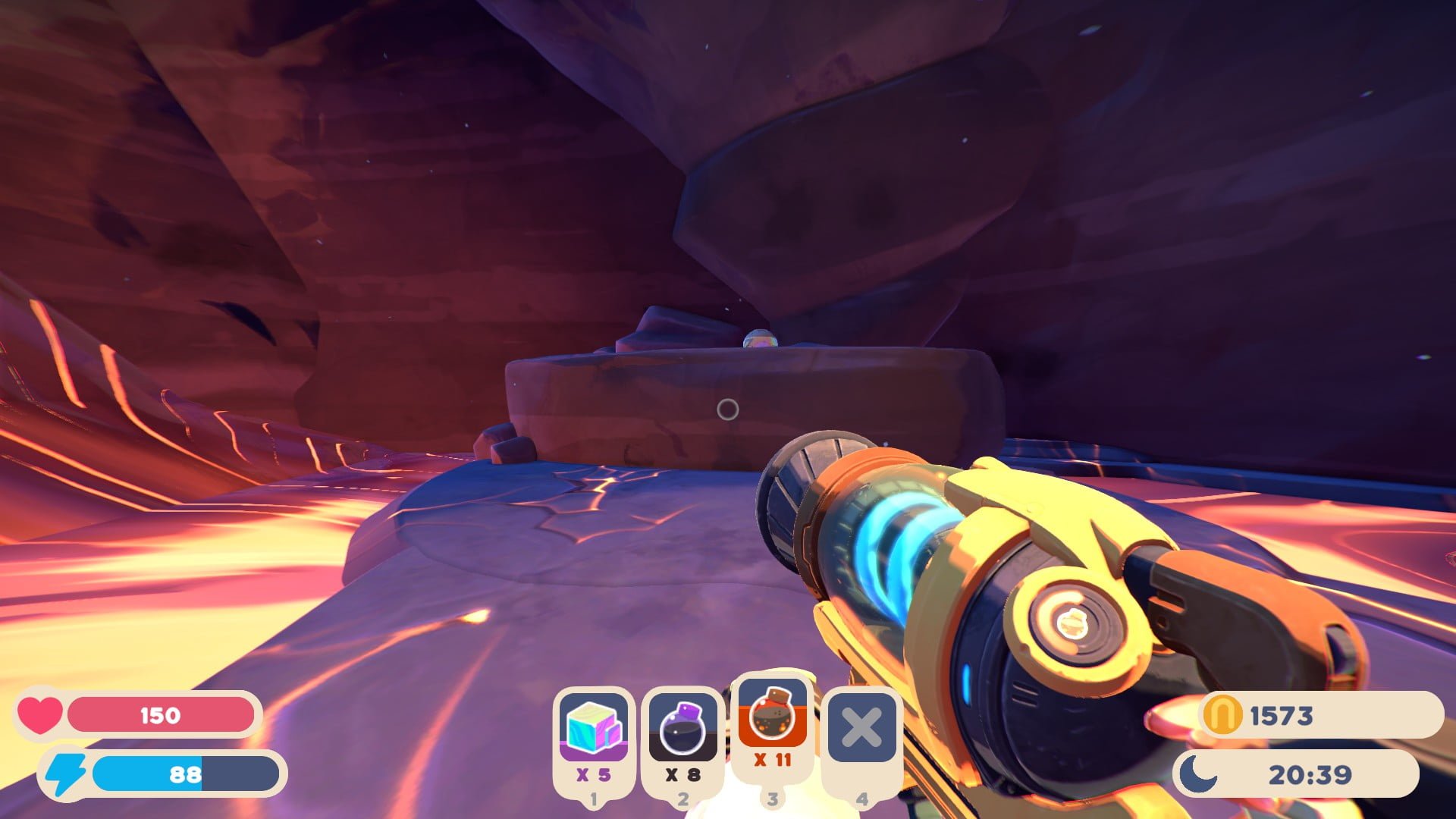 How to Find: In the same area as Map 2 (see below), there is a Lava Valley where the next few treasure pods located. At the very bottom of this valley is a lava river with many spots to collect Lava Dust. Follow the trail to this pod.
Rewards: Magma Pool (decor)
Lava Forest Pod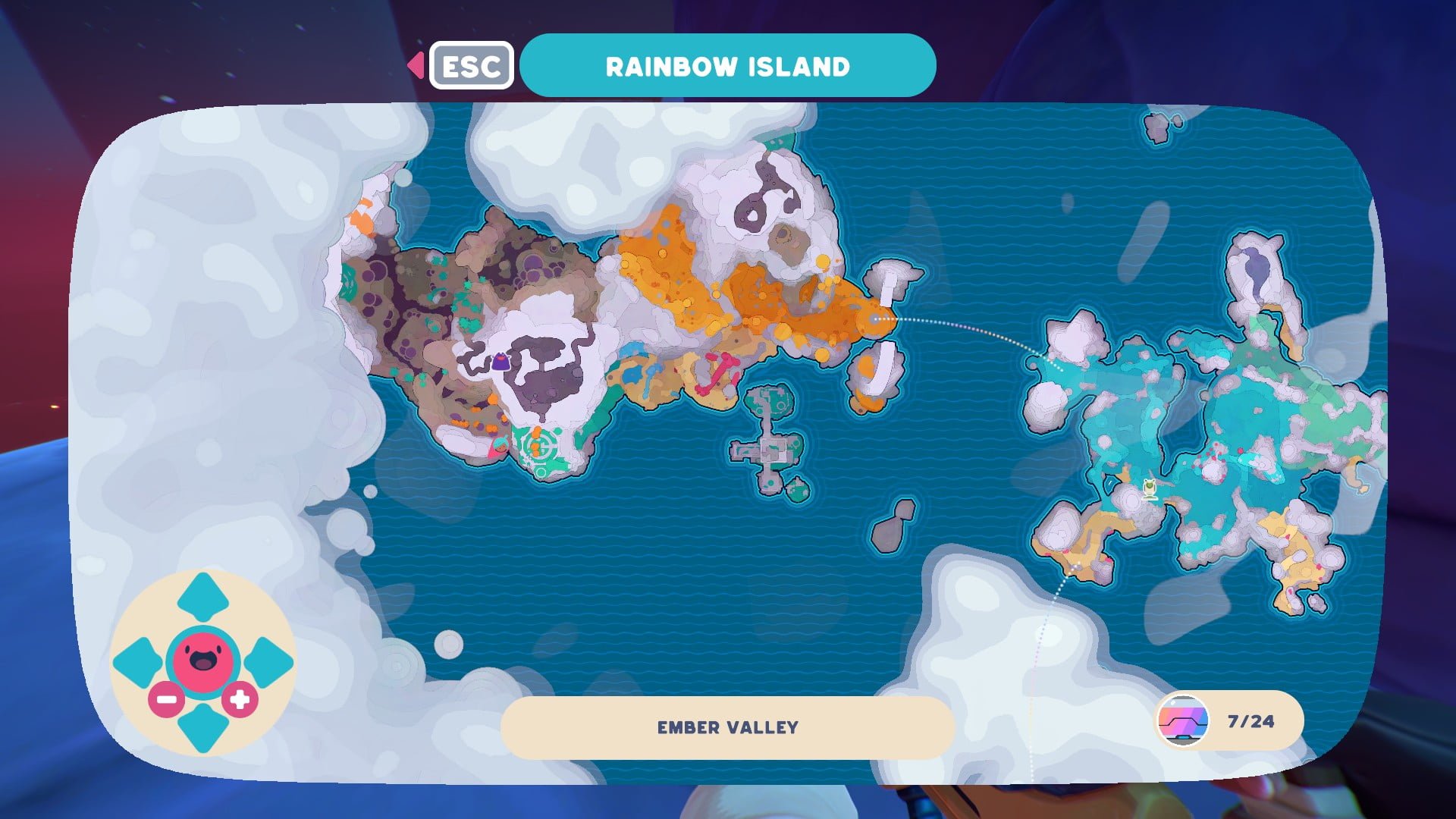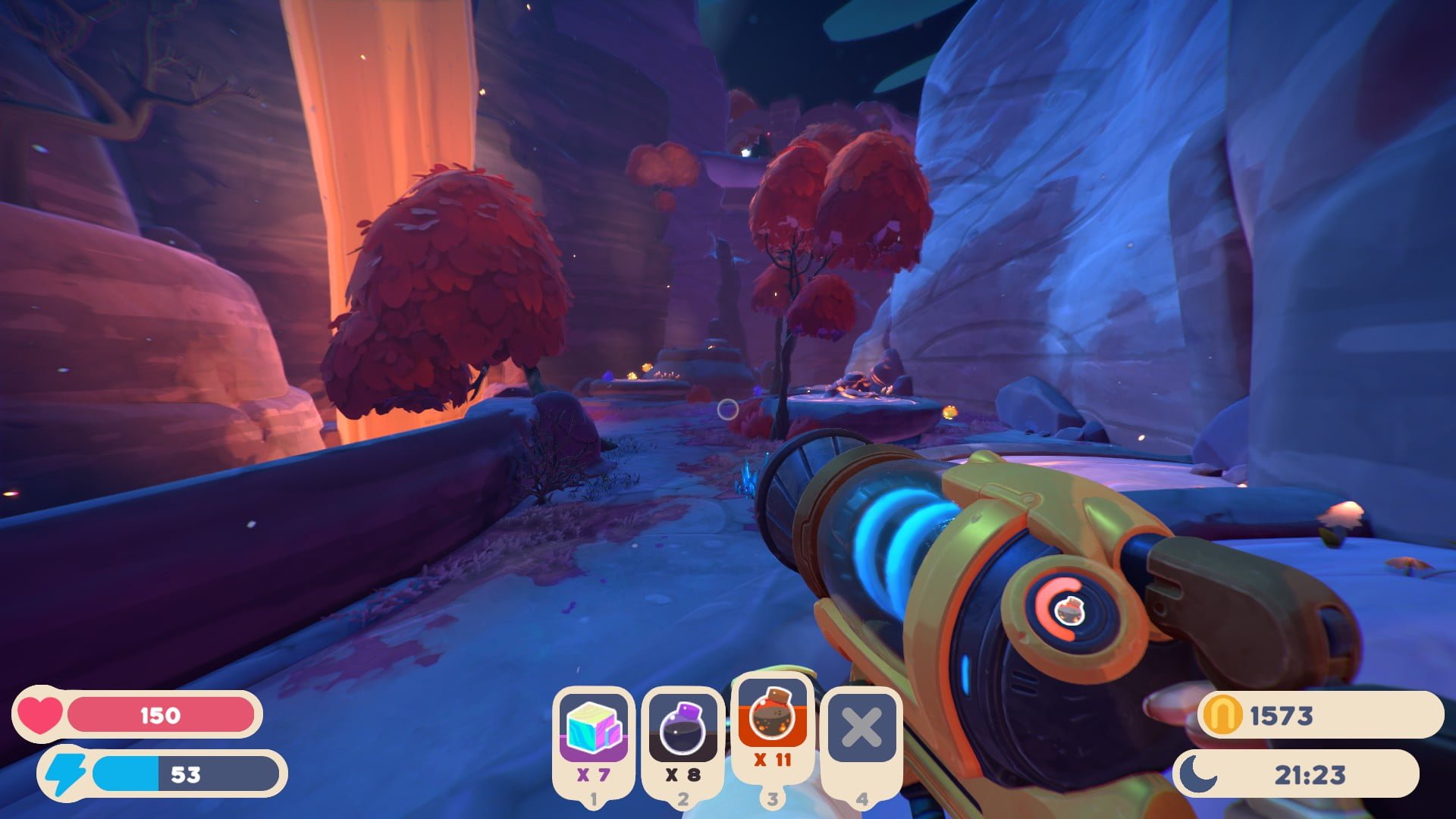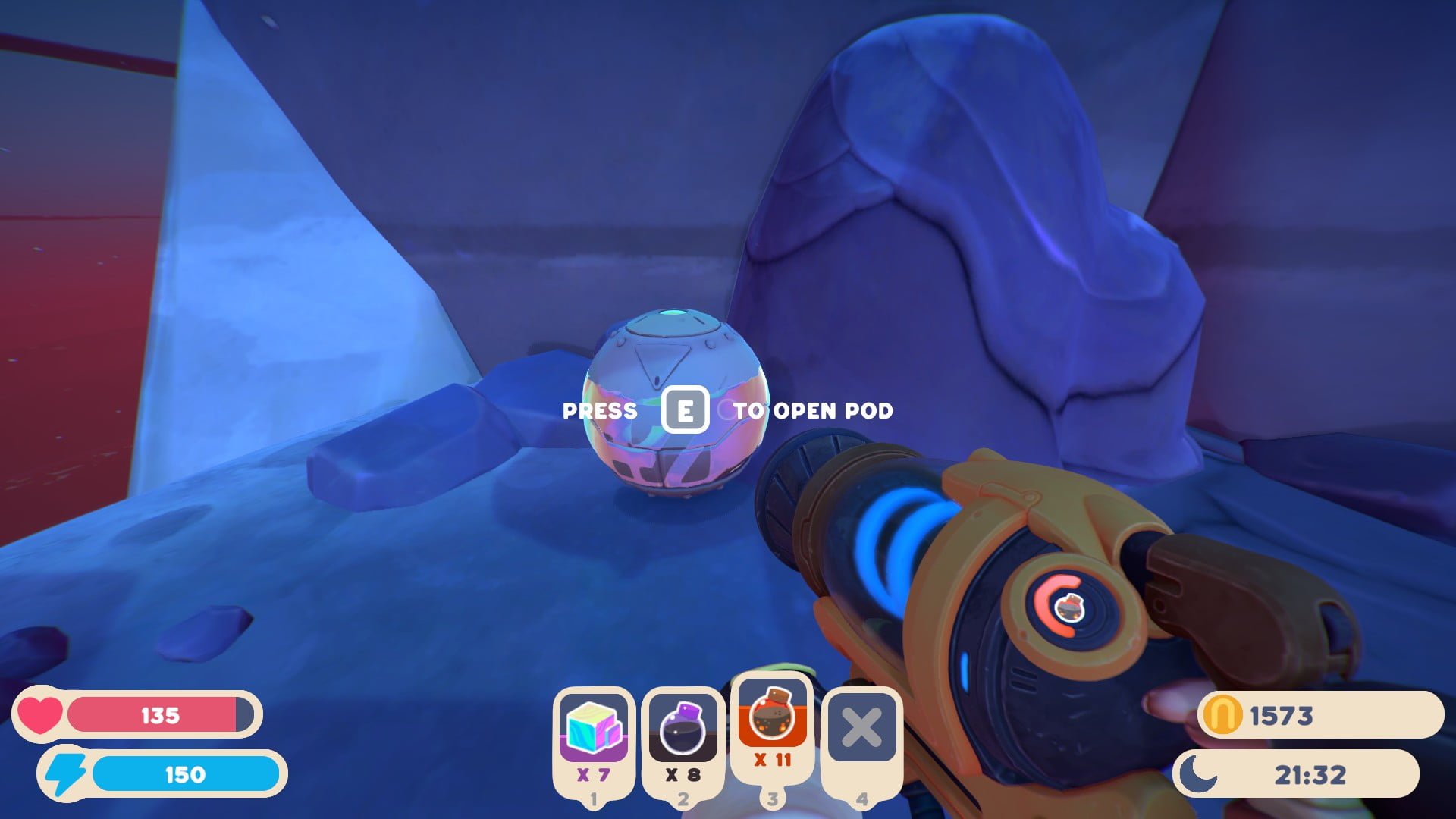 How to Find: At the end of the Lava Valley there is little red forest with some slimes. Towards the end of the forest is this pod.
Rewards: Medium Red Ashwood (decor)
Lava Forest Pod 2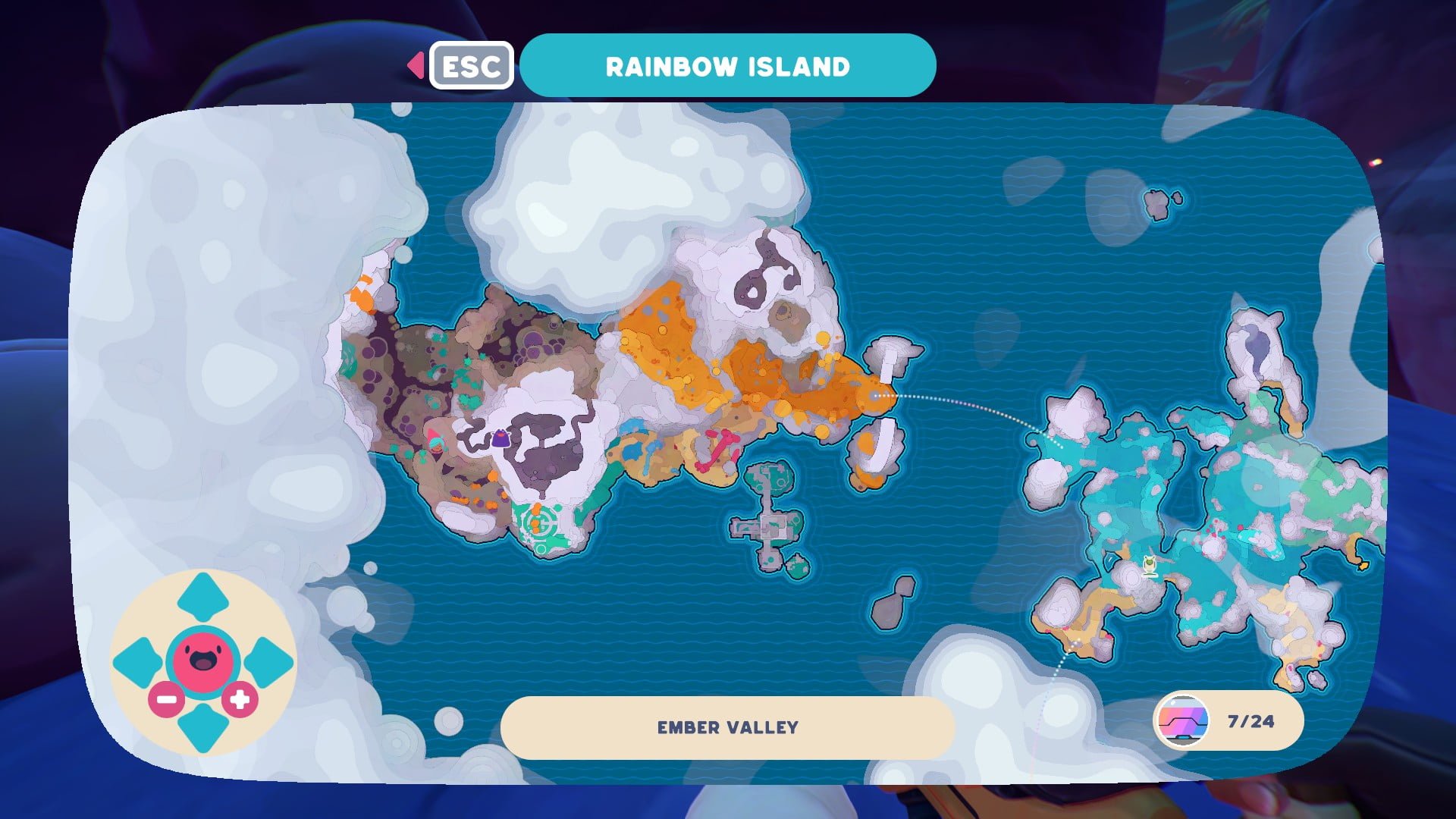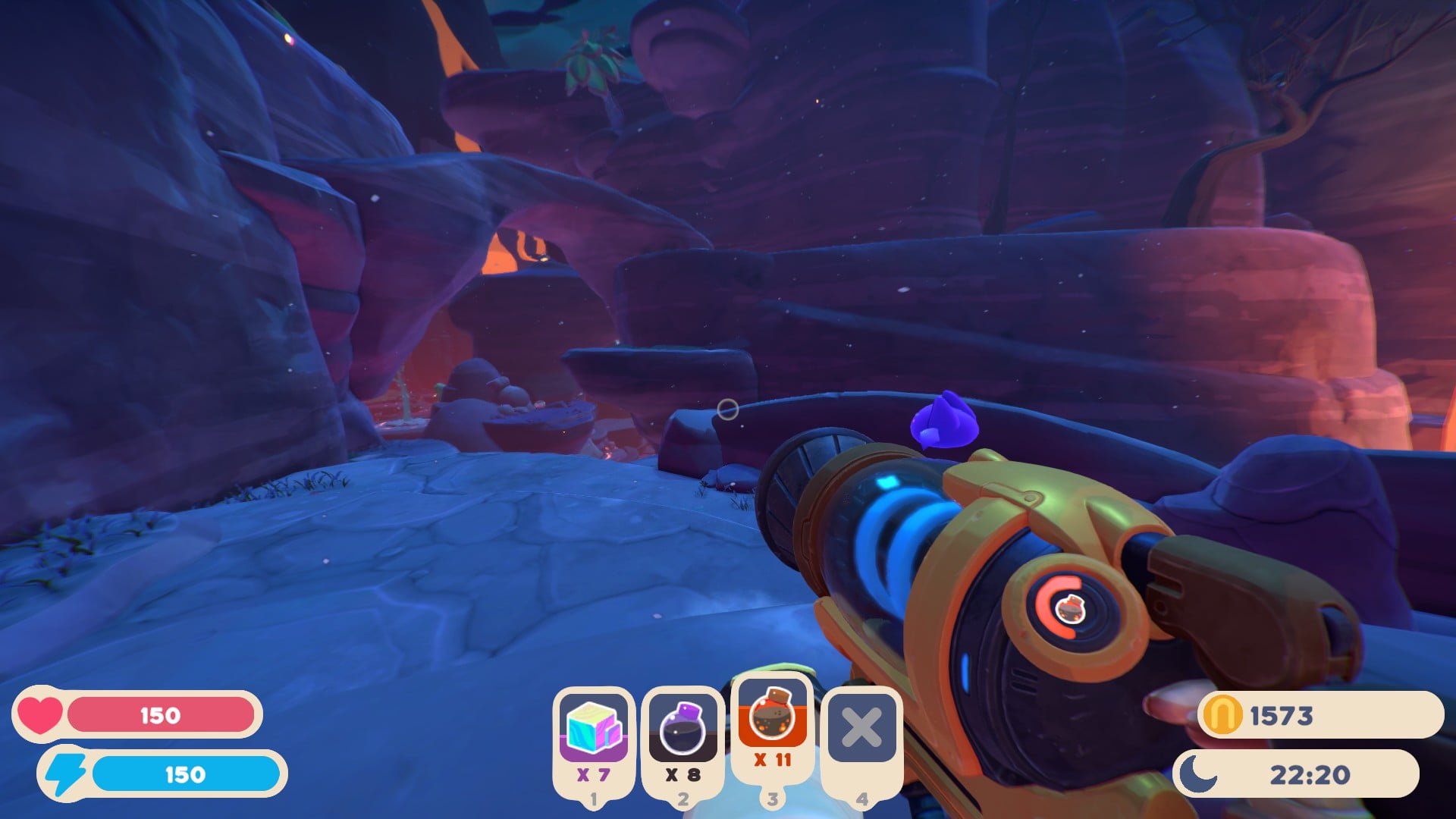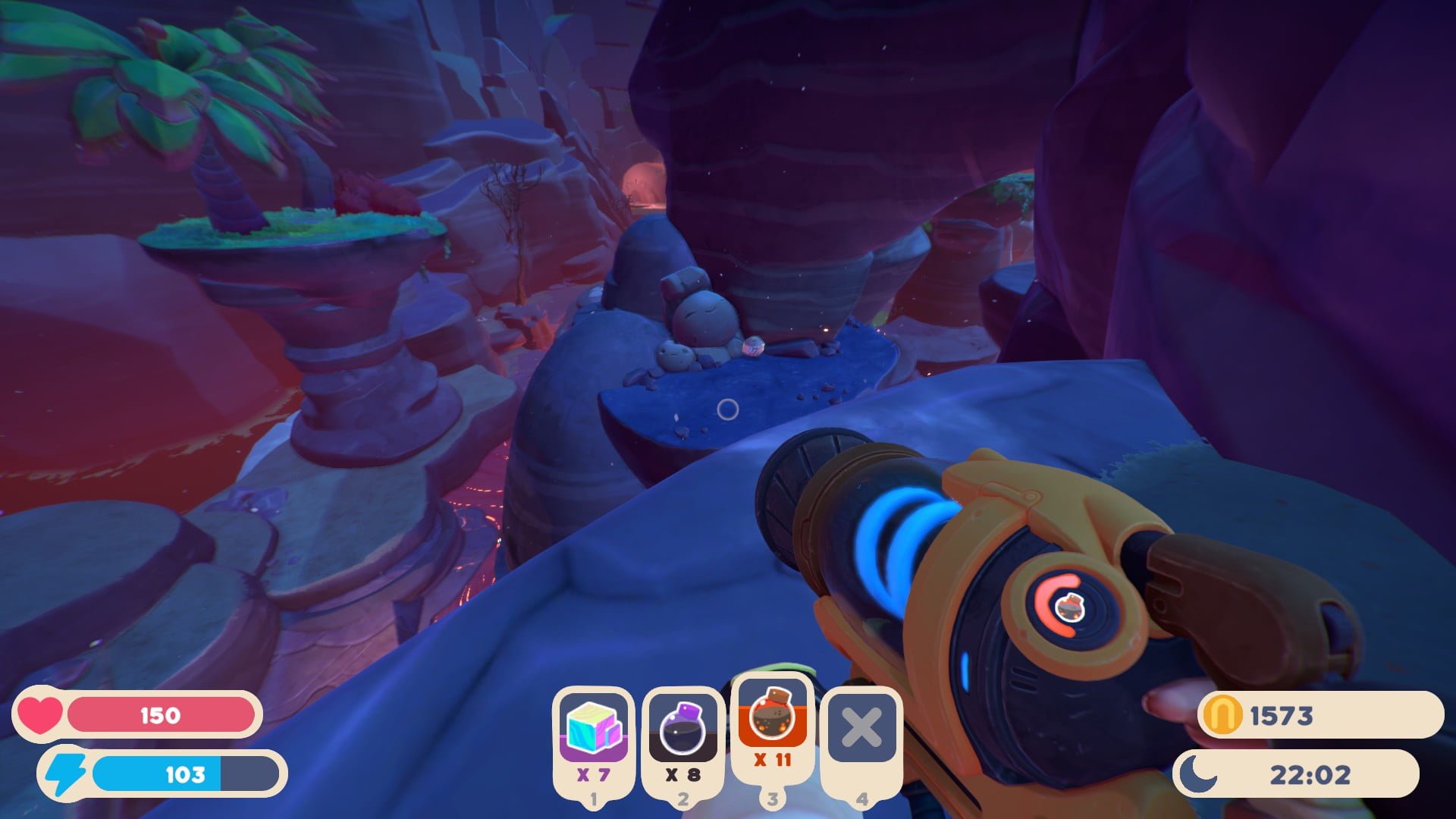 How to Find: After getting the Lava Forest Pod, turn around and located a platform next to a pillar with some slime statues. There will be a pod there.
Rewards: Tall Magma Clump (decor)
Grove Pod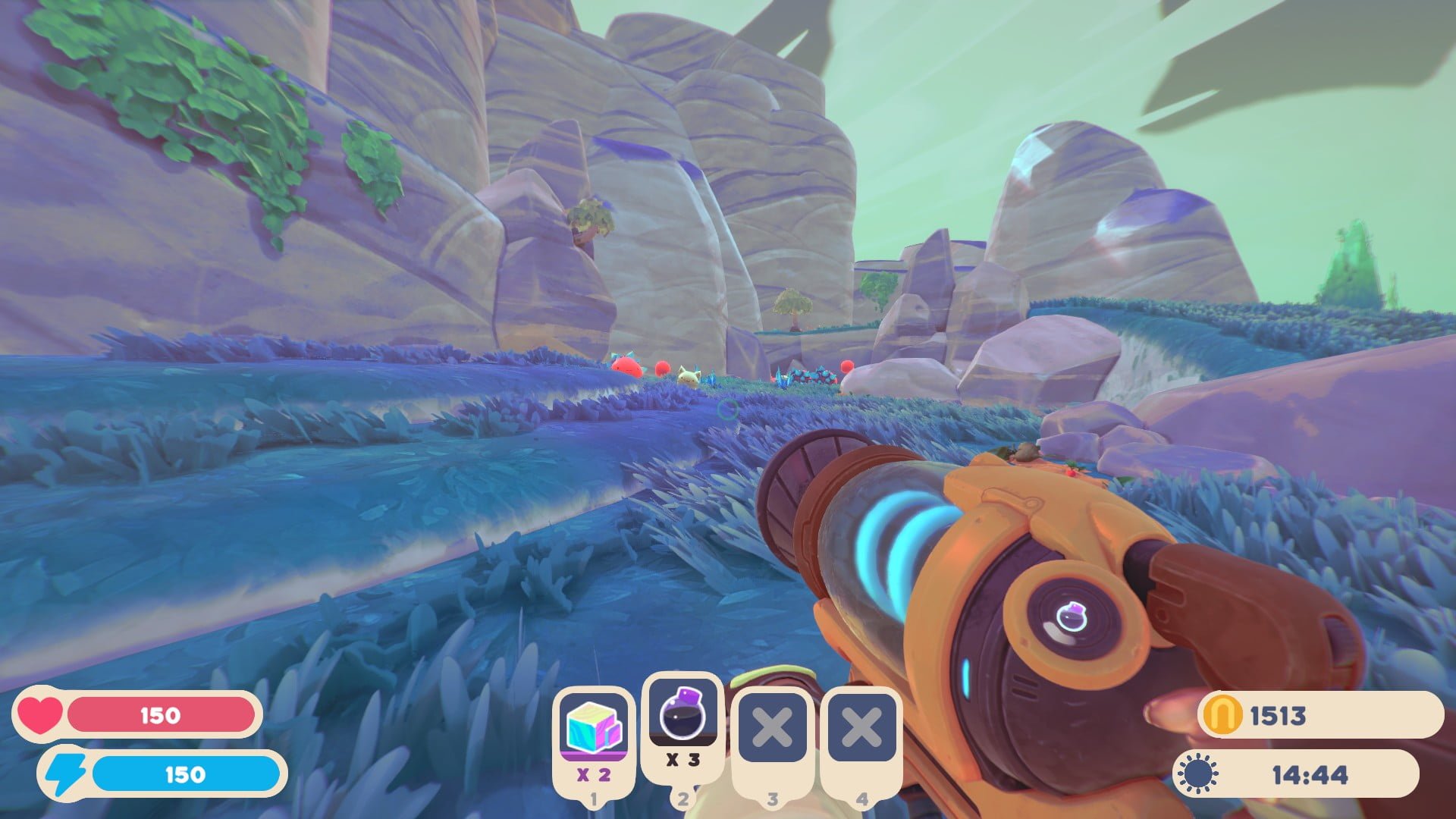 How to Find:
Rewards: Sunfire Daises (decor)
Starlight Strand Treasure Pods
Honey Cave Pod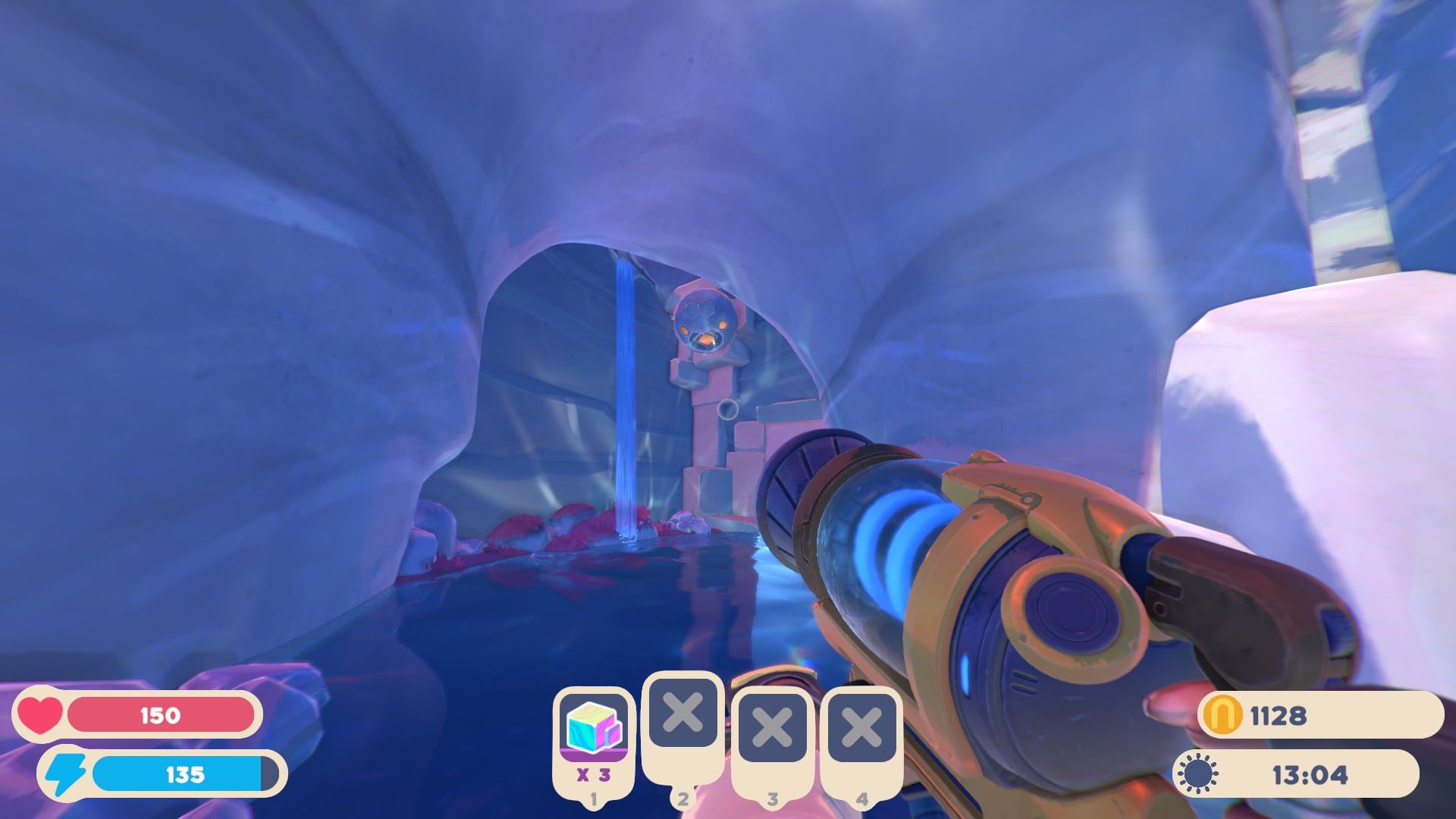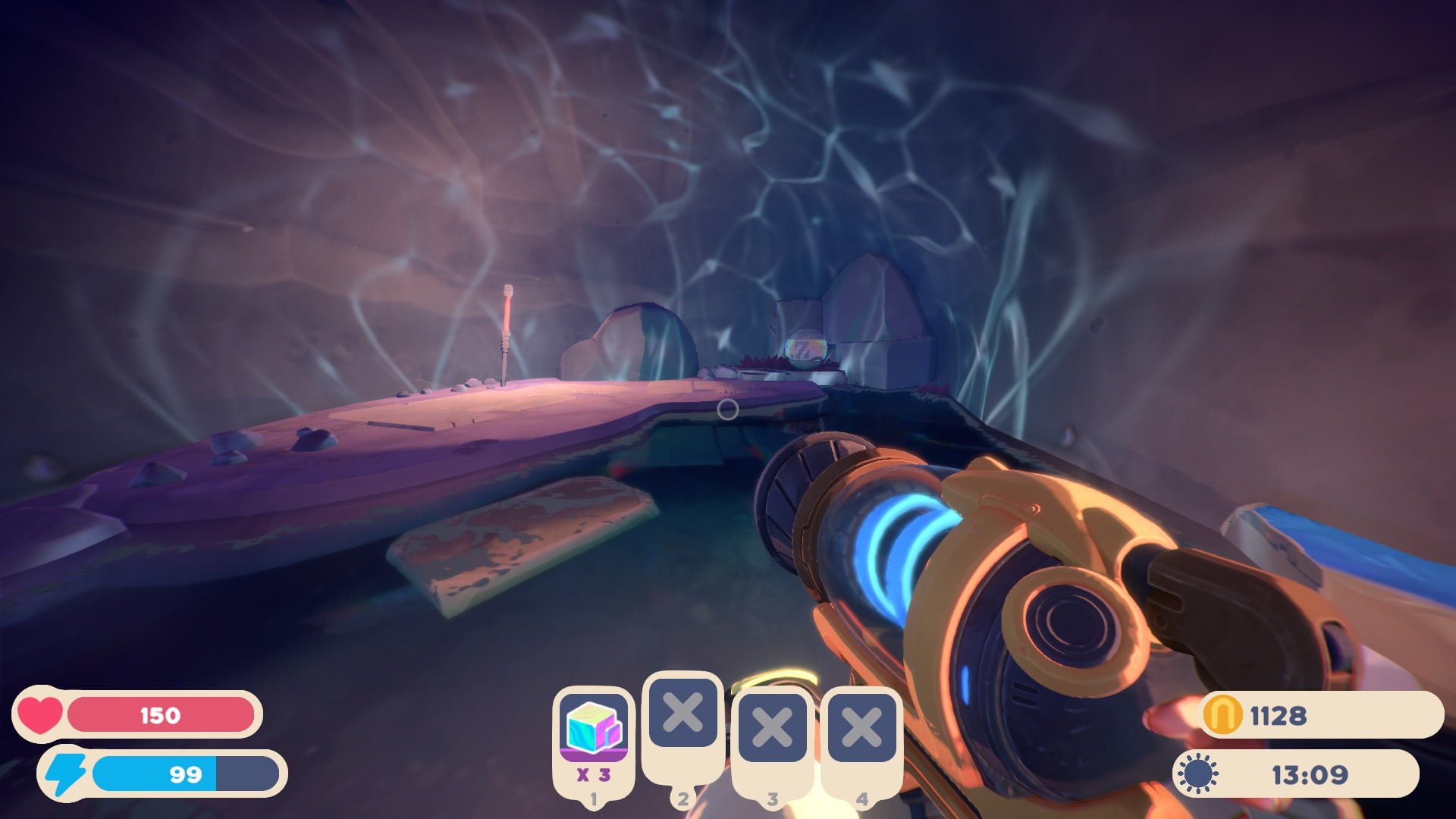 How to Find: Follow the main path from the portal for a bit. You"ll come across a side path on the left with a large door. Shoot a Honey Plort into the slime statue to open up the door and reveal a cave with a pod.
Rewards: Storage Cell (part)
More of this sort of thing: