The Battle of Polytopia Tribes Guide 2023 Edition.
The Battle of Polytopia Tribes Guide
Welcome to the reworked guide of Polytopia! I realized that my old guide was long overdue for a rework since things have changed since then, and I wanted to make it neater and add more to it anyways. Throughout the guide, I'll give an explanation of each tribe and how they should go about winning. The Special tribes take up so much space on the page.
With that being said, enjoy the updated guide!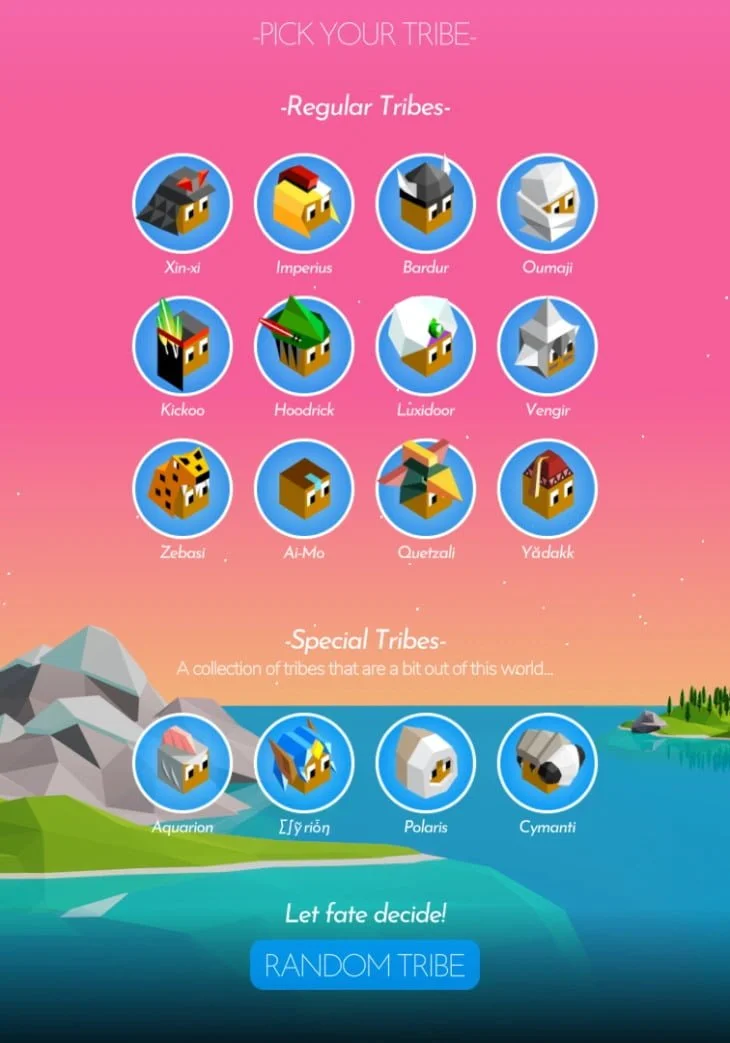 Xin-Xi / Sha-po
The Xin-Xi are a Japanese based tribe that starts out with the climbing technology and 1.5x modifier to mountainous terrain and ores, meaning you'll be finding a lot more of those in their biome than normal. This makes it much easier for them to scout out ruins, villages, and possibly even your enemies. Unfortunately, the Xin-Xi do not have a means of upgrading their city on turn 0 (off the bat). Having so many mountains also means that you'll be forcing your enemies to also gain climbing to be on equal footing with you, since they need climbing for the defence bonus and to get rid of the movement penalty. Despite starting out with absolutely no turn 0 upgrades, they pick up speed in mid game, making forges and mines to further bolster their economy. This also allows for them to go for smithing much sooner than everyone else, giving them an edge when it comes to fighting early on. Also as a bonus, you can now chose to play with them as ninjas, so there's that.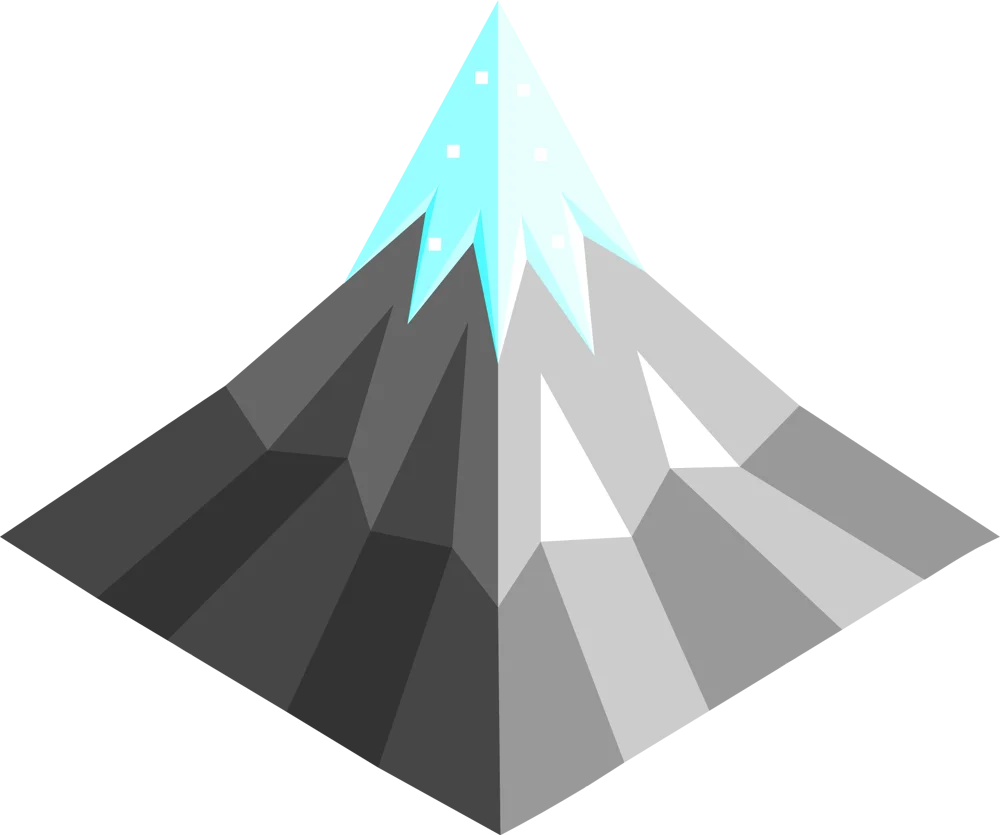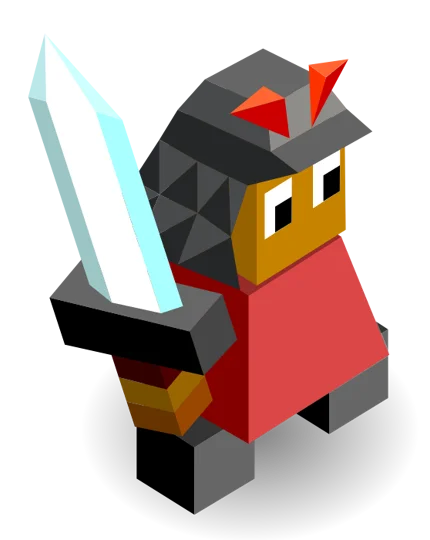 Imperius/ Lirepacci
The Imperius are a Greco-Roman based tribe that starts out with the organization technology and 2x modifier to fruits, while having a .5x modifier to animals. This means that animals are infrequent, while fruits will be your go-to for early game population increase, they are however still great since they can grab a turn 0 upgrade. Unfortunately, since they start out with so many fruits in the area, they tend to lack other resources on those tiles once the fruits are gone, meaning it'll be a bit harder to setup farms and such later on. They do however get the slight advantage of being one step closer to strategy, meaning capital vision and defenders. Last and definitely not least, you get to chose to smack people to death with scrolls and gold laurels (the superior skin).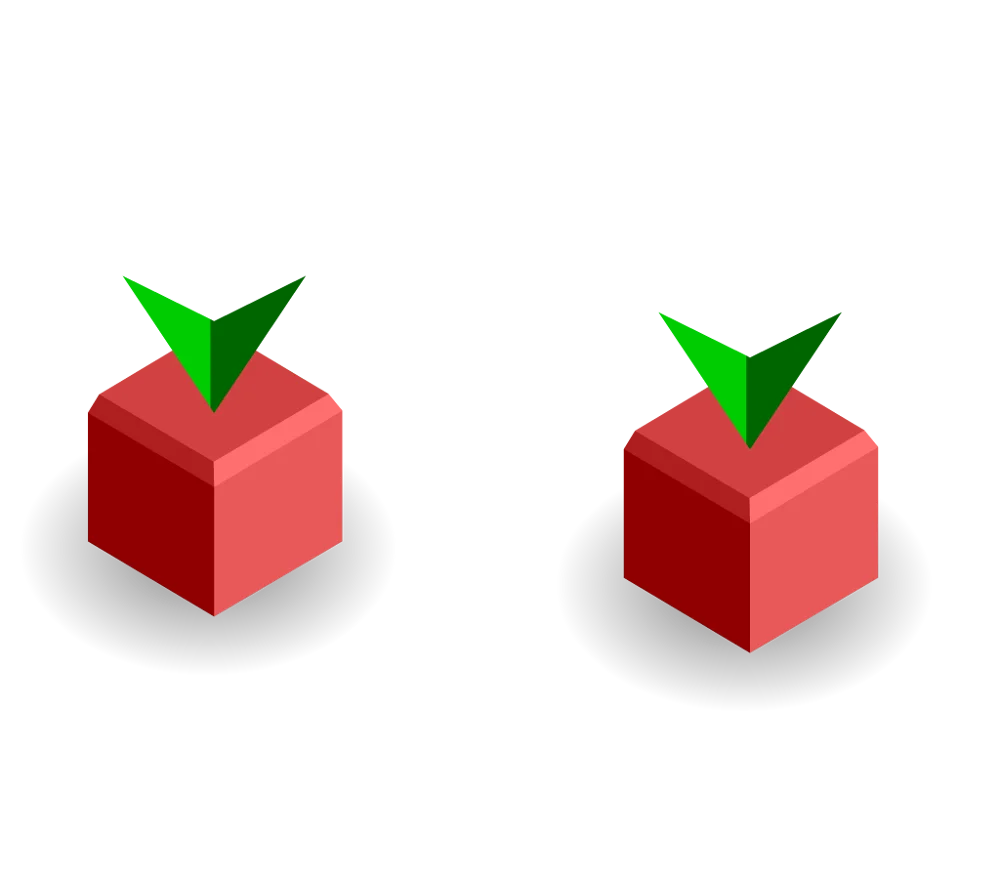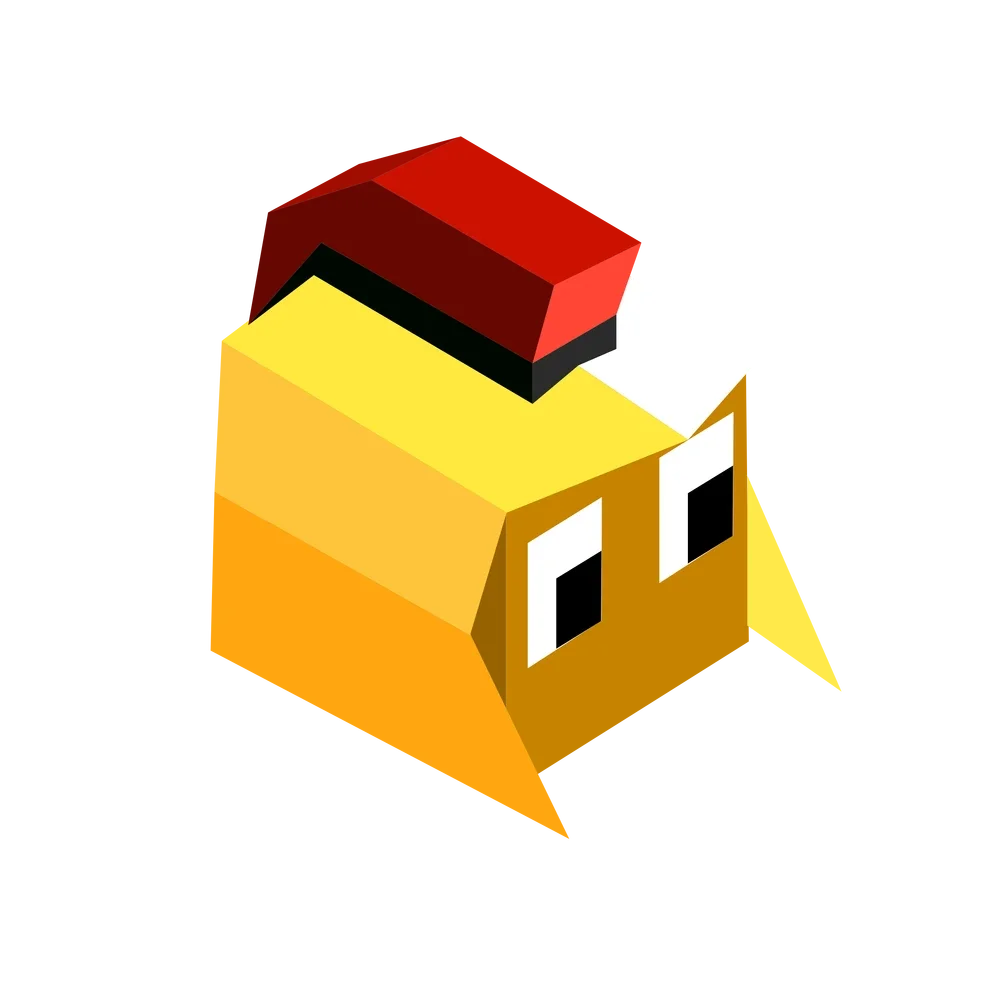 Bardur / Baergøff
The Bardur are a Scandinavian based tribe that starts out with the hunting technology and 1.5x modifier to fruits, while having absolutely no crops. This means that despite starting out with hunting, they have a surplus of fruits, making them still viable as a turn 0 upgradable capital. Researching forestry makes it comically easy for them to get their economy going, as it seems like every crop they could've had was instead replaced with more forest. Hunting already gets them very close to forestry, meaning that despite not having organization off the bat, they are still going to grow their cities fast. This also means that they get closer to both archery and mathematics, which can give them defence in their many forests, or give them a great long-ranged option. All of these options make them a super flexible tribe based on what you're dealing with. And last but not least, you get to wear bear skins!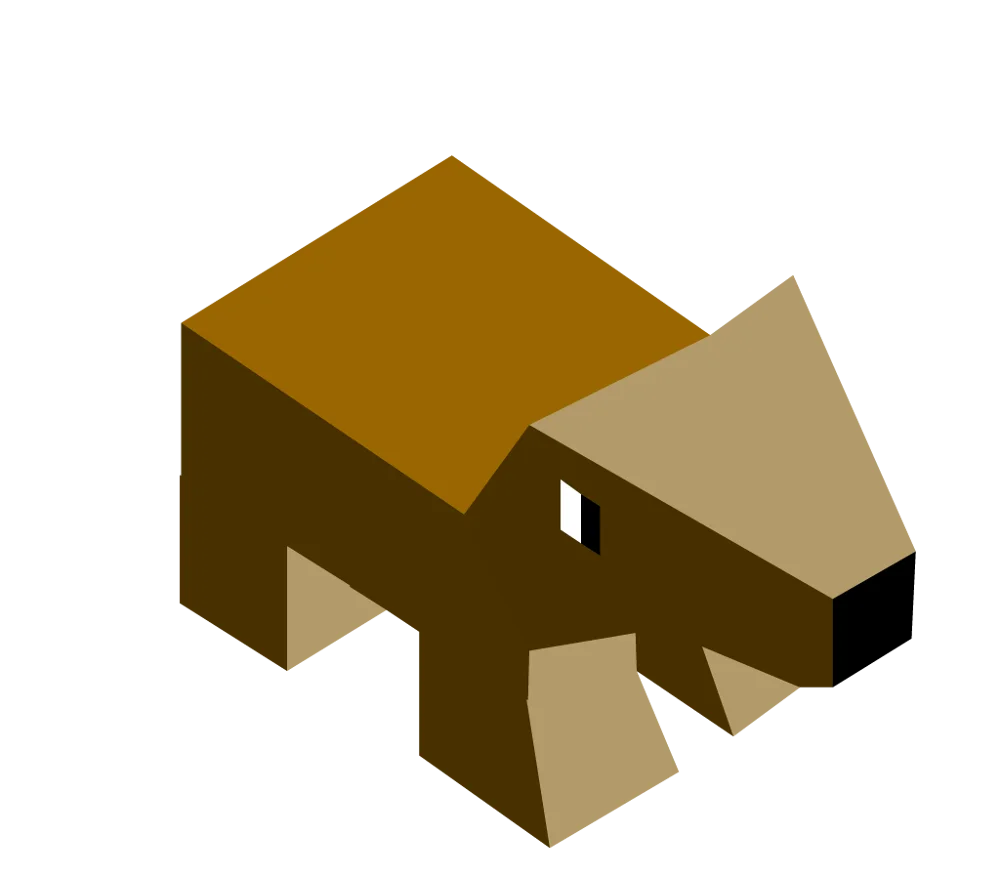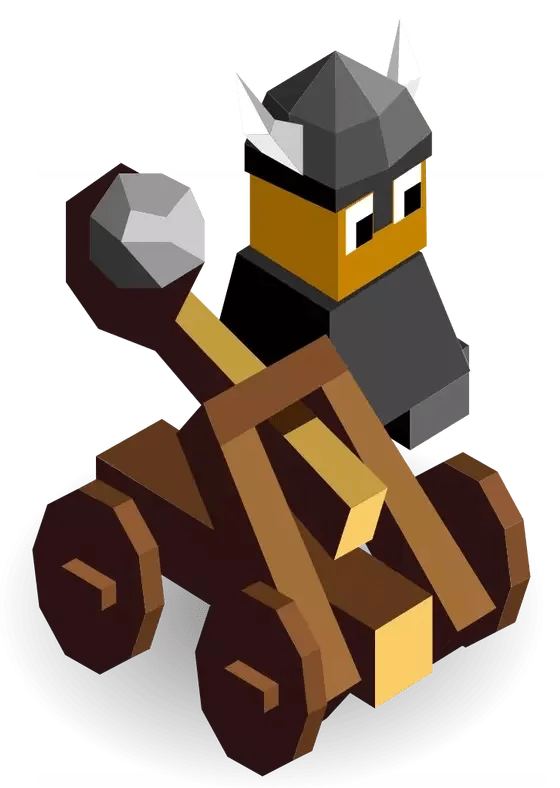 Oumaji / Khondor
The Oumaji are a North African/ Arabia based tribe that starts out with the riding technology and a .5x modifier to mountains, while having a .2x modifier to forests and animals. This makes their early game consist of spreading out fast instead of making a well leveled capital off the bat on turn 0. They are turtle-slow to get much upgraded since riding doesn't lead to economy based technology. They could make use of forestry and farming LATER, but until they can quickly spread into other people's land to use their better resources. Until then, they are dead in the water, though roads can significantly help the rider until move around faster. Later on, you also do get a head start on being closer to chivalry for knights. And last but not least, you get to be Anubis if you want.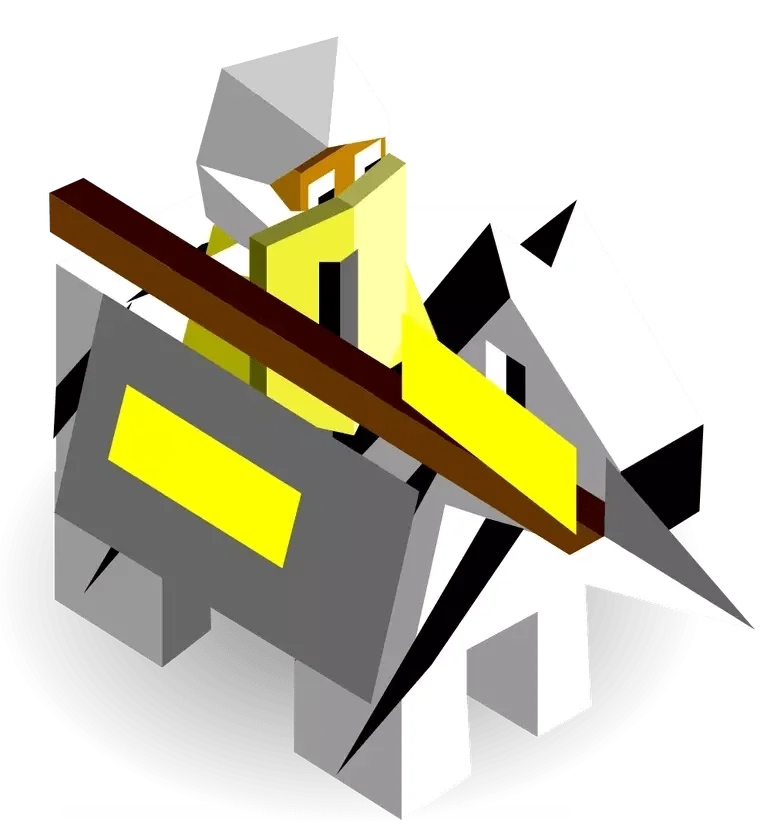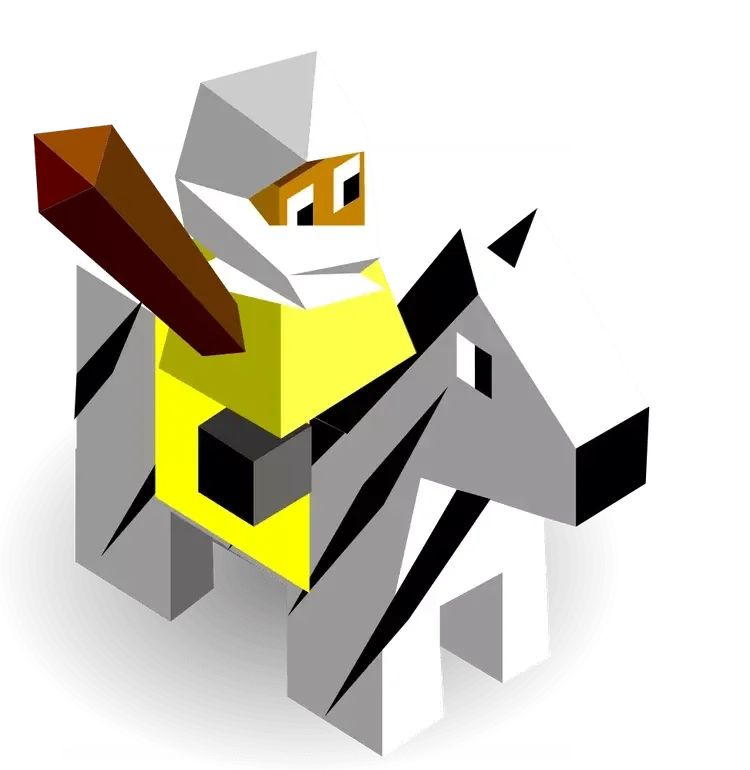 Kickoo / Ragoo
The Kickoo are a Polynesian based tribe that starts out with the fishing technology and 1.5x modifier to fish, while having a .5x modifier to mountains. The Kickoo have an insane start to the game; they have turn 0 upgrades through fish, good resources, and a quick access to ports and sailing. If you want to make them even crazier early on, take the extra time you have to grab trade for the customs houses. You won't need roads that much since everything will be connected through routes in the ocean. You can even gate keep the water away from everyone else if you're fast enough. It's even easier once you get navigation for the battleships, then you're cooking extra. Also PIRATES, YO HO HO/10!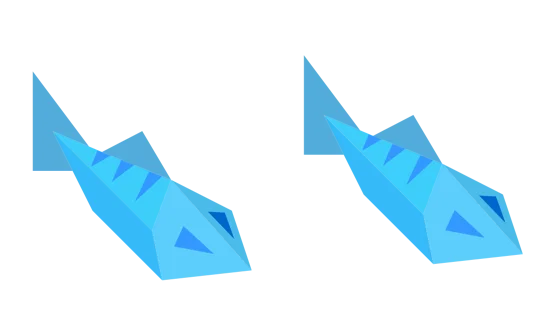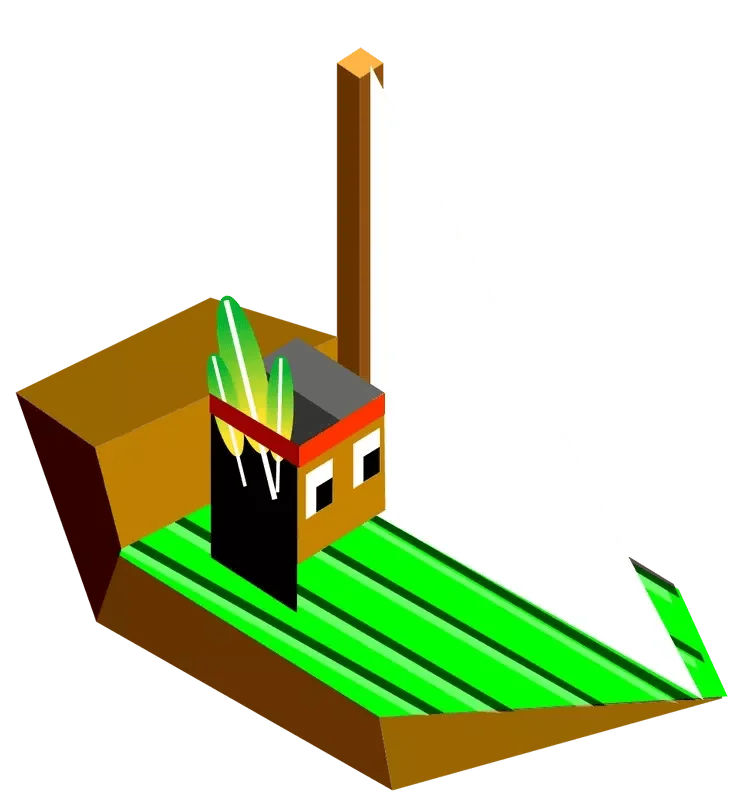 Hoodrick / Yorthwober
The Hoodrick are a Medieval-English based tribe that starts out with the archery technology and 1.5x modifier to forests, while having a .5x modifier to mountains. They've got a decent start early game, straight up starting out with an archer, and increased defence on forest tiles; only nuance being that they need to play cautiously and not explore using the starting archer itself. The real fun beings once you get your economy going, being able to push a giant with archers in the back. Ideally that's probably the best opportunity you'll have to take over your enemies, as they won't have the super advanced technology like chivalry if they weren't rushing it. The priority technology should depend on what your landscape has more of at the time. They definitely thrive the most during the mid-game. With their skin, they become Robin hood while the castles replace the basic huts.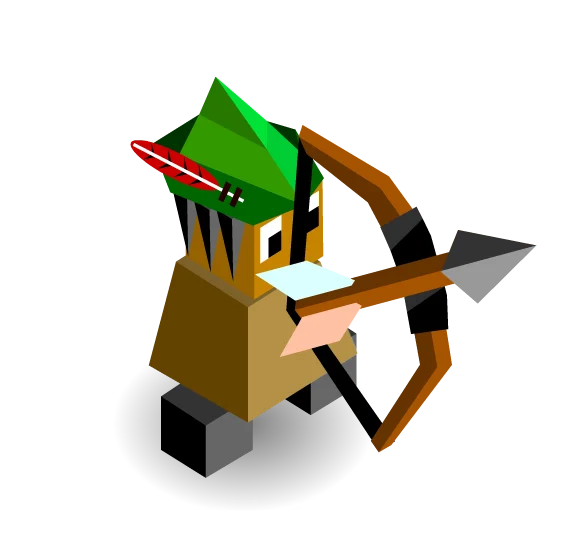 Luxidoor / Amux
The Luxidoor are a India based tribe that starts out with a level 2 capital with two population. All of their terrain and resources are even. The best strategy for them is to research whatever resource is most prominent in your landscape, and balance between getting your economy set up while spreading out. You have the advantage of being able to pick an economy tech while already having a level 2 city. All of these traits make them a simple, but adaptable tribe, and they're already one step closer to getting a giant on the square. Their alt skin is gold and black, and I think that's pretty cool.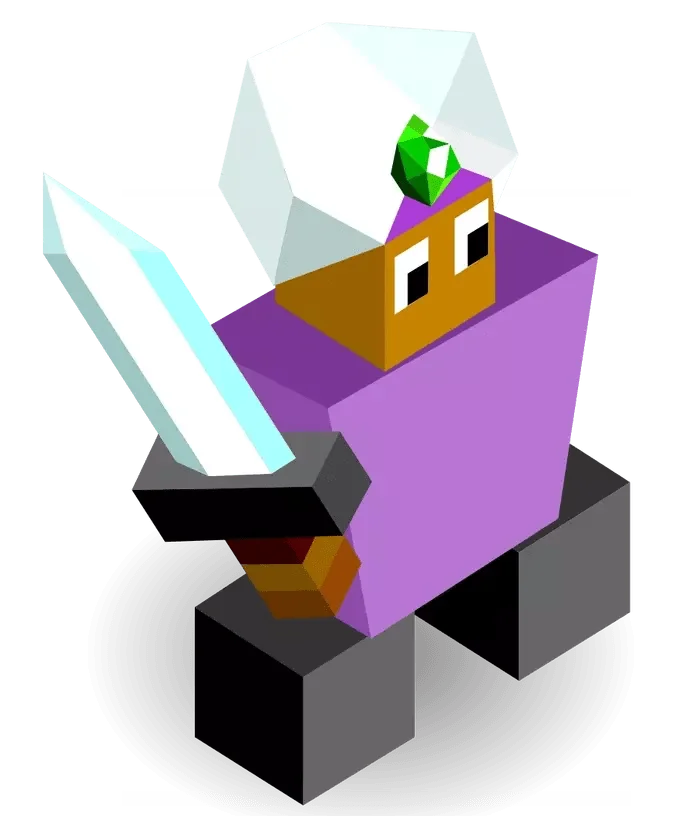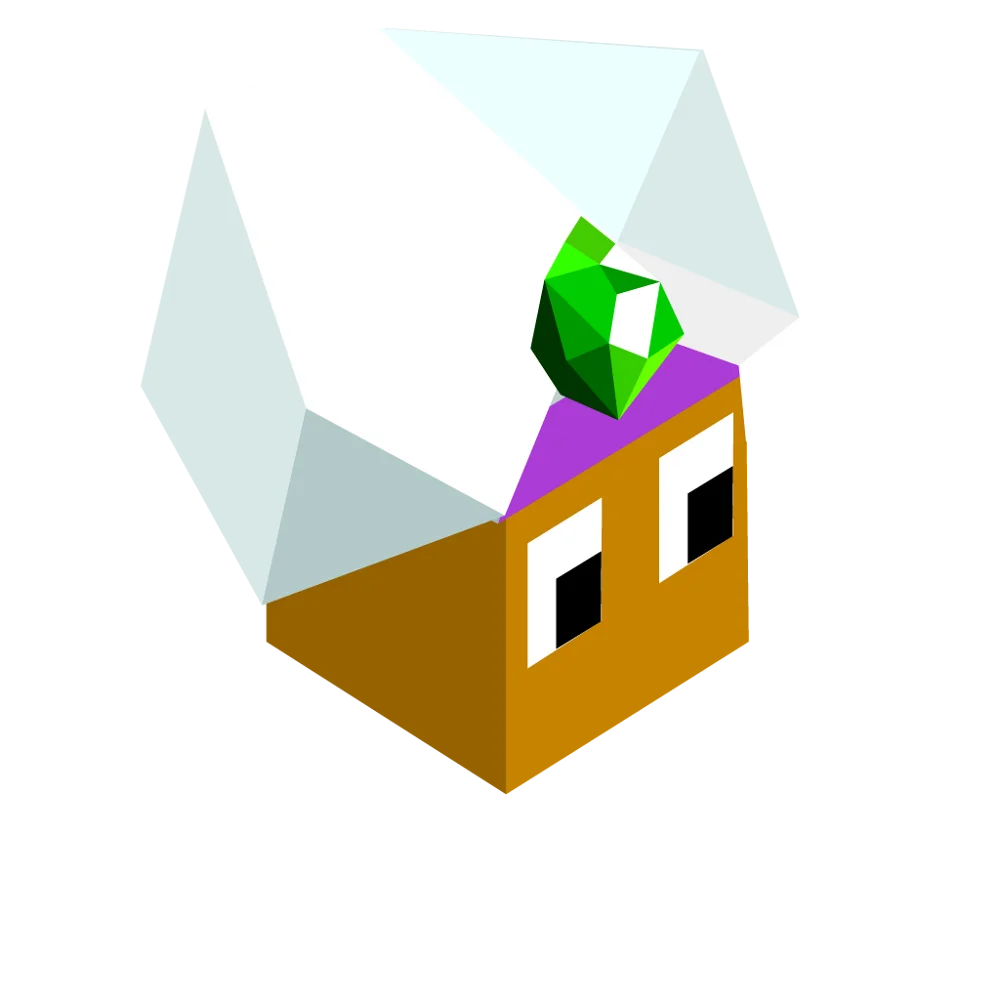 Vengir / Cultist
The Vengir are a Mordor based tribe that starts out with the smithing technology and .1x modifier to fruits, animal, AND fish; while having a 2x modifier to ores. This tribe has basically nothing going for them, other than two swordsmen on turn 0. Their one and only strategy is to pick on their neighbors and wipe them off the face of the earth before they can fight back. Unfortunately for them, they are easily countered depending on who you're up against. They get easily countered by city walls and defenders. Worst part yet, nobody even wants their landscape to begin with, it's cheeks. If left alone for a while however, they can actually get the chance to obtain important technologies and opposing enemies' landscapes. But hey, at least they've got funny skeletons on their side.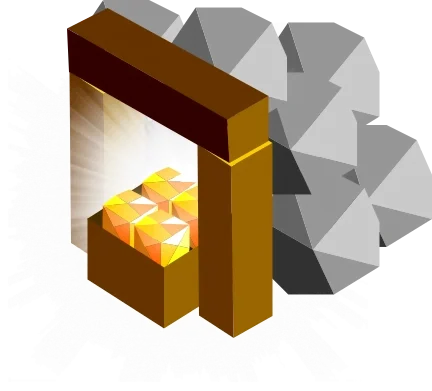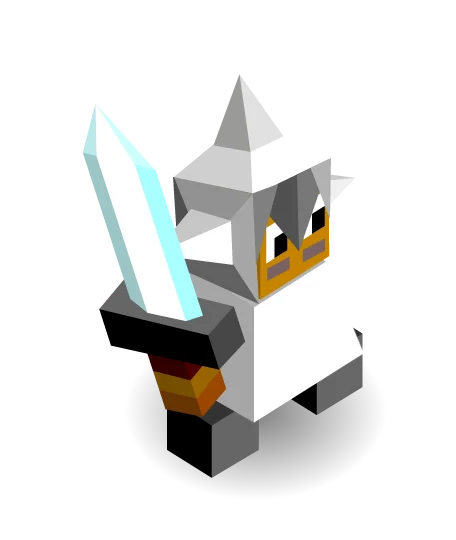 Zebasi / Anzala
The Zebasi are a Sub-Saharan Africa based tribe that starts out with the farming technology and .5x modifier to forests, mountains, and fruits. Funny enough, the lack of forests and mountains actually gives them even more crop tiles to farm with. While the farms are more expensive to make, they save room while letting the tribe get a turn 0 level up. They'll also be one step closer to getting construction early on, which unfortunately isn't very useful until they need to start optimizing and compacting their population buildings (sawmill, lumber hut, etc.). They are also pretty flexible in which they can chose whatever tier 1 technology suits their environment the most. Their skins are sick nasty rainbows, I love them.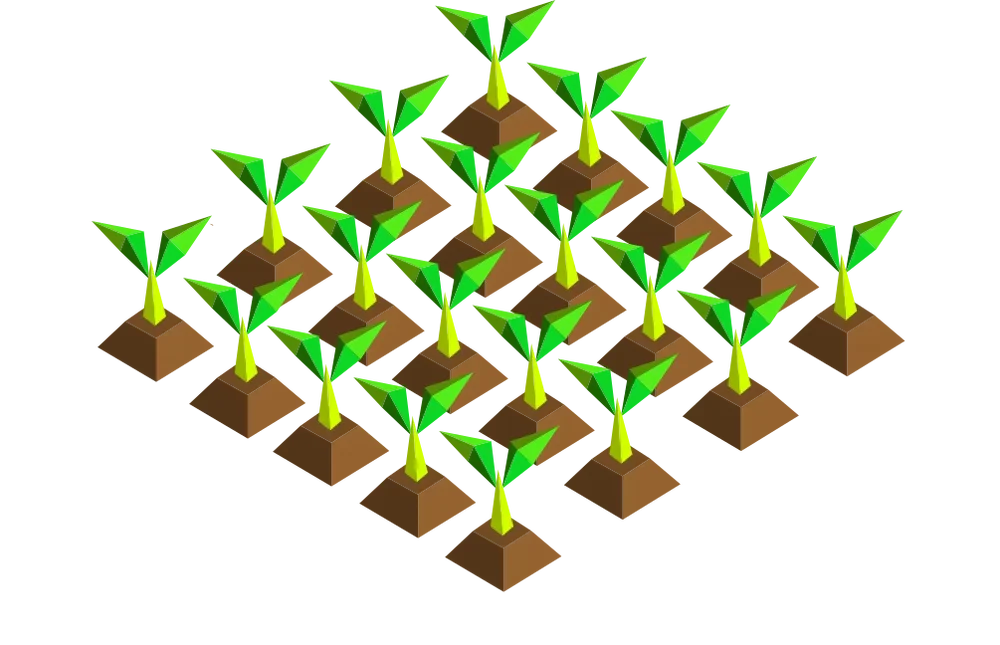 Ai-Mo
The Ai-Mo are a Nepal/ Tibetan based tribe that starts out with the meditation technology and 1.5x modifier to mountains, while having a .1x modifier to crops. It's safe to say that this landscape is kinda bad, but not nearly as bad as the Vengir fortunately. They've got meditation off the bat, which means that they're already on track for the Alter of Peace monument, which is a good asset early on. Having meditation early on means they're good for glory, but that's about it. Philosophy doesn't really help out their economy or military that much easier. Mind benders are ok, and philosophy is more or so something that helps out mid to late game, as it decreases the cost of research by 33%.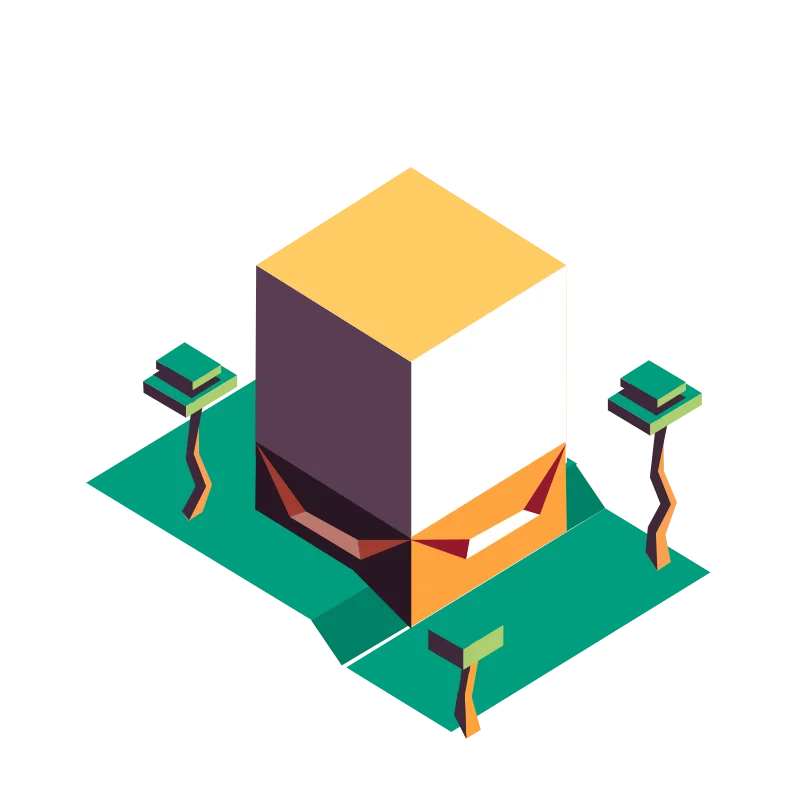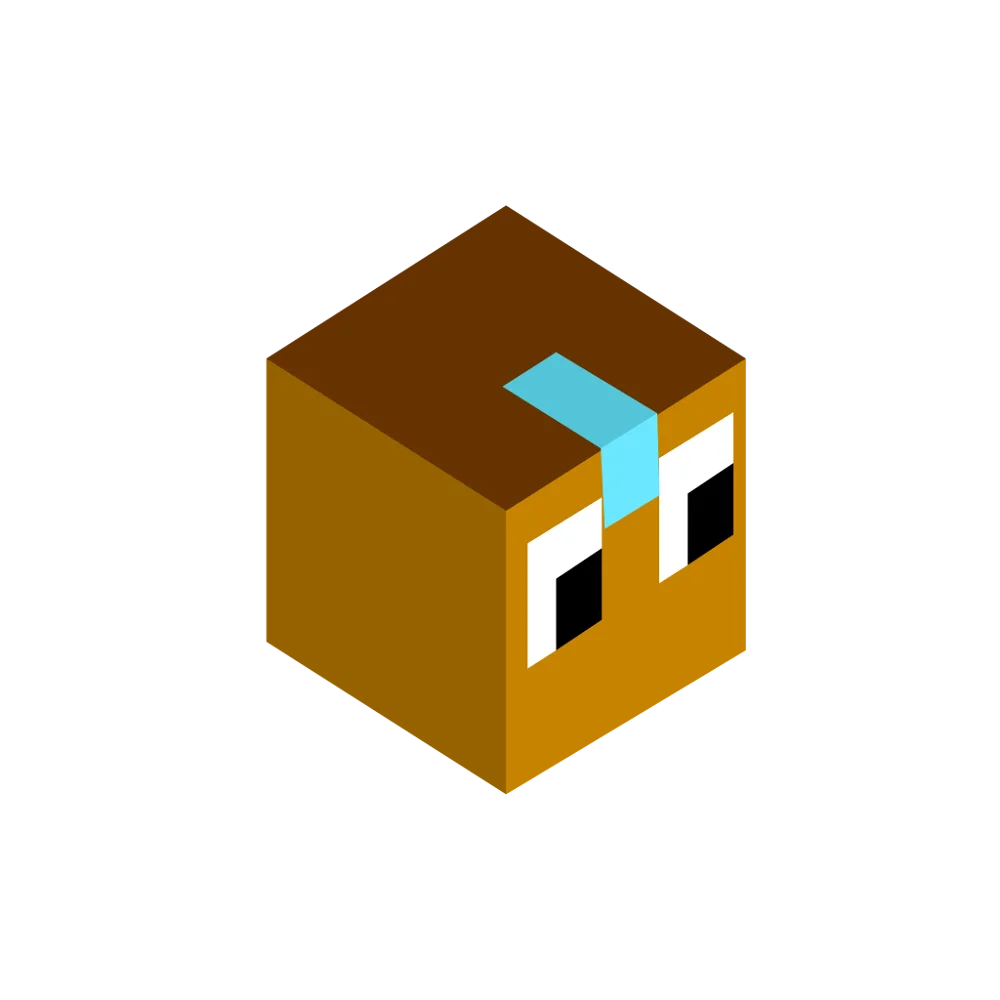 Quetzali
The Quetzali are a Mesoamerican based tribe that starts out with the strategy technology and 2x modifier to fruits (CORN!!!!!), while having a .1x modifier to crops. Unfortunately for them, they cannot upgrade their capital turn 0 while they struggle for pre-generated crops, but once they grab organization they do have the capability of harvesting as much corn as the eye can see. Since they already have access to strategy, they can already start messing with peace treaties, and are one step closer to having access to cloaks and embassies, which would both be extremely great to have early game military and economy wise. While Shields aren't that good early on since there's no one really swinging on them, they're good to already have prepared, especially once you have to start dealing with the neighbors and city walls. As much as I love these guys, they don't have a skin yet. Sad bird noises… 🙁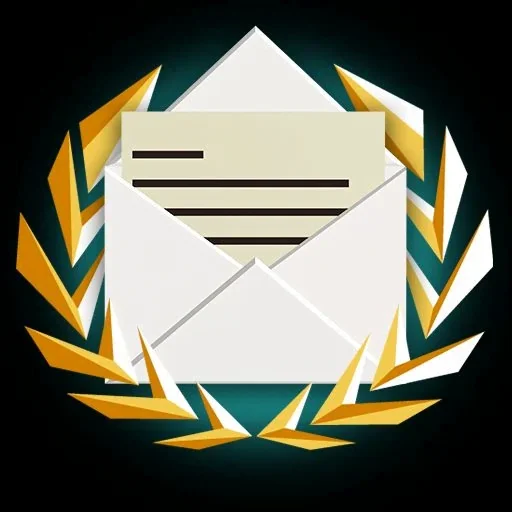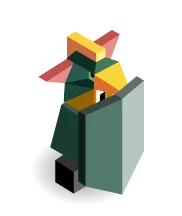 Yădakk
The Yădakk are a Turkish/ Mongolian based tribe that starts out with the roads technology and 1.5x modifier to fruits, while having a .5x modifier to forests and mountains. Having the speed of roads so early on allows for them to get to shrines and far away villages before anyone else other than Oumaji can. Their landscape is a well off one as well, having a lack of mountains leaves more room for important buildings later on. You're also one step closer to trade, which allows for customs houses to made earlier than usual, meaning a much higher income sooner. The value of being able to reach the ruins so fast can vary on the rng of them, you'll be cooking extra hot if they manage to constantly spit out resources or bonus technology.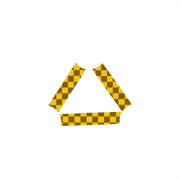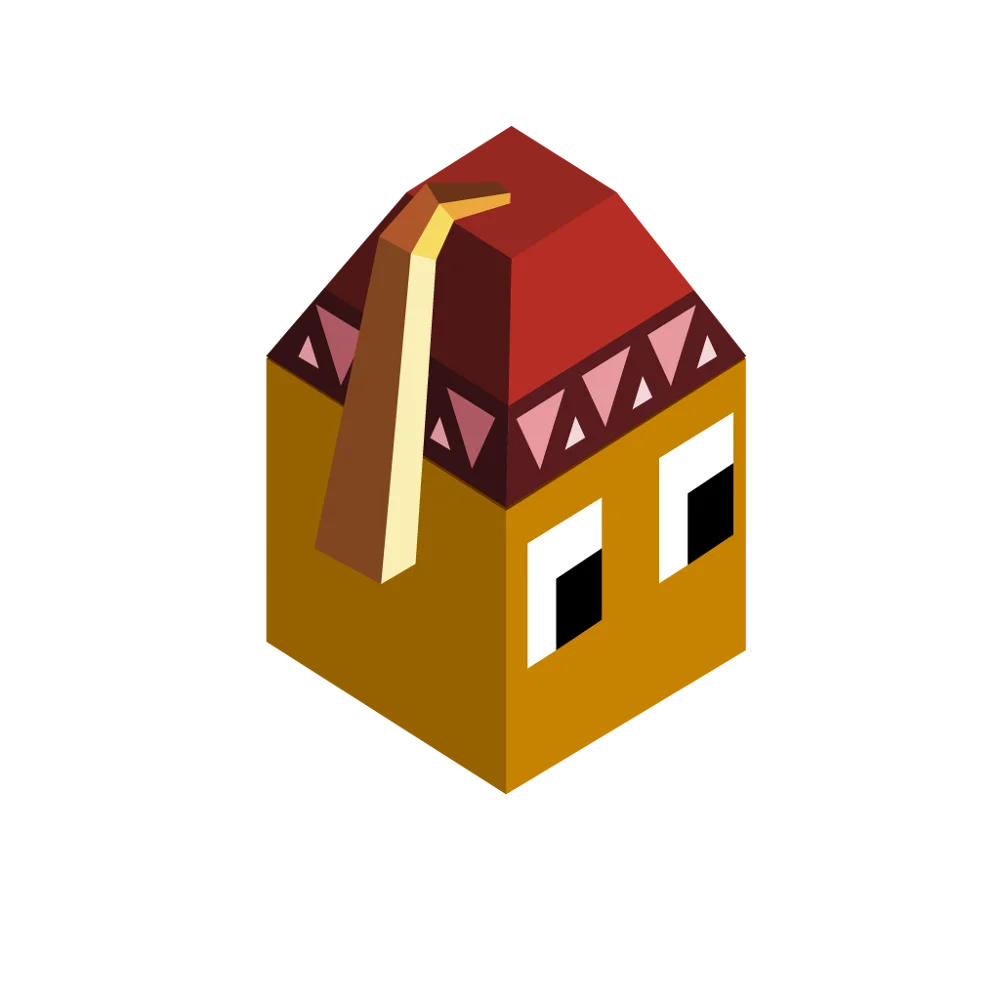 Special Tribes: Aquarion
The Aquarion are an Atlantis based tribe that starts out with the no technology, and has a .5x modifier to forests. Since this is a special tribe, I'll go over what has changed with hem before the official overview.
Units:
Rider:Gains the ability Float, has a lower base speed on land.
Knight -> Tridention: Float, range of 2, has a lower base speed on land.
Giant -> Crab: Float, Escape
Technology:
Riding: Gain Amphibian
Chivalry -> Spearing: Knight becomes Tridention
Free Spirit -> Free Diving: Allows Riders and Tridentions to move in deep ocean.
The early and mid game can be rough for these guys, as they have no starting technology, and miserable mobility until they get their hands on the amphibians. These guys shine most in mid-late game once you start getting a boat load of tridentons, a super powerful hit and run ranged unit. Until you get your economy together, you'll be going slower paced to get it setup; and this can be taken advantage of by other tribes on the square.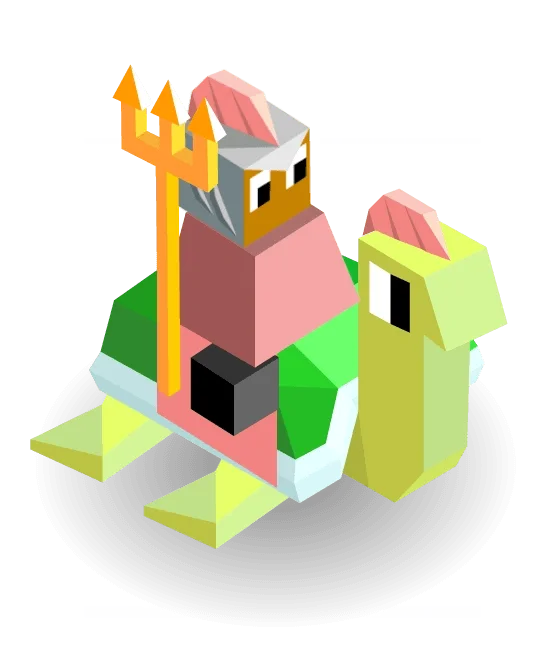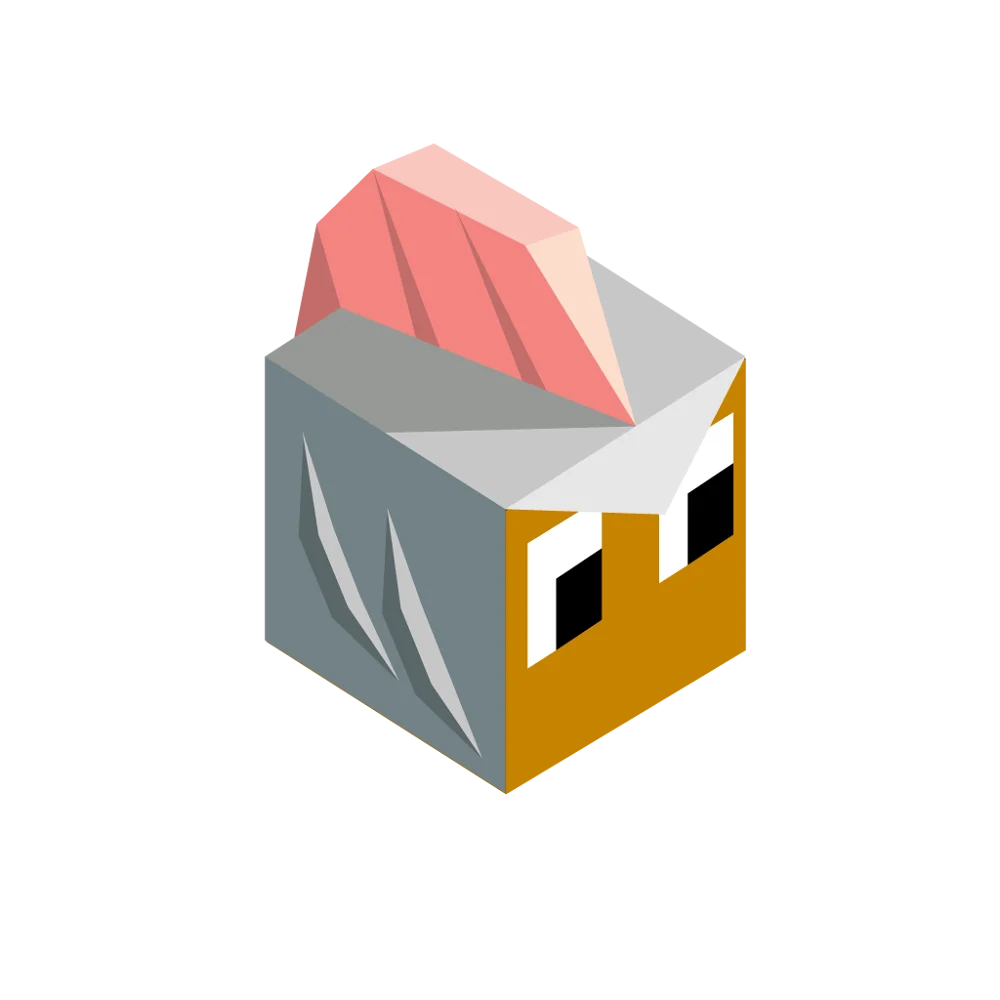 Special Tribes: ∑∫ỹriȱŋ
The ∑∫ỹriȱŋ (Romanized as Elyrion) are a Fairy Tale Elf based tribe that starts out with the forest magic technology, and has a 1.5x modifier to crops, while having a .5x modifier to mountains. Since this is a special tribe, I'll go over what has changed with hem before the official overview.
Units:
-Polytaurs: Basically a swordsman with less defence.
-Navalon: Melee Battleship
-Giant -> Fire Dragon: basically a Battleship with A.o.E, you need to protect it for six total turns to grow up.
Technology:
-Hunting -> Forest Magic: Enchants the Animal into a Polyatur rather than adding 1 population.
-Whaling -> Water Magic: Enchants a whale into a Navalon rather than harvesting resources.
-Forestry: Adds sanctuary building, attracts an animal to enchant every two turns.
The ∑∫ỹriȱŋ is a pretty nutty tribe early on, as they have the glass canon polyaturs to possibly wipe out a tribe before they can get their footing in the world (looking at you, Vengir). Navalons are an incredibly limited unit unfortunately; this doesn't stop them from being monsters in the water though, as they have the persist ability, making them an aquatic knight. The dragon egg needs baby sitting unfortunately, making it something you want to grab early on BEFORE you start getting sieged. Once the dragon fully grows, it'll definitely be a force to be reckoned with for larger armies due to its A.o.E fireball.Their resource distribution is great as well, meaning they can both set up economy decently fast while spreading out using their polytaur forces. And on a final note, they have the unique ability of seeing ruins through the clouds, making it easy to b-line for them. You also need to be cautious with the sactuary, as it can be exploited for infinite population if an enemy tribe gets their hands on it.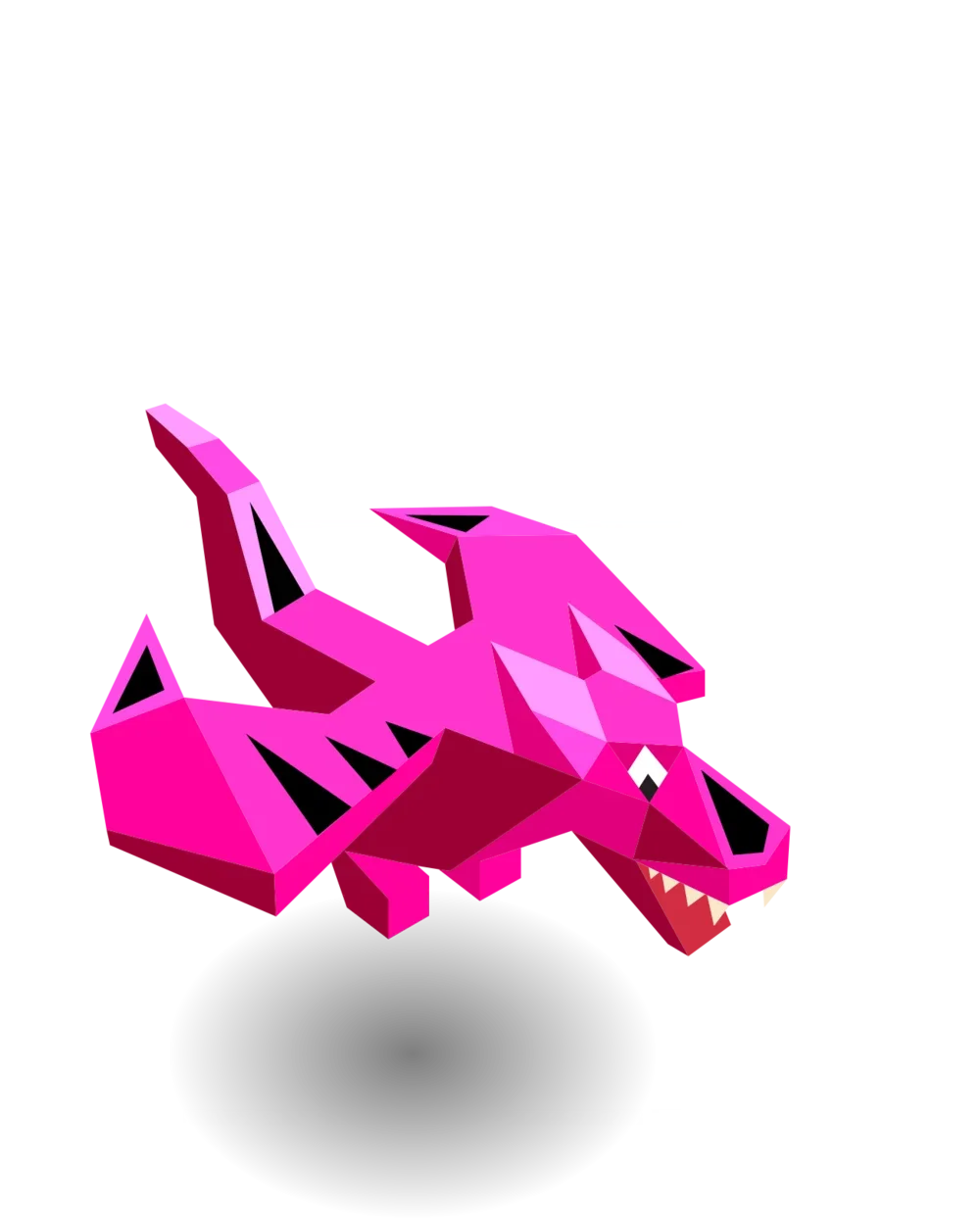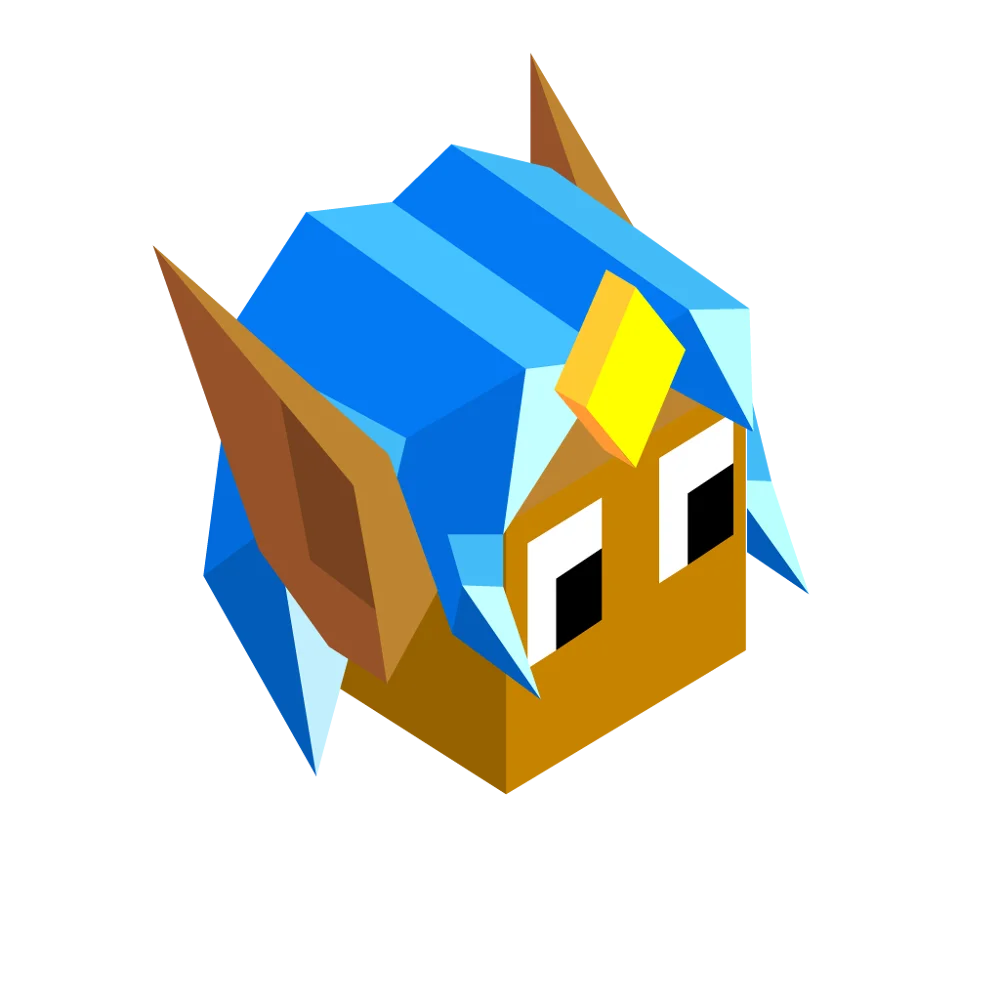 Special Tribes: Polaris
The Polaris are a Siberia/ North Canada based tribe that starts out with the Frost Work technology, and the landscape actually depends on the enemies' resource modifiers. Once the world is generated, then the Polaris spawn in and freeze over their starting capital and its territory. Since this is a special tribe, I'll go over what has changed with hem before the official overview.
Units:
-Archer -> Ice Archer: Does no damage, but freezes enemies to render them useless.
-Mooni: A sledding unit who moves faster on ice and slower on land, their only purpose is to freeze more land over.
-Battleship -> Ice Fortress: Moves faster on ice and slower on land, they're battleships that can move on land basically, even if slow.
-Giant -> Gaami: A unit that auto-freezes wherever it moves, really good at crowd control, will never move faster.
-Battle Sled: Moves faster on ice, loses dash and escape when moving on land. They're basically cheaper knights.
Technology:
-Fishing -> Frost Works: Moonis and Outpost, Outposts are just ports for the ice.
-Navigation -> Polar Warfare: Batlle Sleds and Ice Fortresses.
-Aquatism -> Polarism: Defence bonus on ice, non sled units can move 1 tile further on ice.
-Trading: Replaces Customs house with Ice Bank, which gives you three stars for every 20 frozen tiles in the square.
The Play-style of the Polaris can vary, as the resources present depends on whatever tribes your adversaries are playing, meaning you'll have to adapt to your surroundings. You can spread out your ice kingdom quickly by using Moonis and Gaamis; while they do a great job at freezing the land and water, they can also be used offensively, to immobilize lots of opponents at a time and stop them from playing the game. If you can get a mooni to an enemy city fast enough, you can stunlock them until you get another unit over to siege the city. They play somewhat similarly to the other special tribes listed, where you can't lose if you get to the enemies really really fast.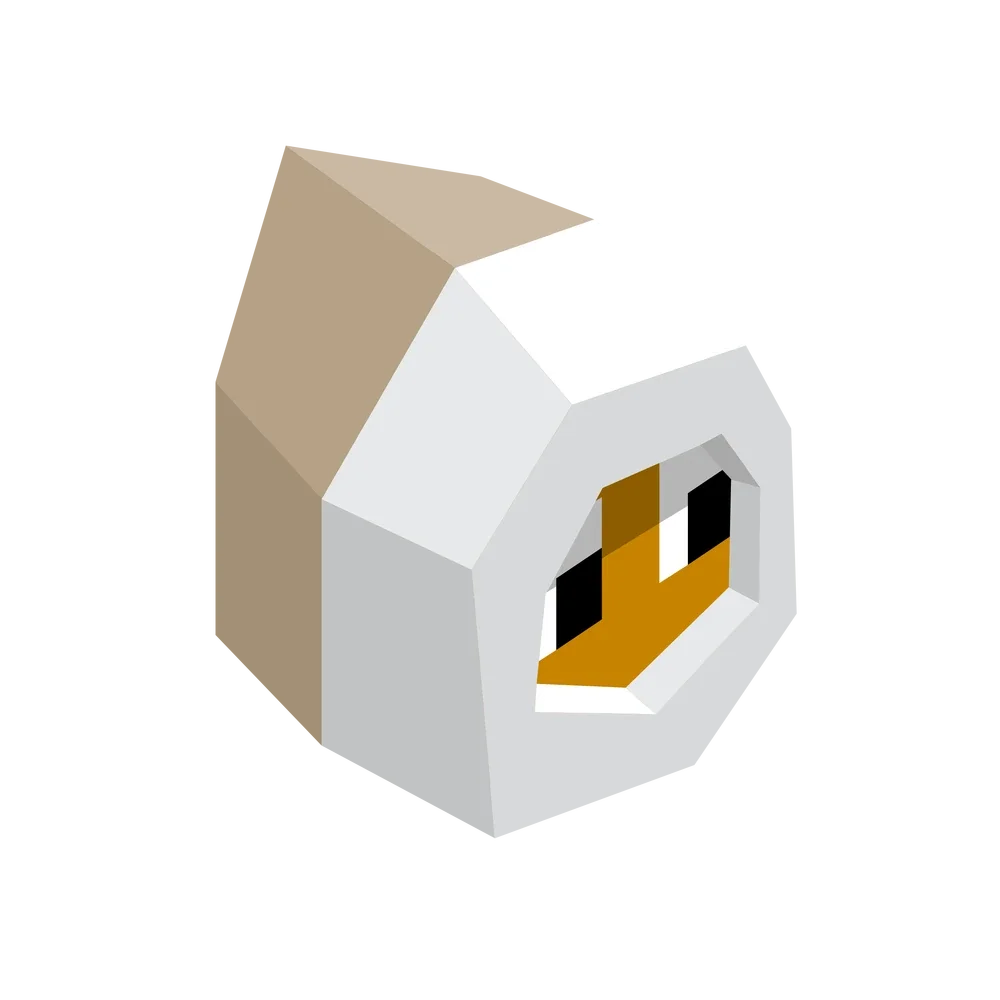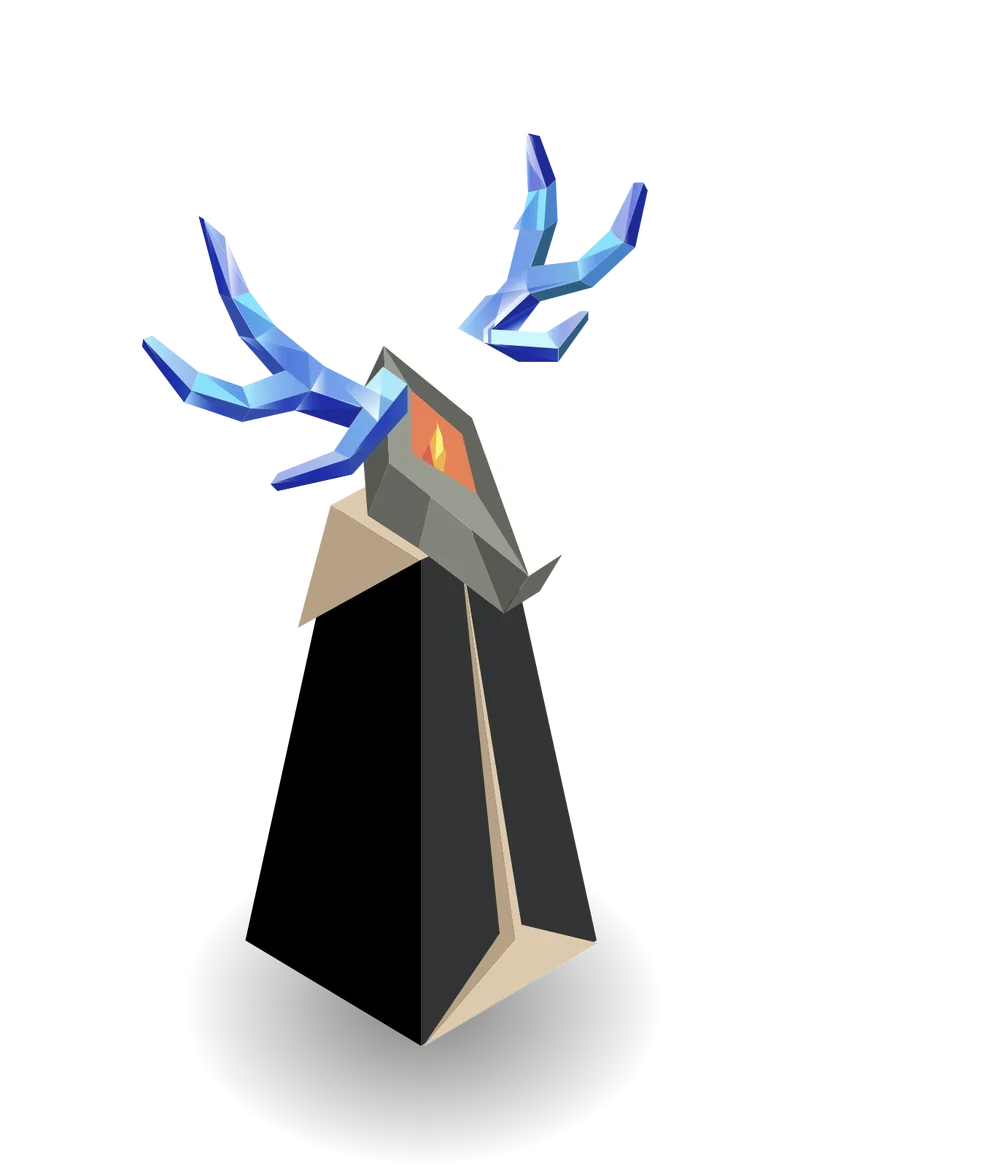 Special Tribes: Cymanti
The Cymanti are an Insect based tribe that starts out with the farming technology, and has a 1.2x modifier to mountains. Since this is a special tribe, I'll go over what has changed with hem before the official overview.
Units:
-Rider -> Hexapod: Half hp until veteran, gains sneak and creep, meaning it can move without any penalties from enemies and terrain.
-Defender -> Kiton: Poisons enemies upon dealing damage.
-Archer -> Phychi: half hp, Poisons enemies upon dealing damage, can't be retaliated.
-Mind Bender -> Shaman: Can boost allies' movement and damage, wears off once either action is taken.
-All Ships -> Raychi: Melee Battleship, can still siege cities. Places down algae when it explodes on vacant water.
-Catapult -> Exida: Poison A.o.E.
-Knight -> Doomux: Loses out on the ability to clear armies by attacking, but can explode for big damage and place down spores on vacant land.
-Giant -> Centipede: Whenever you get a kill, you move forwards and a new segment replaces your old spot, making a train with many kills. You can be split in half and gain two centipedes, or explode your segments for huge damage. These explosions also place spores.
Technology:
-Archery: Gains Phychi instead of archer
-Strategy: Gains Kiton instead of defender
-Chivalry -> Shock tactics: Gains Doomux instead of Knight
-Construction -> Decomposition: The full cost of the building is returned at the end of your turn instead of being destroyed immediately.
-Roads: Mycelium can connect to another one up to three blocks away, even across algae; heals 4hp to adjacent allies.
-Sailing -> Hydrology: Replace Ports with algae; gives one population, land units can walk across them.
-Exploration -> Oceanology: Replaces Battleships with Raychi
-Trade: Replaces Customs house with Clathrus; can be placed in water, gives 1 star for every adjacent algae.
The Cymanti are a little weak early game until they start getting their stronger units. The Phychi is a reliable early game explorer, as it can fly above water, and grab water and ocean ruins before anyone is even close to getting sailing or navigation. The Cymanti can make good use of a strategy called "Zerg Rush", where you don't focus too much on stronger units, but on cheap and weak units. The explosions form your units can spread spores and algae around for more population, and you can even level up a city on turn 1, since fungus takes two additional turns to fully grow. You can make use of your Raychis to make a bridge of algae across water for your centipedes to get across too, making them overall reliable as attacking and sieging units. This is a tribe that snowballs at a terrifying pace, so they're one that need to be stomped out early game before they grow too much. Despite not being a turn 0 tribe, they can still level up twice by turn 2 or 3. Beware of an enemy taking your mycelium, as it's a free healing beacon for them.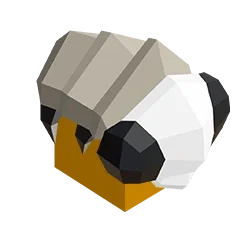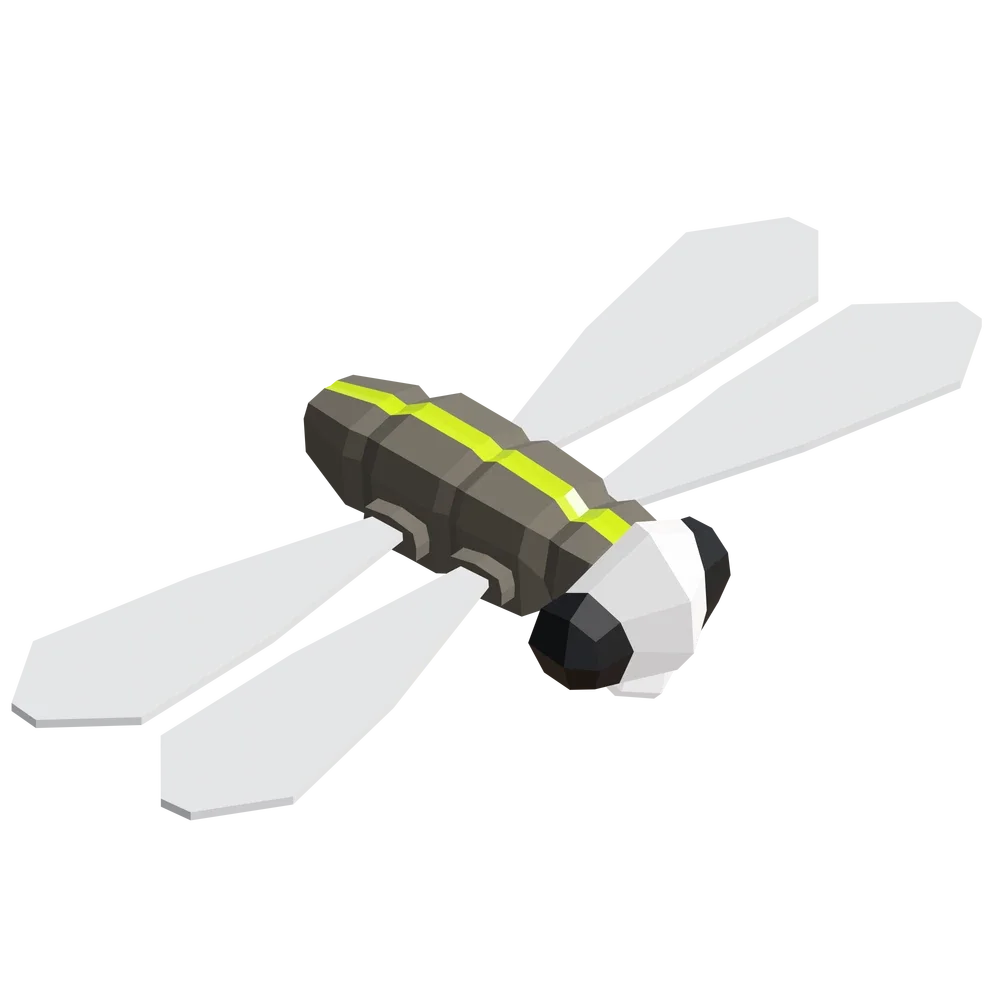 Tier List / Conclusion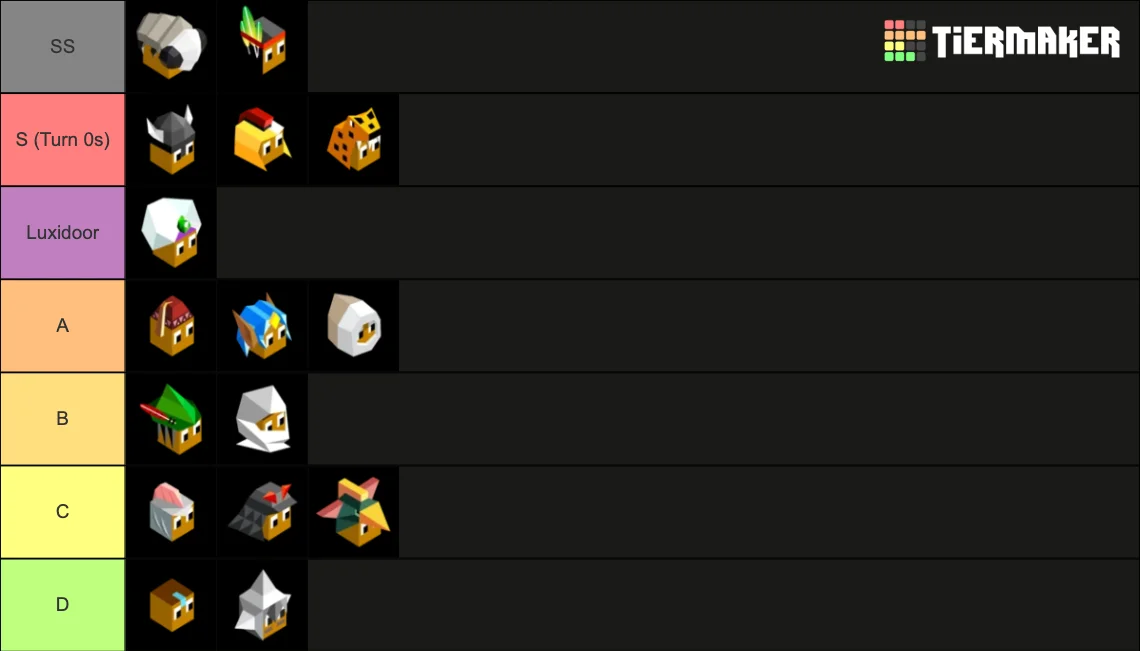 With the tier list being completed, I can finally rest on the seventh day, please let me know if I missed anything or got anything wrong, and I'll probably come back to update this again!