How to skip the game starting the 2K launcher, which may help a little bit with the performance.
Step #1
Find a way to TheQuarry.exe file on your computer, it is usualy located in your Steam library.
ie: X:Program Files (x86)SteamsteamappscommonThe Quarry.exe
X = your disc name/letter
If you have a custom place for your Steam library, you definitely know how to find it and do not need any guide.
Step #2
1) Run Steam client, go to your Steam library and right click The Quarry.
2) Select "Properties…".
3) The very first window that appears contains a "LAUNCH OPTIONS" section.
4) Copy + paste the path to your TheQuarry.exe file with quotation marks and add %command% at the end.
For example:
"D:Program Files (x86)SteamsteamappscommonThe QuarryTheQuarry.exe" %command%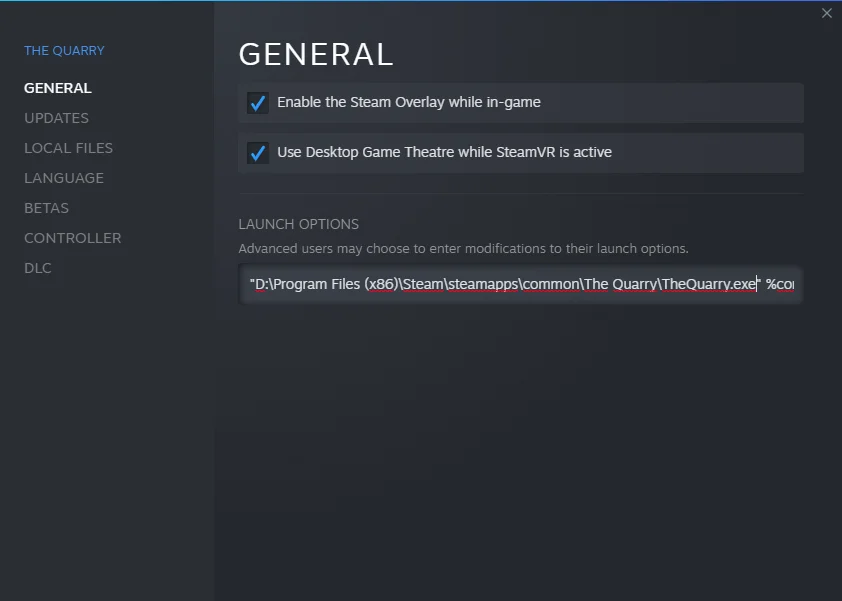 Step #3
Close the window, run the game and BAM! No 2K launcher and slightly better performance!
If you still have issues with lags and out-of-sync cutscenes, make sure the game is installed on SSD if you have one.
Lowering Texture and foliage quality also helps.
You may also be interested in: