(SPOILERS) If you are stuck in front of the barrier in Governor Vyatt's Estate, this quick guide will show you how to get past it.
Getting past the barrier (spoilers ahead):
Cannot get past the barrier in Vistenza Vyatt's Estate? Do not despair, it is not a bug at all!
The solution is rather simple: HOLD the "Tab ↹" key (this highlights all interactable objects), and turn your camera around a bit.
↓↓↓ Mouseover the black spoiler bar to show the screenshot ↓↓↓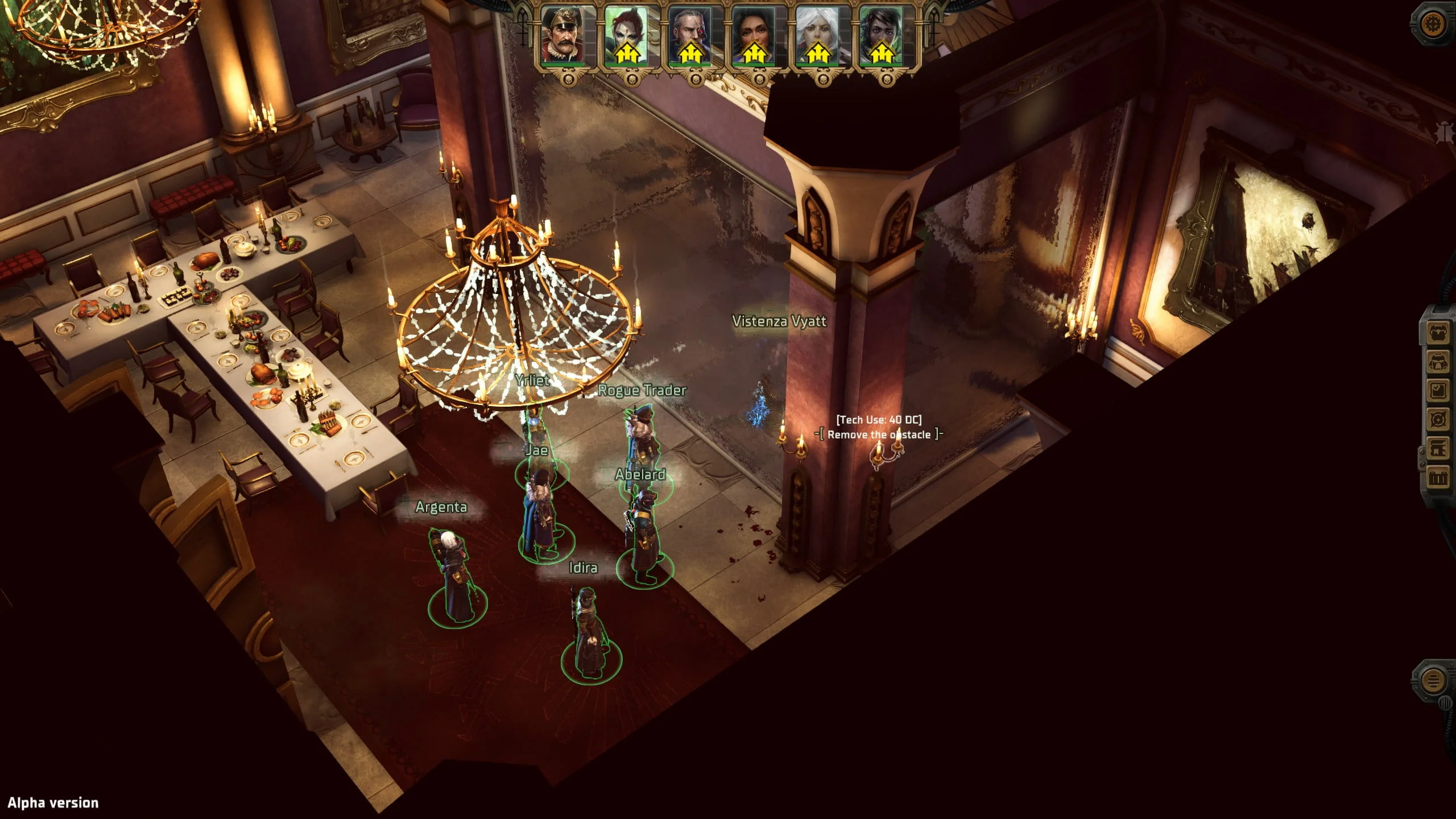 [Remove the obstacle], pass the Tech Use skill check, and you are golden!
Now get back to slaying heretics. The Emperor protects.