If you want to customize your character with free codes, check this article to help you. Here you can find updated and working roblox promo codes.
Roblox is a massively popular online gaming platform that has captured the imagination of millions of players worldwide. One of the things that makes Roblox so appealing to its fans is the ability to customize their avatars and environments with a vast array of items, accessories, and decorative elements. To help players access these items, Roblox periodically releases promo codes that can be redeemed for free or discounted virtual items. These promo codes are highly sought after by players, and there is always a buzz of excitement when a new batch of codes is released.
Roblox Avatar Shop Promo Items
All free items on the Roblox Avatar Shop.
If you want to get these stuffs for free, log-in to your account. Then click the "Get" button to add that item to your account.
KSI Launch Party Promo Items
Rapper and YouTuber KSI is hosting his first Launch Party exclusively on Roblox where he will be performing 4 of the top tracks from his new album All Over The Place. The performance starts at 4 PM PDT on Friday, August 13th and will be re-air on the hour throughout the weekend! Be sure to explore the whole KSI Launch Party Place where you can:
Grab your friends and dance to KSI hits on the boxing ring dance floor
Compete with your friends, driving through the streets of London
Dress up your avatar in KSI-inspired merch
Pumpkin Black Cat Shoulder Pal
LIMITED TIME ONLY (10/22 – 11/1): Spook friend and foe alike with this free item, available exclusively on iOS!
Note: This is an iOS exclusive item.
Pumpkin Patch
See what eye did there? Dress up for a gourd time in the Spirits of Hallows Eve experience, coming this Halloween! Available for free until November 4, 2021.
Roblox Promo Codes
The following is a list of all the different codes and what you get when you put them in.
Last update: June 1, 2023
| | |
| --- | --- |
| Code | Reward |
| TWEETROBLOX | The Bird Says____ Shoulder Pet |
| SPIDERCOLA | Spider Cola Shoulder Pet |
Find codes for many Roblox Games on our Roblox Page!
Note: Remember that promo codes may expire or only be active for a short period of time, so make sure to use your code right away.
The Island of Move Promo Codes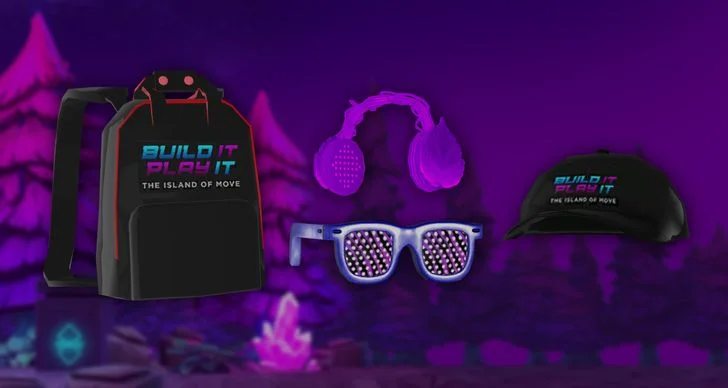 If you don't know how to redeem codes, just talk to the robot at the center of the are and redeem codes.
Here are the codes that you should use and enter in the game:
DIY – Kinetic Staff
SettingTheStage – Build it Backpack
StrikeAPose – Hustle Hat
GetMoving – Speedy Shades
VictoryLap – Cardio Cans
Mansion of Wonder Promo Codes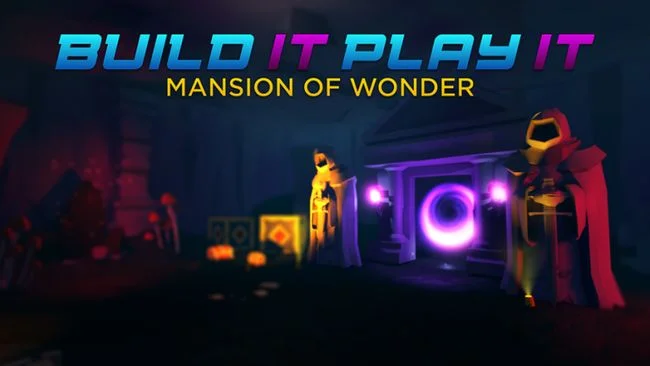 If you don't know how to redeem codes, just talk to the robot at the center of the are and redeem codes.
Here are the codes that you should use and enter in the game:
Boardwalk – Ring of Flames waist accessory
FXArtist – Artist Backpack
Glimmer – Head Slime hat
ParticleWizard – Tome of the Magus shoulder accessory
ThingsGoBoom – Ghastly Aura waist accessory
How to Redeem Roblox Promo Codes
If you're playing Roblox, odds are that you'll be redeeming a Promo Code at some point.
If you're not sure how to do this, please follow the instructions below:
First, log into your account and visit the link below.
Then you will see a page like below.
Type codes from above to the blank area. (you can copy paste these codes)
Hit "Redeem" button to use codes.
If you redeemed it successfully, you will see this:
If the code is inactive or not a promo code, you will see this:
Important! Once you've successfully redeemed the promo code, check out your awesome new item in your account's inventory. Make sure you check the correct inventory category.
Expired Promo Codes
The following list is of codes that used to be in the game, but they are no longer available for use. Don't worry, if you have already put in these codes, you won't lose what you got!
100MILSEGUIDORES – Celebratory Backpack
ROBLOXEDU2021 – Dev Deck
RIHAPPYCAT2021 – Arctic Ninja Cat Hat (Accessory > Hat)
JOUECLUBHEADPHONES2020 – Black Prince Succulent (Accessory > Hat)
TOYRUHEADPHONES2020 – Teal Techno Rabbit (Accessory > Hat)
100YEARSOFNFL – Golden Football (Gear)
FLOATINGFAVORITE – Use this code to earn a free Hyper HoverHeart.
BEARYSTYLISH – Use this code to earn a free Bear Mask.
THISFLEWUP – Use this code to earn a free Shutter Flyers.
FASHIONFOX – Use this code to earn a free Highlights Hood.
What are the Roblox Promo Codes?
Roblox Promo Codes are special codes that Roblox periodically releases to its players, which can be redeemed for various virtual items, such as clothing, accessories, gear, and more. These promo codes typically have an expiration date and can only be redeemed once per account. Some promo codes are released for a limited time or are exclusive to certain events or promotions, while others may be available for a longer period.
To redeem a promo code, players must first log in to their Roblox account and go to the promo code redemption page. From there, they can enter the code and click the redeem button. If the code is valid and still active, the virtual item associated with the code will be added to the player's inventory. It's important to note that not all promo codes will work for all players, as some codes may be region-specific or have other restrictions. Additionally, some promo codes may have usage limits or may be restricted to certain accounts or groups.
Roblox Free Items
There are many free stuff lists that you can find the best your character. There are some cosmetics in the catalog.
If you want to get these stuffs for free, find below links for each cosmetics. After clicking the link, a page will open. Log in to your account. Then click the "Get" button.
Gear
Hats
Hair
Head
Face
Bundles
Pants
Shirts
Emote
Others
Note: Admins of this site cannot make new codes. Only Rumble Studios admins can make new codes.
It's end. I hope "Roblox Promo Codes" helps you. Feel free to contribute the topic. If you have also comments or suggestions, comment us.
More of this sort of thing: