Travel across Europe as king of the road, a trucker who delivers important cargo across impressive distances! With dozens of cities to explore from the UK, Belgium, Germany, Italy, the Netherlands, Poland, and many more, your endurance, skill and speed will all be pushed to their limits.
Other Euro Truck Simulator 2 Guides:
Euro Truck Simulator 2 Keyboard Controls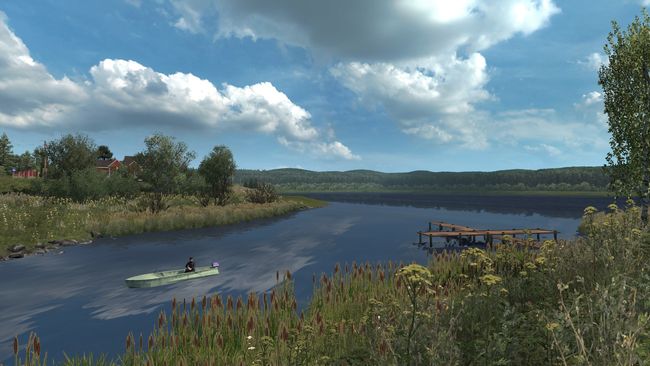 You can completely reassign the control keys through "Options" > "Keyboard" menu.
Vehicle Control
W – Acceleration
S – Break/Reverse
A – Turning Left
D – Turning Right
SHIFT – Gear Up
CTRL – Gear Down
E – Start/Turn Off Engine
SPACE – Handbrake
B – Engine Breaking
[ – Left Indicator
] – Right Indicator
F – Hazard Lights
L – Lights Mode
K – Main Beam Headlights
O – Warning Lights
H – Sound Signal
J – Light Signal
P – Windscreen Wipers
C – Cruise Control
I – Dashboard Display Mode
ENTER – Confirm Selection
T – Connect/Disconnect Trailer
R – Go To Audio Player/Radio
M – World Map
G – Garage Manager
ESC – Main Control Panel
Interface Controllers
F2 – Show/Hide Mirrors
F3 – Switching Beteen Modes Of Route Advisor
F4 – Full Lights Control
F5 – Mouse Control In Route Advisor
F6 – Route Advisor: Navigation Page
F7 – Route Advisor: Information About Orders
F8 – Route Advisor: Truck Diagnostics
F9 – Route Advisor Information Page
F10 – Print Screen
Camera Control
0 – Free Camera
1 – Interior Camera
2 – Following Camera
3 – Vertical Camera
4 – Roof Camera
5 – Window Rear View Camera
6 – Bumper Camera
7 – Wheel Front View Camera
8 – Exterior Camera
9 – Next Camera
Numlock+4 – Interior camera display
Numlock+9 – Interior camera display
You may also be interested in: