A Quick Guide for Route in Making Lovers.
Making Lovers Route Guide
Below is a quick guide tree to get started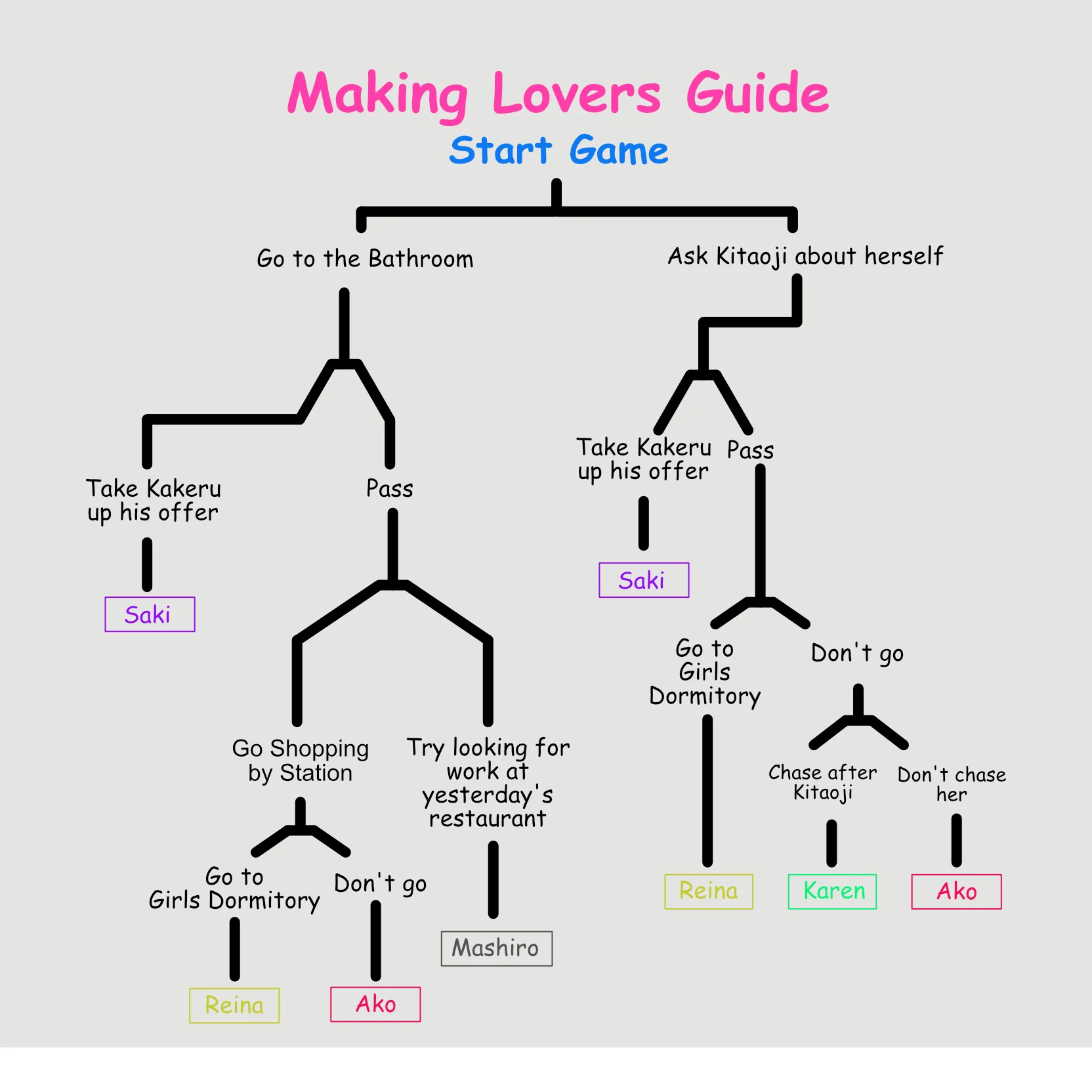 The game starts with prologue which consists of 3 parts and is 30-45 mins long for all 3 parts.
After that, you can start a route with your desired heroine.
Individual Heroine Guide
Pick the following choices to start one of the route:
Saki Naruse
Go to the Bathroom
Take Kakeru up his offer
Mashiro Tsukino
Go to the Bathroom
Pass
Try looking for work at yesterday's restaurant
Reina Kanome
Go to the Bathroom
Pass
Go Shopping by Station
Go to Girls Dormitory
Ako Takanashi
Go to the Bathroom
Pass
Go Shopping by Station
Don't go
Karen Kitaooji
Ask Kitaoji about herself
Pass
Don't go
Chase after Kitaoji
For achievements, complete all the routes one by one 🙂
You may also be interested in: