In this guide, I will describe step by step, how to boil 10 L achievement + and get near 4000 RPMs under the latest update "v0.1.20a".
How to boil 10 L achievement and get near 4000 RPMs
In the lower-right corner, click on the "A" symbol multiple times, until it becomes 'Hell Mode'.
Close the exhaust valve by clicking on the X key.
Fully release the brake (0%).
Fully turn up the heat (100%), and wait until the temperature reaches 300ºC or very close to it.
Pull up the throttle valve up to arround 20%.
Pull up the Water Valve a little bit (probably 1/5 of its total length), until you see the water pipeline flashing arrow, without actually filling up the water tank (it must always boil instantly).
At this moment, you need to use the electric motor switch (left or right), so that the wheel begins to spin with the minimal water being boiled.
Now, wait until you get arround 500 to 600 RPMs, so that you can further pull up the throttle valve further arround 40%.
Then, once you reach arround 1000 RPMs, you can continue to slowly pull up the water valve, all the way to the maximum flow.
Finally, slowly pull up the throttle valve up to the between values of 50% to 59%.
Remember that the water will continously flow in and get instantly boiled to produce energy for the engine, as long as it is precisely below 50 PSI.
That's it, if you did everything properly in good timing, it should take just a few minutes until you can get this final result (with some additional tweaks you can further reach close to 4000 RPMs).
On this constant rythm, you will boil approximately 0.3 L of water every ~0.5 hours.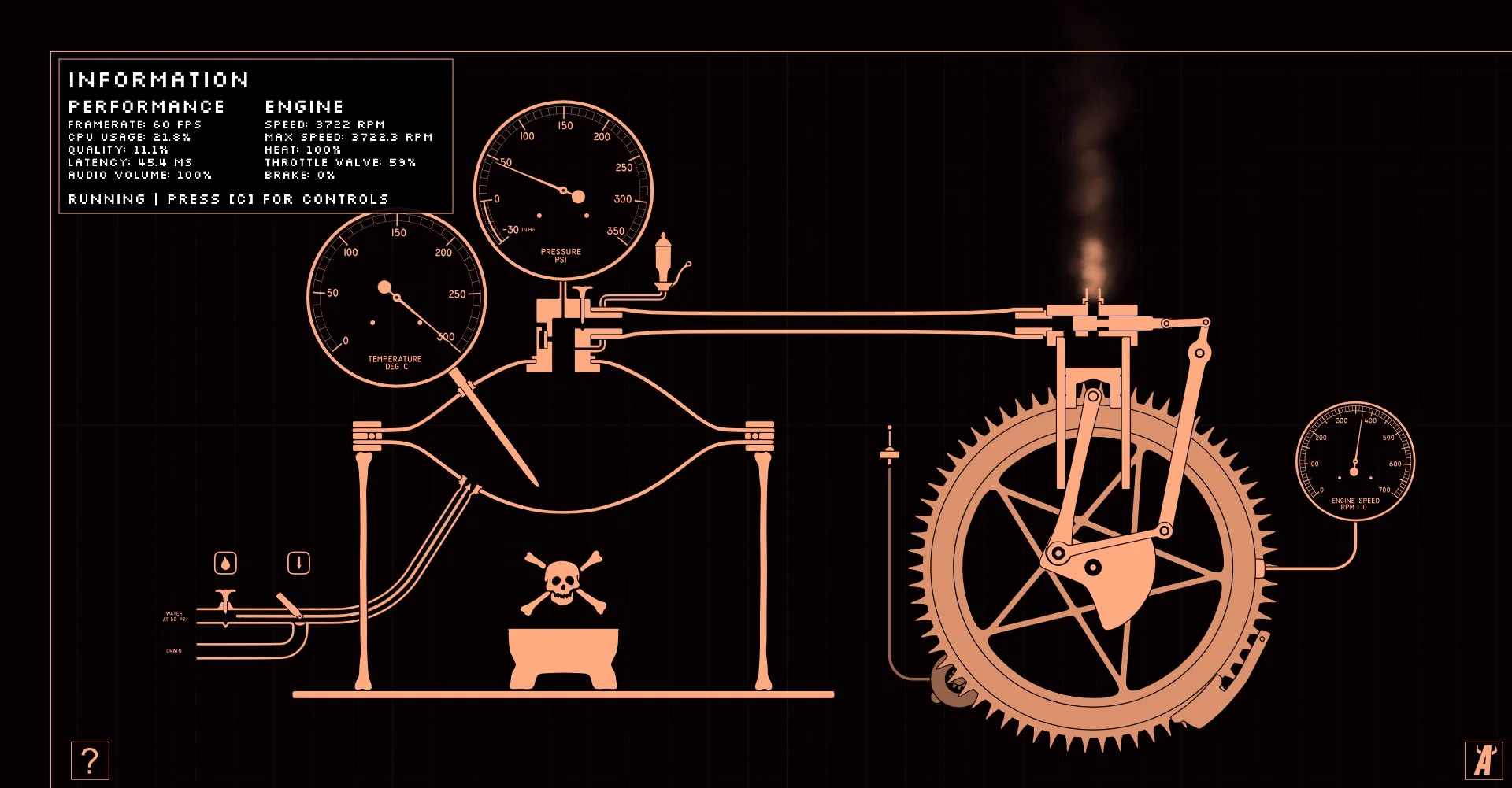 You may also be interested in: